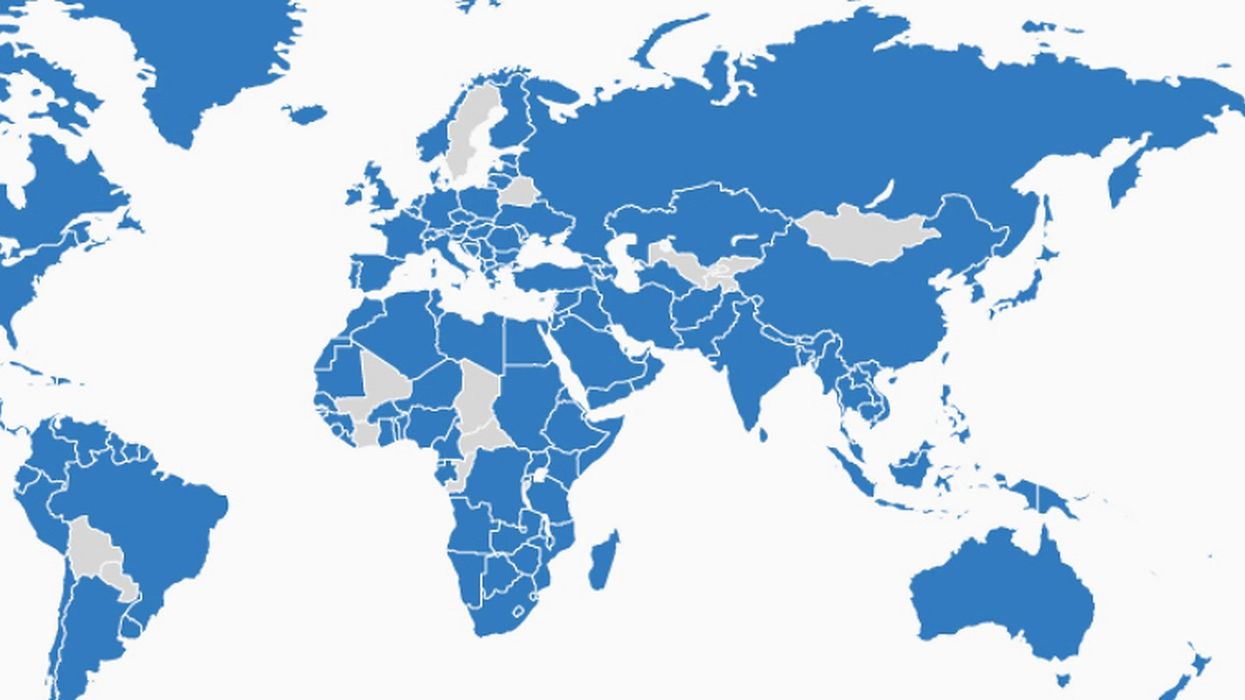 Statista
Britain has be​e​n known for dabbling in conflict (and, let's be honest, colonising too).
Astonishingly, there are only 22 countries which have never been invaded by Britain. According to Stuart Laycock's book 'All the Countries We've Ever Invaded: And the Few We Never Got Round To', there's just a handful of nations Britain has never invaded (according to known records). There aren't many gaps on the map, but some of the more notable include Sweden, Belarus and Vatican City.
Though, as always with history, Laycock's number is up for debate. He lists the countries based on their current geographic borders and names, and some of the invasions occurred when these were different. In fact, some of these countries were invaded long before "Britain" as a state was formed 400 years ago. "Invasion", in Laycock's definition, includes raids or intrusions into a territory by British pirates, privateers or armed explorers operating with approval of the Crown.
But if we accept all these caveats, nine out of every ten countries on the planet has been invaded by Britain at some point. Yeesh.
Here's a definitive list of this exclusive club who haven't been invaded...
Andorra
Belarus
Bolivia
Burundi
Central African Republic
Chad
Congo, Republic of
Guatemala
Ivory Coast
Kyrgyzstan
Liechtenstein
Luxembourg
Mali
Marshall Islands
Monaco
Mongolia
Paraguay
Sao Tome and Principe
Sweden
Tajikistan
Uzbekistan
Vatican City
Here's hoping Britain's days of invading other nations are over...