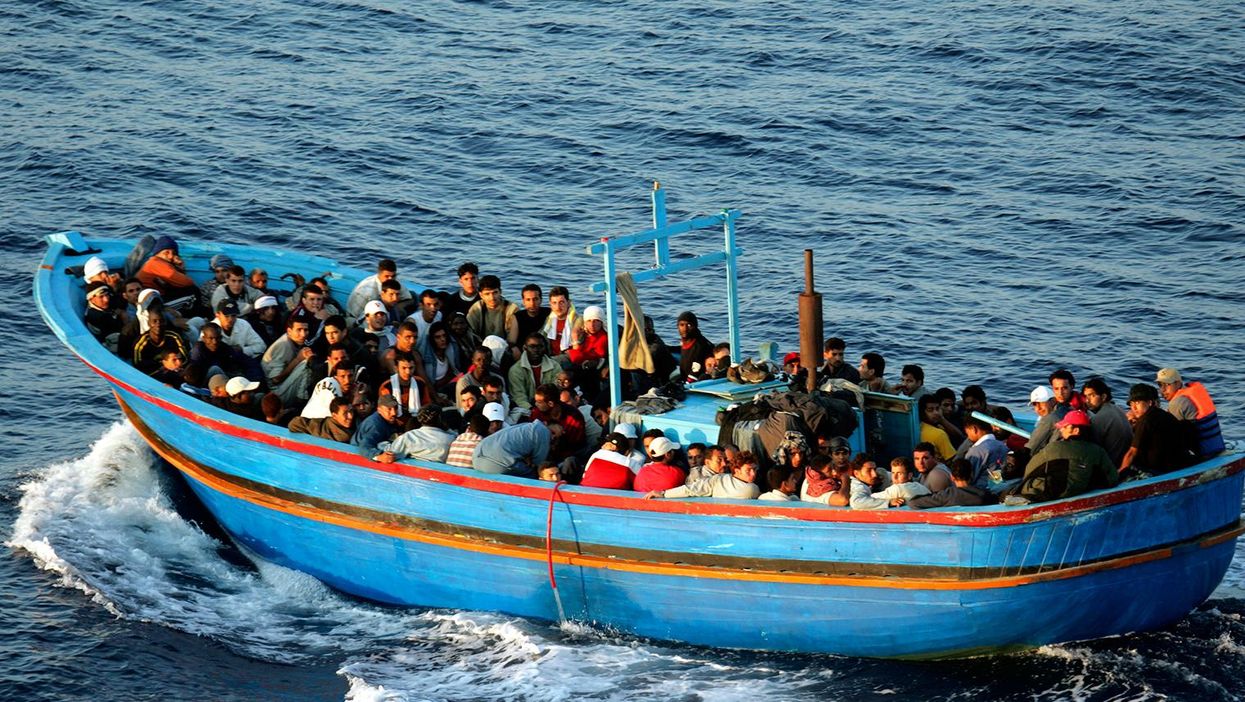 As many as 700 people are feared dead after a boat carrying migrants capsized off the Libyan coast overnight, in one of the worst disasters seen in the Mediterranean migrant crisis, officials said on Sunday.
Twenty eight people were rescued in the incident, which happened in an area just off Libyan waters, south of the southern Italian island of Lampedusa, an Italian coast guard official said.
If confirmed, the disaster would be one of the worst seen during the decades-long migrant crisis in the southern Mediterranean and would bring the total number of dead since the beginning of the year to more than 1,500.
"At the moment, we fear that this is a tragedy of really vast proportions," Carlotta Sami, a spokeswoman for the United Nations High Commissioner for Refugees, told SkyTG24 television.
The Italian official confirmed that navy vessels were involved in the operation, which was being coordinated by the Italian coast guard in Rome. But he said details were still being evaluated.
The boat is believed to have capsized when migrants moved to one side of the overcrowded vessel when a merchant ship approached.
Amnesty International UK director Kate Allen called for a Europe wide response to the crisis, saying:
How many more will have to drown before EU governments, including the UK, wake up to their responsibilities to save lives?
More: Graphic: The deadliest place in the world to be a migrant