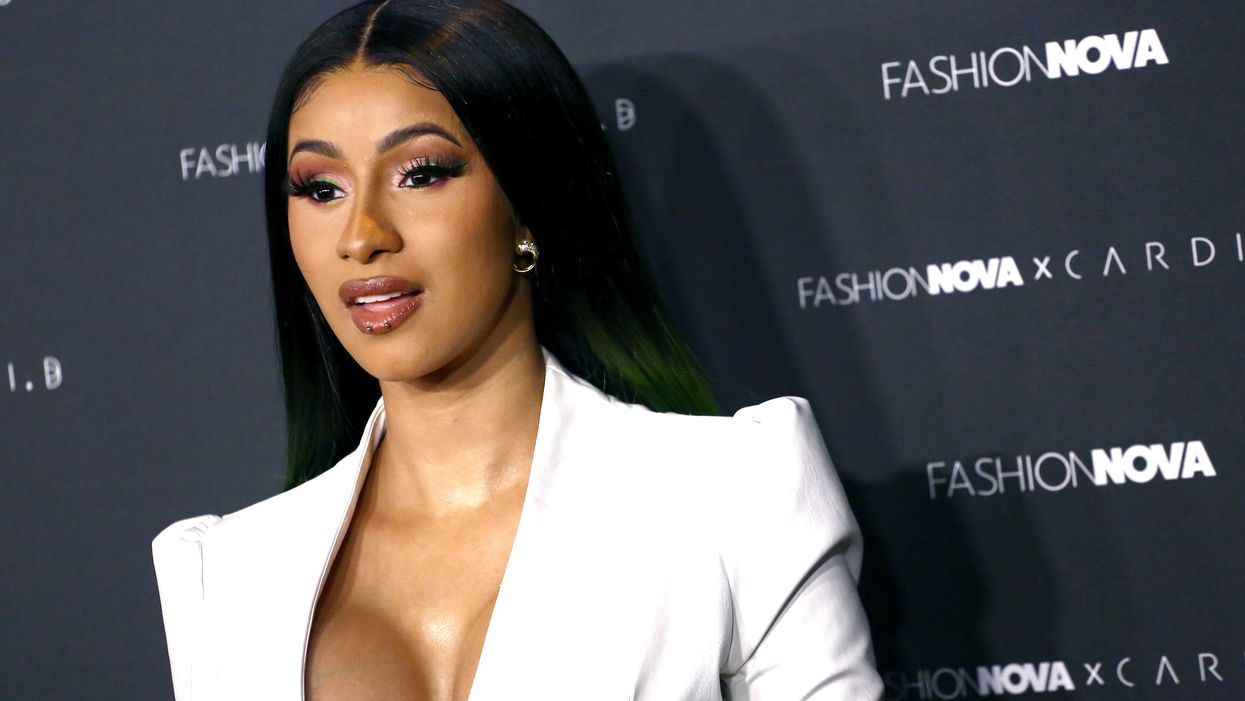 Getty Images for Fashion Nova
Earlier this month, Utah governor Spencer Cox signed a divisive bill that would require all cell phones and tablets sold in this state to have a porn blocker.
The governor believes the measure would send an important message about ensuring that children won't access explicit content online.
However, the bill is not going to go into effect unless five other states enact similar laws. This provision was added to address concerns that it would be difficult to implement.
Flash-forward to a week later, and Cardi B has decided to wade into the debate.
"I respect everyone's religion but Utah restricting porn and not regulating the disgusting things that happens in the FLDS (Fundamentalist Church of Jesus Christ of Latter-Day Saints) . That cult is disturbing, "said Cardi.
Her commentary opened up her Twitter feed to a slew of comments about the Fundamentalist Church of Jesus Christ of Latter-Day Saints and Utah as a whole.
With that, here are seven things about FLDS that you may not know.
1) FLDS has been categorized as a hate group by the Southern Poverty Law Center (SPLC).
The group has been branded a white supremacist, homophobic, antigovernment, totalitarian cult by the SPLC.
It writes of the group's current position: "The fate of the FLDS remains unclear. There is some evidence that Warren Jeffs continues to lead the group from prison, but reports have surfaced of a memo in which he renounces his position as prophet. While it seems that, for the moment, state officials have escaped the kind of media outrage that destroyed Howard Pyle in 1953, it is entirely possible that the group will emerge from this current struggle strengthened and more insular than ever."
2) Watching TV and swimming are reportedly banned
Church boss Warren Jeffs set stringent rules for followers, outlawing swimming and watching television, as well as taking exclusive control over "spiritual marriages."
"Warren Jeffs was trying to clean people up," said Joe Broadbent, a former FLDS member. "He was trying to find out who was going to follow him… he was testing people. It definitely made their faith a lot stronger."
3) Young men who were thrown out of the group with no money or resources were called "The Lost Boys"
Warren Jeffs was the person responsible for assigning people as husband and wife. He also determined whether or not who should be "reassigned" if there was an alleged deviation from the path of righteousness.
Additionally, former church members also allege that Jeffs reduced competition for wives by excommunicating the young men that presented threats to wife accumulation by elders in the church. These young men became "The Lost Boys," who have been featured in news accounts.
4) FLDS women aren't allowed to cut their hair, and they must wear prairie dresses
Women are required to cover themselves from their neck to ankles because their bodies are temples that can't be exposed. They also refrain from cutting their hair because they will need to keep their hair long for heaven to wash and anoint men's feet.
Read more:
5) Warren Jeffs believed "the Black race is the people through which the devil has always been able to bring evil unto the earth."
Since the 1978 decision to allow males of all races to hold the priesthood, FLDS members believed that this was the church's downfall, even going as far as to think that the color of someone's skin makes them inferior.
6) In FLDS schools, Warren Jeffs is President of the United States
Jeffs urged FLDS families to take their children out of school Anne home school and instead teach them from the FLDS leaders, including Jeffs, who was once a school teacher. He believed that public school was an evil influence. Besides, former church members said that Jeffs' face was on every FLDS child's school notebook. They also stated that Warren Jeffs is considered the United States president and that a man never landed on the moon because God guided Neil Armstrong away from that.
7) Mainstream Mormonism is not to be confused with the Fundamentalist Church of Jesus Christ of Latter-Day Saints
In 1890, leaders of mainstream Mormonism that we know today decided against the practice of polygamy when creating a deal with the federal government to gain statehood for Utah.
Despite this, a group that didn't want to adhere to the deal and ended up becoming the Fundamentalist Church of Latter-day Saints (FLDS).
In 2007, Jeffs was convicted on charges of being an accomplice to rape, and many of the cult's members decided to live in the FLDS compounds in Colorado and Texas.
To this day, members are settled around Hildale and Colorado City on the Utah-Arizona border, with little intrusion due to the distance from neighboring populations.