At least 25 people were killed and hundreds injured after a series of powerful gas explosions in Taiwan last night.
There were at least five blasts in Kaohsiung, Taiwan's second biggest city, and witnesses reported seeing huge fireballs. The cause of the gas leak is not yet clear.
In this video posted on YouTube a driver is seen looking to move away from the explosions - but seeing fires on almost every corner they turn.
This is the aftermath this morning at the scene of one of the explosions, which caused a crater in the road.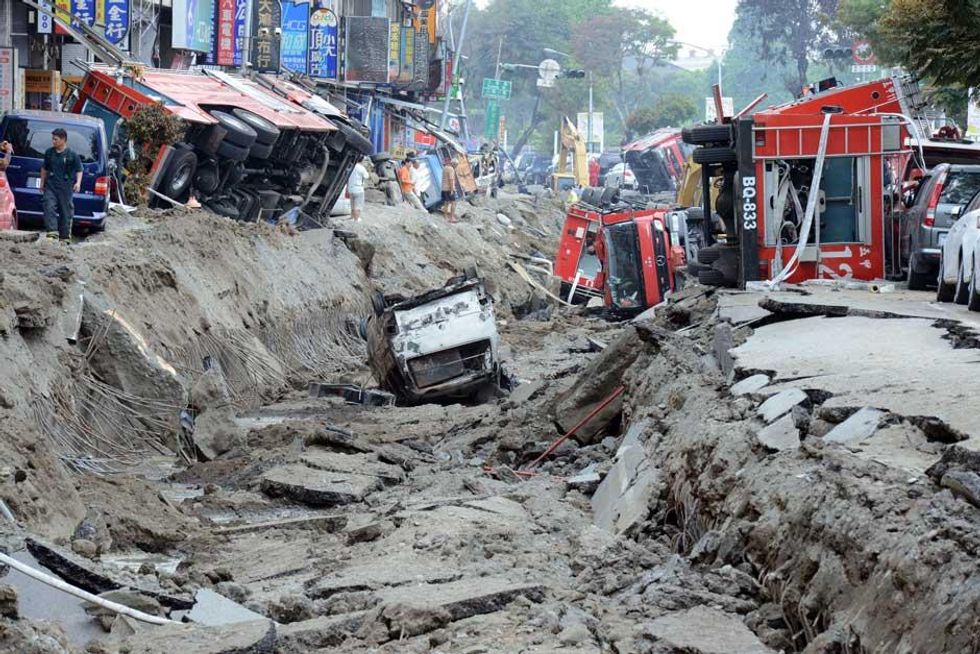 (Picture: Getty)