Getty Images / Mark Runnacles
Theresa May began her post as prime minister by promising a fairer society with improved social mobility.
She said being British means:
Fighting against the burning injustice that if you're born poor you will die on average nine years earlier than others
She pointed out:
If you're young, you'll find it harder than ever before to own your own home.
She promised:
We will make Britain a country that works not for a privileged few, but for every one of us.
Eight months later, the government has quietly decided to go ahead with plans to cut housing benefits for 18- to 21-year-olds.
The change to University Credit was included in the Conservative's 2015 manifesto, but charities that provide help to people in need of housing have lobbied the prime minister to break with her predecessor's policy.
On Friday government officials published secondary legislation, when the majority of MPs had returned to their constituency.
It is due to take effect on all claims submitted after 1 April this year.
From this data, anyone in aged 18-21 who is unemployed (or been working for fewer than six months) who applies for Universal Credit will no longer be eligible for any help with rent, and will be forced to live with their parents, find a way to pay rent, or become homeless.
The only exceptions are those with dependent children and care leavers. This will leave young people in situations of abuse, or being thrown out of their family home, more vulnerable to sleeping rough.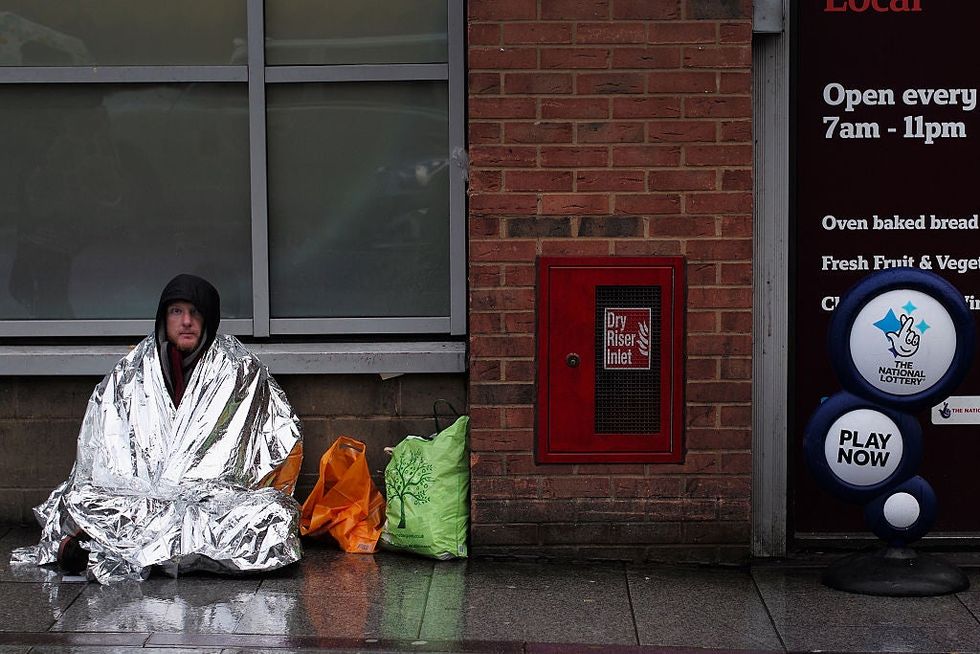 Homelessness charity Shelter estimates that more than a quarter of a million people have no permanent home. A homeless man, who gave his name as Dave, begs on the streets of Birmingham as austerity measures lead to the city council to cut services for vulnerable people on 13 December, 2016 in Birmingham, England. Departments including youth, children's and care for the elderly have been hit. The city's advice centres have also been reduced from 40 in 2010 to four.
All this comes despite severe warnings from homelessness charities, who warn that rough sleeping is already on the increase, and this will exacerbate the problem.
In 2016, 4,000 people slept rough on any given night across England. This is more than double the amount from 2010.
Charity Crisis has said the move could have "disastrous consequences".
For many young people, the support they receive through the benefits system to pay their rent is the safety net that stops them from becoming homeless. Even at this eleventh hour, we urge the Government not to continue with this destructive policy.
A spokesperson from the Department of Work and Pensions has said:
We want to make sure that 18 to 21-year-olds do not slip straight into a life on benefits, which is why we are helping young people get the training, skills and experience they need to move into a job and build a career.

This government is delivering on its commitment to ensure young people in the benefit system face the same choices as young people who work but may not be able to afford to leave home.

We know that personal circumstances will differ so we have worked closely with charities and the housing sector to develop a fair and robust set of exemptions to protect the most vulnerable young people.
indy100 contacted the Department for Work Pensions regarding the disparity between government policy and the vision painted in prime minister's first speech.
A spokesperson for the department declined to provide further comment beyond their existing statement.