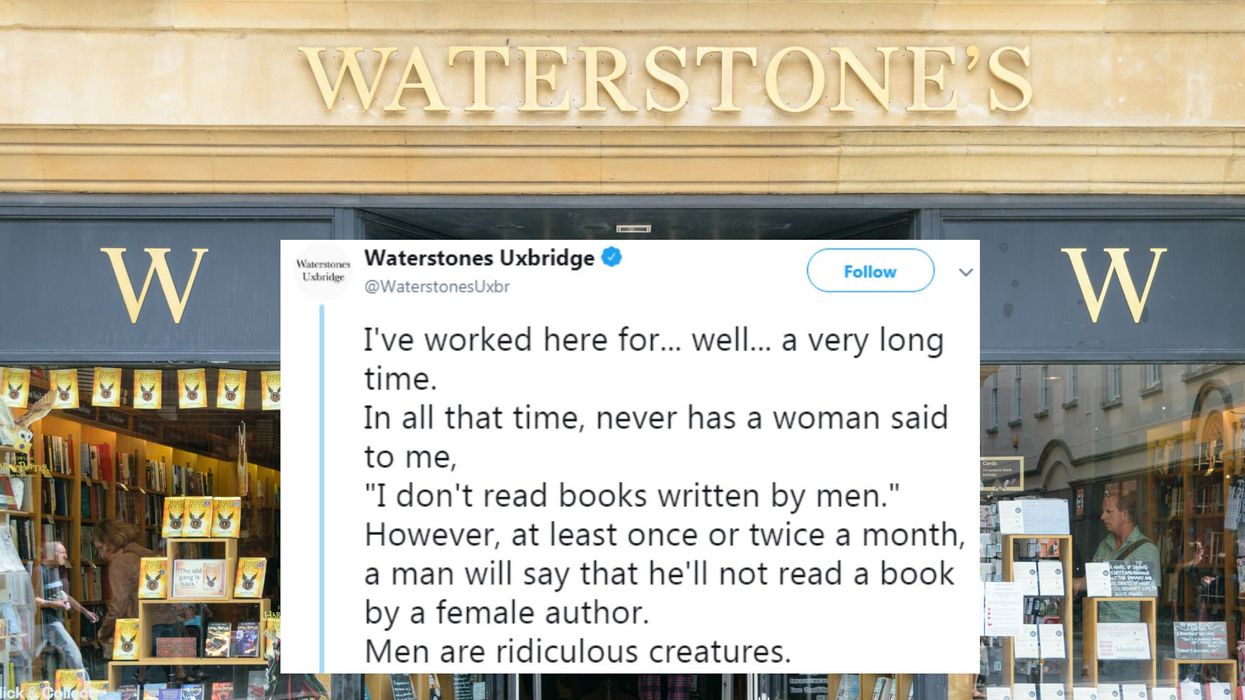 CRISTINANIXAU / ISTOCK BY GETTY
There is a trend among men 'of a certain age' where they refuse to read books by women, according to Waterstones.
On May 24, the Waterstones Uxbridge Twitter account posted:
I've worked here for... well... a very long time. In all that time, never has a woman said to me, "I don't read books written by men." However, at least once or twice a month, a man will say that he'll not read a book by a female author. Men are ridiculous creatures.
The bookshop worker then continued to explain their gripe in a string of tweets.
Many Twitter users took offence to the claim. Some saying that they'd now boycott Waterstones.
Some took issue with the phrase 'ridiculous creature'.
While others were annoyed that men were being tarred 'with the same brush'.
However, one female book seller said that she'd experienced the same thing.
And another said that men were angry by the claim simply because it was true.
In light of the backlash, Waterstones issued a clarification.
But one male author was still unimpressed.