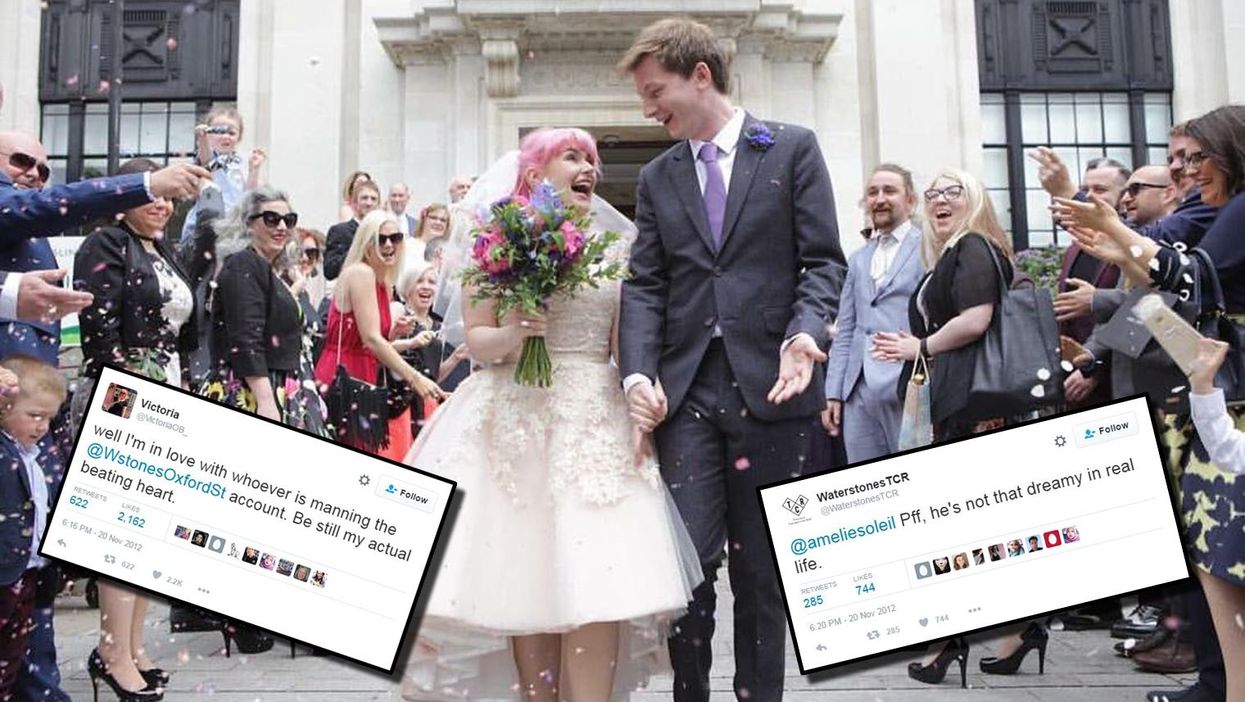 Twitter has a hard-earned reputation as the bullying, bilious cess-pool of the internet.
It makes it all the nicer, therefore, when good things happen. And this is in the top tier.
A couple of years ago, a Waterstones social media manager called Jonathan rattled off some audience engagement tweets about books and Pokémon...
...and caught the interest of our heroine, Victoria.
They engaged in some cute back and forth.
One of her friends dared her to get a date with Jonathan.
Victoria told the BBC:
It took a couple of months - Jonathan ignored my first tweet but the second had a typo and he picked up on that.
Now fast forward four years and they are celebrating their wedding - of course marked with a literary tweet.
The story has caught the attention of news outlets and the public after Victoria's celebratory tweet went viral.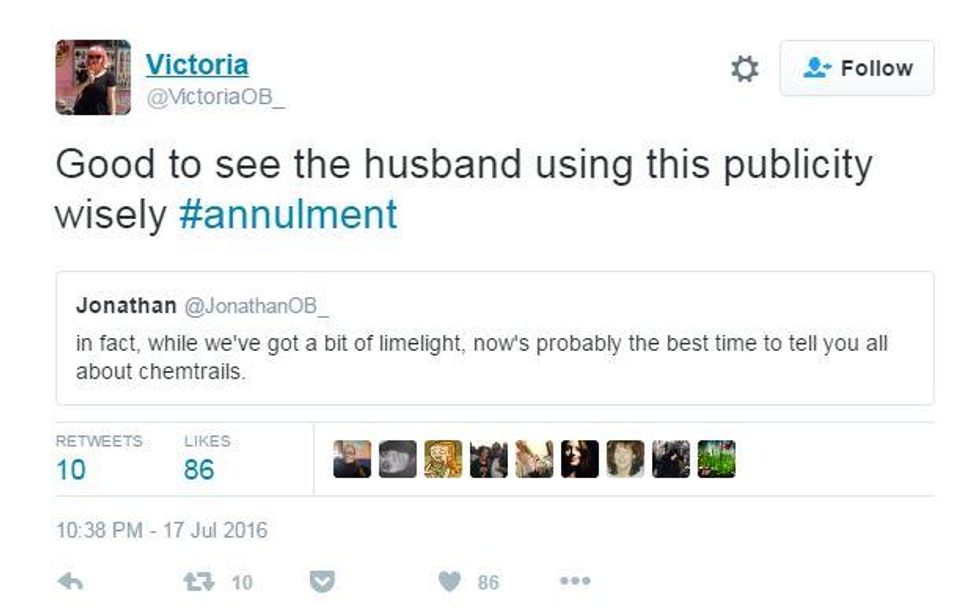 The couple from London, who were married last week, told the BBC that they have been contacted by people from all around the world.
The response to this has been astounding. Thanks, the internet. And Twitter, we guess.
Inspired by the happy couple, at least one staff member on the Waterstones Tottenham Court Road branch account is now sizing up their romantic prospects...