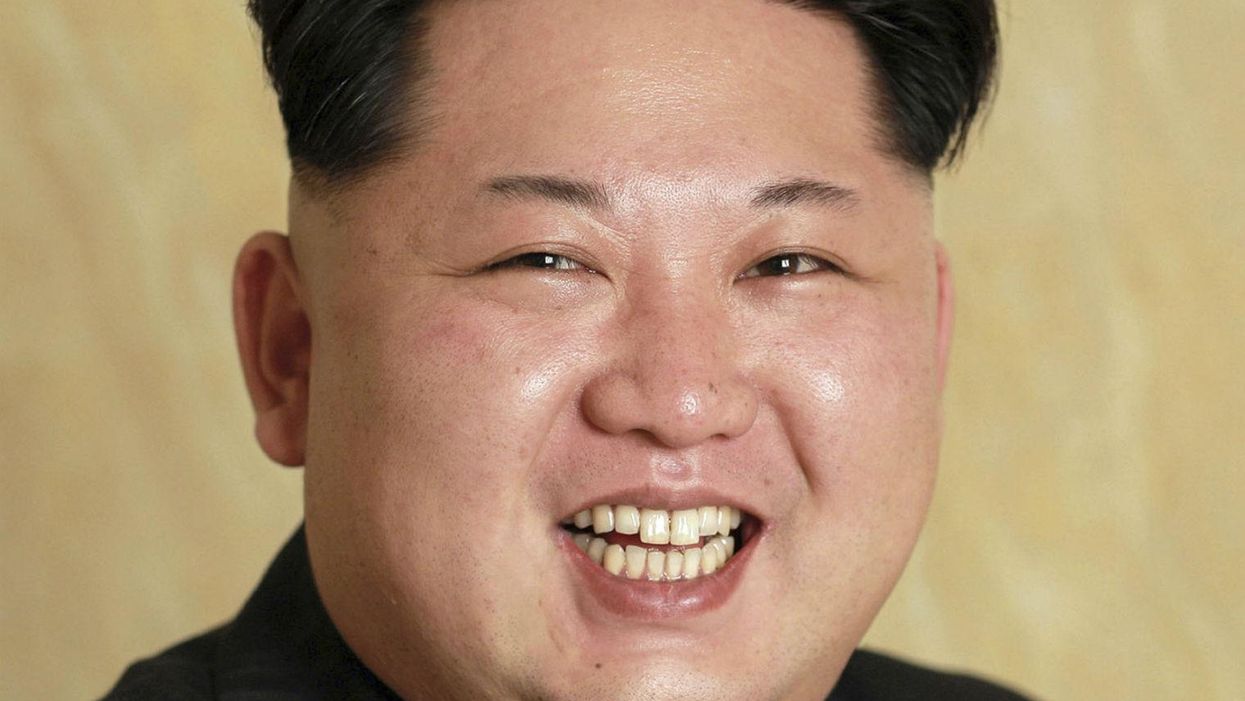 The North Korean government has released a new set of photos of the country's supreme leader Kim Jong-un and other senior figures in the regime.
High resolution photos of two dozen officials were released on Wednesday after the country's Party Congress in which Kim was endorsed as chairman of the North Korean Workers' Party.
Following the release from the Korean Central News Agency, the Associated Press noted:
[The photos] appear to be missing something Pyongyang-watchers have come to expect: signs of retouching.
The untouched approach may not be that unusual, however. North Korea expert Michael Madden told the BBC that suggestions it was a new thing are "nonsense".
So what do the photos tell us?
Madden believes the Party Congress "reset North Korea's political system".
Kim Jong-un is putting himself on the cover of the party newspaper, warts and all.
Ultimately, Madden posits, the photos demonstrate Kim asserting North Korea's politicians' dominance over the country's military. This, he says, is a marked difference from the time of Kim's father Kim Jong-il.
In recent years, there have been theories that Kim does not wield the total power that state propaganda portrays.
Remco Breuker, professor of Korean studies at Leiden University, told indy100 at the time of Kim's brief disappearance from public life in 2014:
Kim Jong-un is not the dictator we all think he is. I don't think he is entirely powerless, and I don't think he's a puppet. I do think he might be the first among equals and not much more.
Instead, he suggested, the real power in the Hermit Kingdom lies with the OGD (the Organisation and Guidance Department of the Workers' Party) - a shady group of senior officials who held close ties to Kim's father.
Speaking to indy100 this week via email, while agreeing with the notion of party over the army in the new photos, continued his earlier theory:
The very fact that there was a Party Congress seems to indicate for me that Kim Jong-un is but one of the competing power holders. Large meetings are necessary to reach compromises, share the spoils and obtain legitimacy.

North Korea is in my view in fact an oligarchy in which the pretence/illusion of autocracy is jointly held up to aid in the legitimacy of the regime.