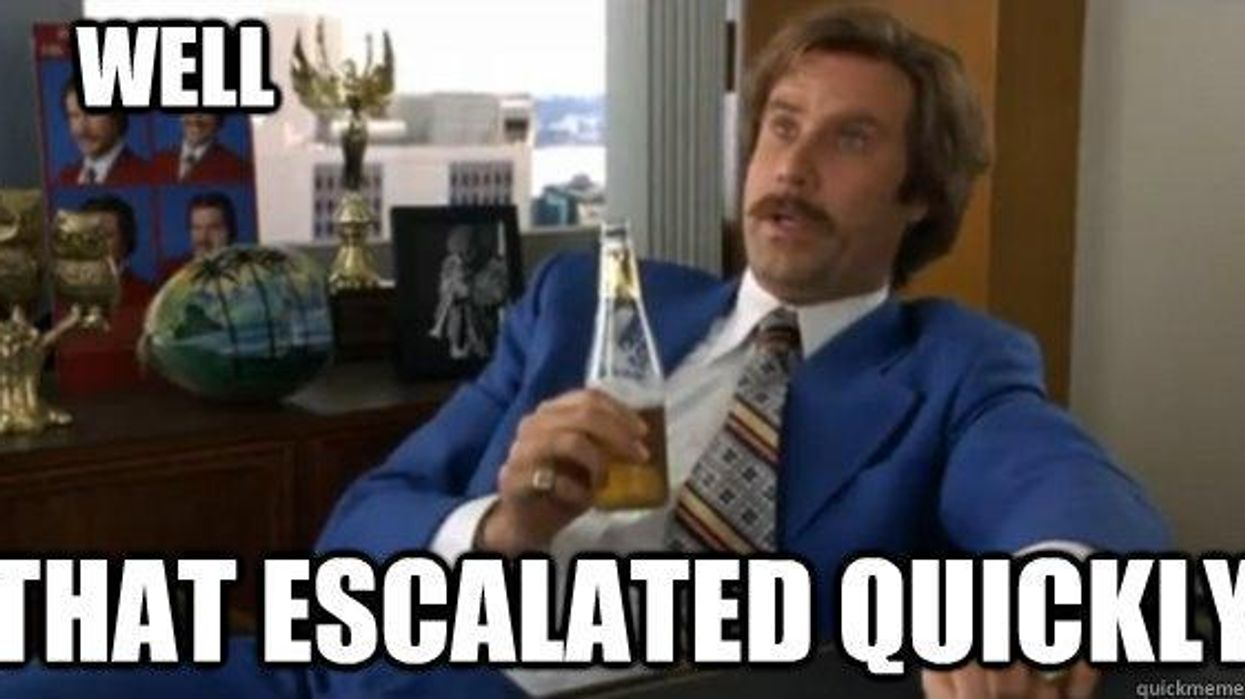 TL;DR version: Because you will be arrested for "abstracting electricity".
This is Robin Lee, a 45-year-old artist from Islington in north London.
Last Friday afternoon he was travelling on a London Overground train between Hackney Wick and Camden Road when he began charging his phone in an empty plug socket.
Not long afterwards he found himself handcuffed in the back of a police van.
Why? Because a police community support officer had accused him of "abstracting electricity" (whatever that means).
She was quite aggressive about it and kept saying it's a crime. We were just coming into the station, and there happened to be about four police officers on the platform.

She called to them and said 'This guy's been abstracting electricity, he needs to be arrested'.
Upon arrival at the police station Lee was de-arrested for abstracting electricity but arrested for unacceptable behaviour, neither of which we were previously 100 per cent aware wer crimes.
It's now up to the Crown Prosecution Service to decide whether to take the case any further, while Transport for London said the plugs you might see on London Overground trains are only for cleaners, so don't go abstracting any electricity any time soon.
Now we know, and knowing is half the battle.