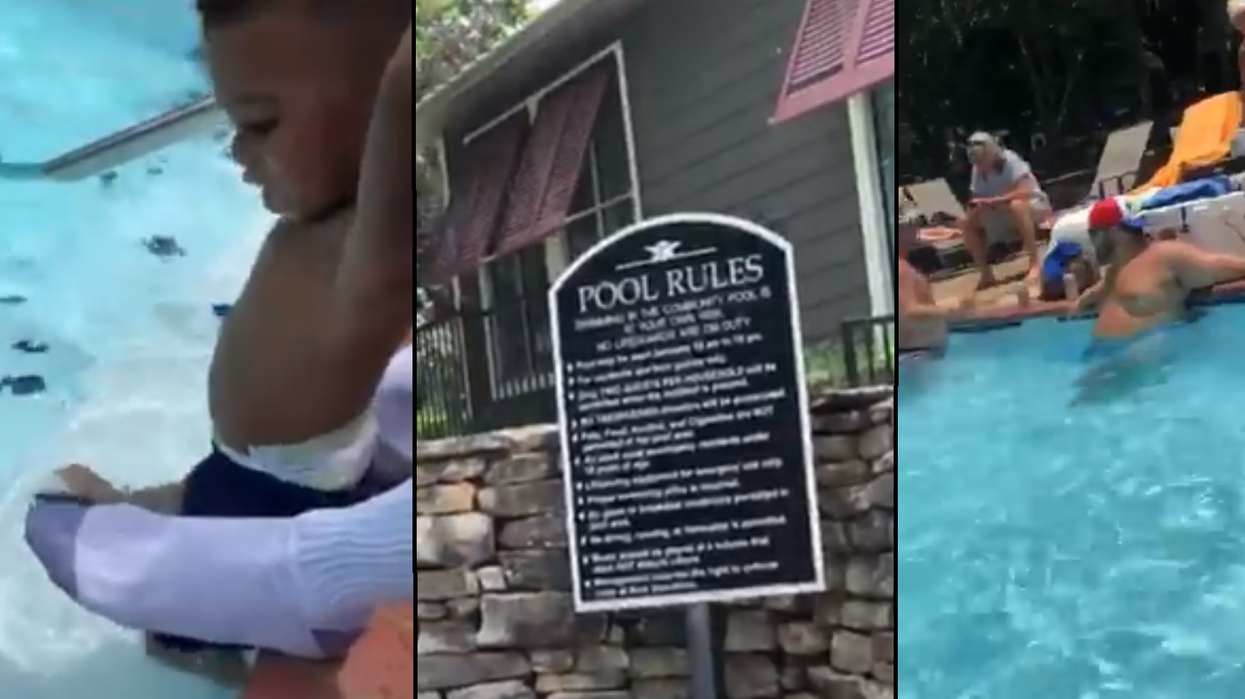 Camry Porter/Facebook Screengrab
A white building manager in Tennessee was fired after calling the police on a black couple because the boyfriend was wearing socks in the pool.
Camry Porter says that she was at Riverset Apartments pool for Fourth of July celebrations in Memphis, Tennessee, with her godchildren and partner, when Erica Walker approached and told her partner to remove the socks.
When he refused because, according to Porter it wasn't specified what 'proper pool attire' was, she called the police.
I think she's calling the police because he has on socks.
Porter posted the video, in which she talks about what happened on her Facebook page, where it went viral. More than 7,000 people shared her video.
Porter told WREG13:
She was like 'well I'm the property manager' and she pointed at the rules and she said the rules say proper pool attire. It doesn't specify what proper pool attire is.
Porter claims that while Walker said there was a 'no hats, no shirts, no socks' policy, there are two men in the video clip who Porter claims are the former manager's 'friends' and both are wearing hats. She told WREG13 that she 'never makes things a race issue' but she said that the incident at the pool was one.
It does look funny. It's 25-30 plus white people out here and you haven't said anything – you're partying with them.

But when we come, it's an issue.

You called the police on me. That could have gone a whole other way. We've seen that. And I didn't have anything to say to her. She was very apologetic, but at this point I don't want an apology. You embarrassed me.
Trilogy Real Estate group conducted an investigation, and told the Mail Online that Walker had acted inappropriately and was fired from her job.
After assessing statements from Ms. Porter and determining that this former employee's actions violate our company's policies & beliefs, she is no longer employed by Riverset Apartments.