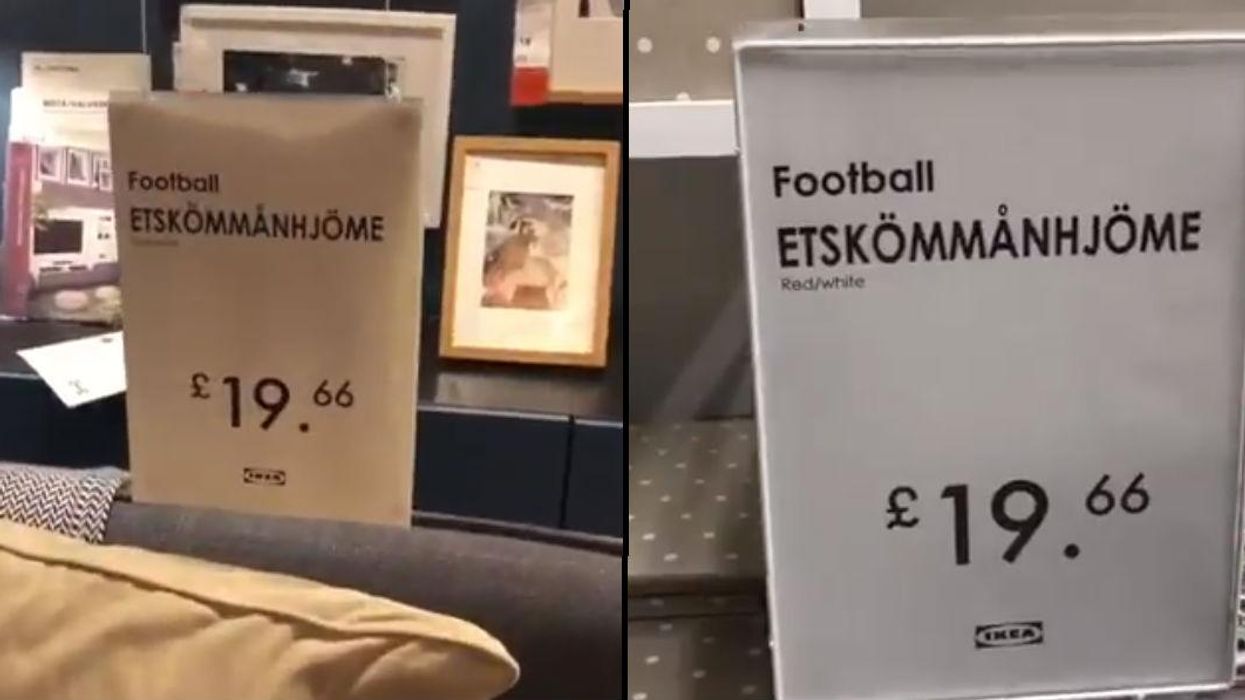 Capital FM North East Twitter screengrab
A radio station has decided to have a gentle joke with Ikea ahead of the England vs Sweden game.
Capital FM North East went to a branch of the Swedish furniture store Ikea, in Gateshead, to send Sweden fans a message.
Do you see it?
How about now?
The radio labelled a bunch of items with 'It's coming home' using Swedish script. Funny? Yes. Petty? Perhaps.
Twitter users are enjoying it though...