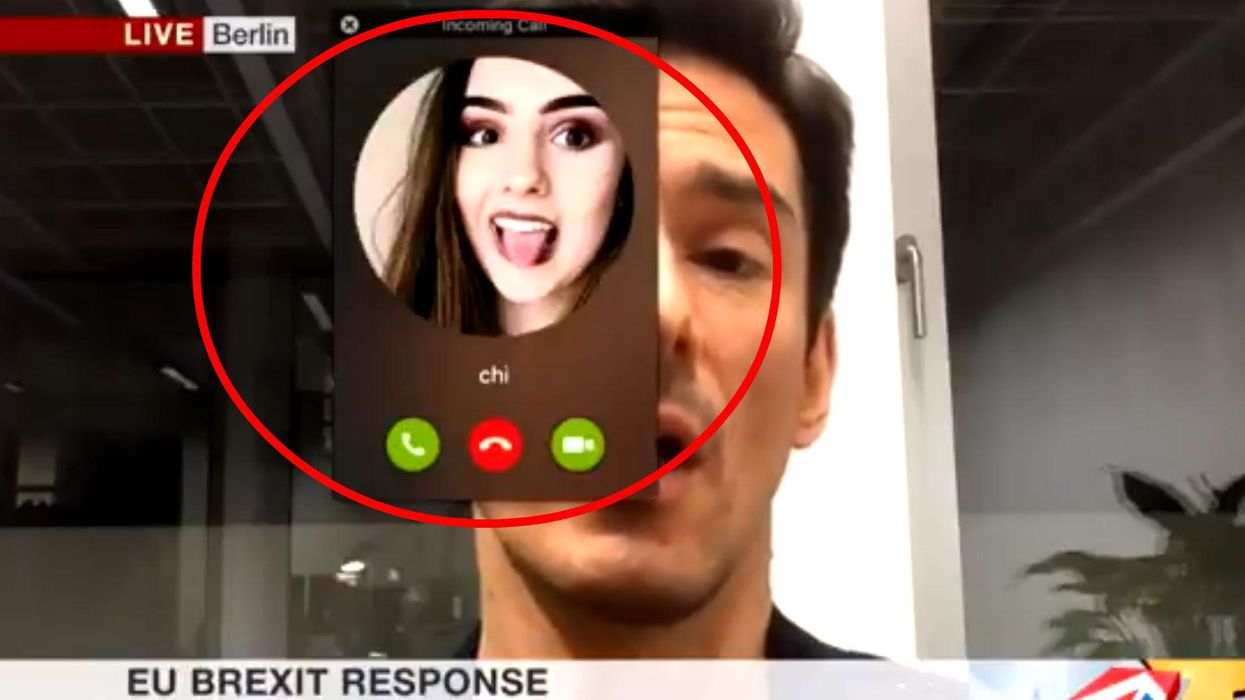 BBC screengrab
A YouTuber has made people giggle with her accidental Skype call to BBC during a live interview about Brexit.
Lucia Keskin, known as Chi with A C on YouTube was set to speak on BBC about her love of the TV show Friends, but her call came a tad early.
Like, in-the-middle-of-Brexit-remarks early.
She posted the hilarious incident on Twitter, writing:
As if I skyped BBC News when they were talking about Brexit I'm howling.
Apparently, she had tried to call the BBC, but the call went straight through to the actual news channel. Awkward.
People thought her face popping up on a serious discussion on BBC was hilarious
They couldn't stop laughing
And they made lots of Brexit jokes, too
For her part, Keskin took it on the chin.
In a YouTube video about the incident, she explained:
It came to about half past (8) and I got call…then he just said, "I'll live you on the call, you'll be on at 8:45."

The woman said right, "sorry for the delay, you'll be on in about two minutes."

Something got cut off. I phoned them back because I thought I was meant to be on at 8:45pm. 

And then all of a sudden when I had one minute to go I got about ten notifications through my phone saying "Just seen Chi pop up during a Brexit interview."

Thought, "What? That's very odd. Surely they don't think I'm an MP."

I couldn't stop laughing. I sat there on the floor laughing.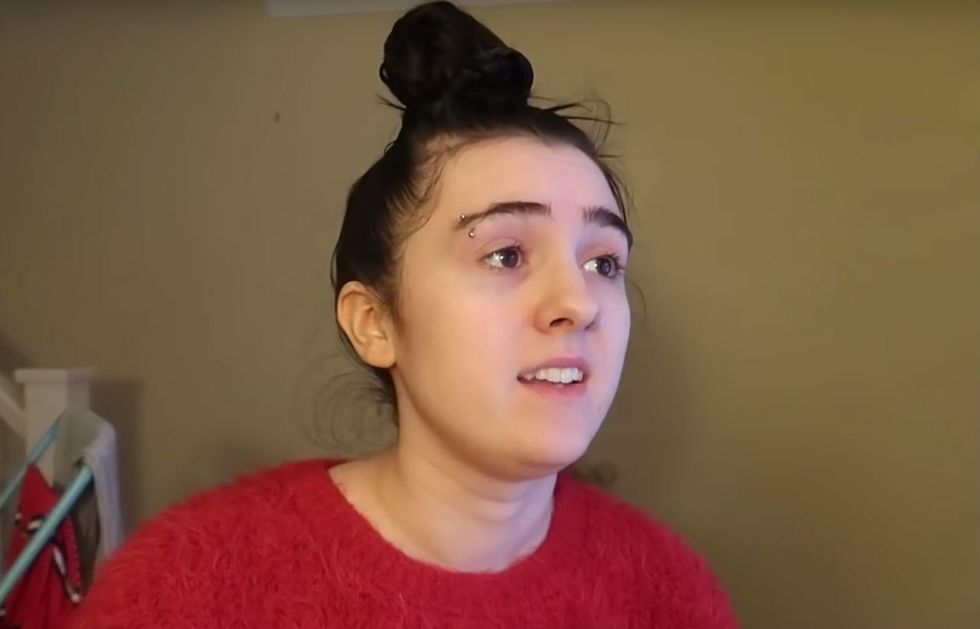 Picture: Chi with A C/YouTube