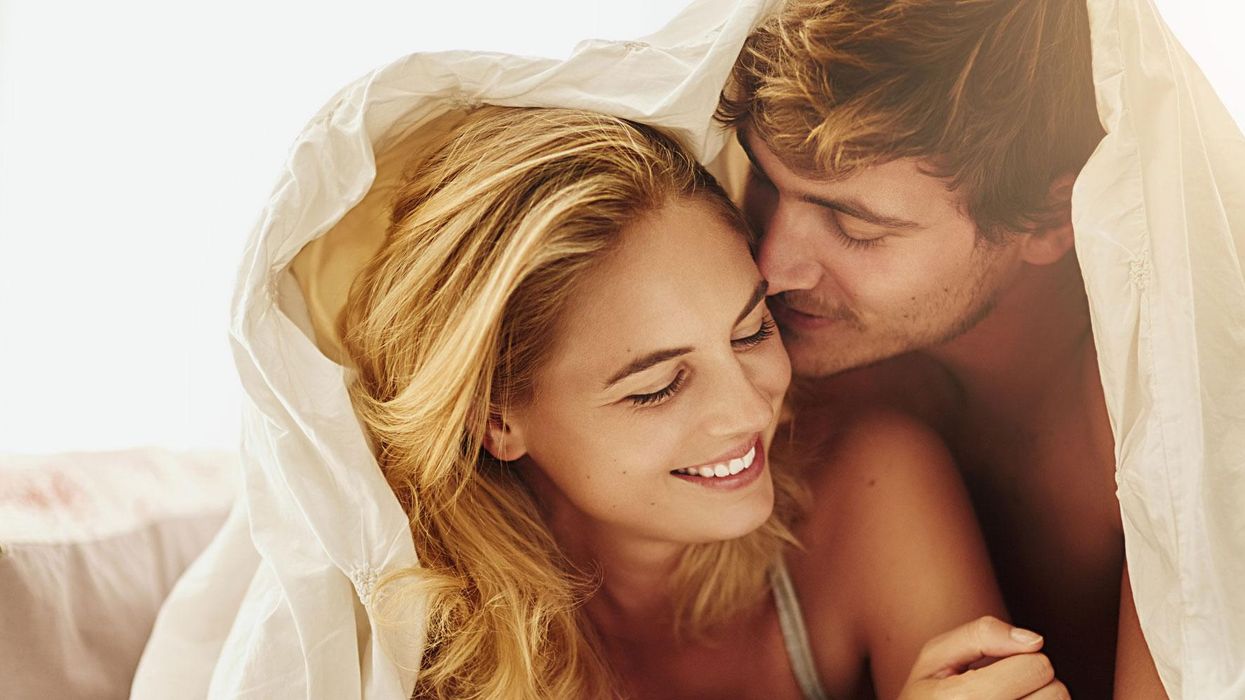 iStock / PeopleImages
A new app wants to have your back when it comes to activities in the bedroom using blockchain technology.
Blockchain is a public recording system, typically used to keep track of bitcoin transactions.
LegalFling, created by a Dutch blockchain startup, wants to help set up contracts for sexual consent in an allegedly user-friendly Tinder-esque way.
The team said the inspiration for the project came from the #MeToo movement and Sweden's planned changes to rape laws that would require consent before any sexual contact.
The blockchain will decentralise legal records for couples' consent, storing them in multiple places ensuring everything agreed cannot be changed.
Creator Arnold Daniels hopes the app will serve as 'fun' a solution to the negative impacts sexual adventures can have on lives.
Acknowledging the complications around dealing with legal documents in such situations, the company explains on its website:
Asking someone to sign a contract before the fun starts is a little uncomfortable. A simple swipe is easy as 1,2,3.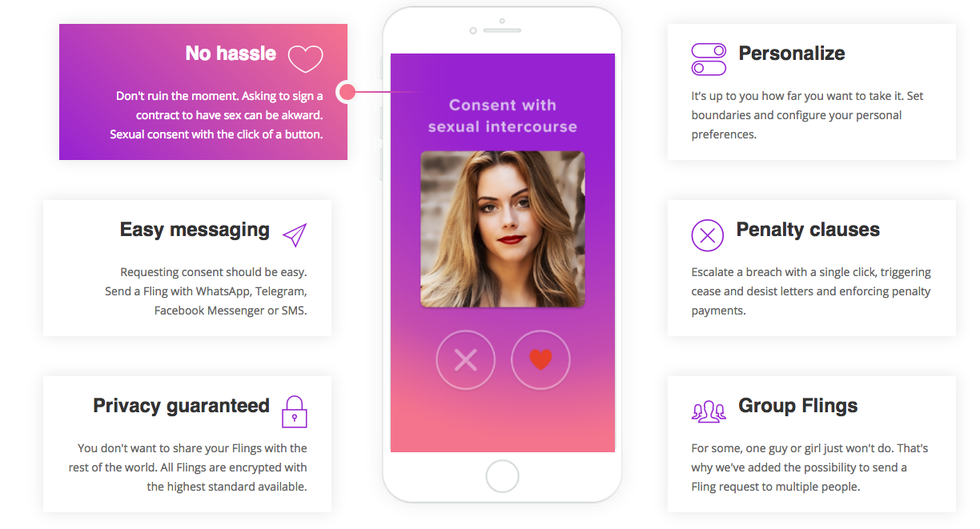 Picture:
Criticism
Mr Daniels and his team are drawing some criticism for the app, however.
Writing on the site Gizmodo, Melanie Ehrenkranz said the app was a:
...deeply flawed representation of sexual consent.
Ehrenkranz points out that people can change their minds, and swiping yes before sex "should not outweigh someone's discomfort during a sexual encounter."
But in a statement by LegalThings the company acknowledged that "no means no at any time," adding that it hopes to use the app to showcase the ease of its digital contract capabilities.
It said:
We want to show that creating an agreement doesn't have to be a ten-document-long legal document.

LegalFling users will also have access to additional features intimate partners can agree on. 
It doesn't stop there.
Users can also enter a BDSM contractual agreement and there are features when it comes to sexually transmitted diseases.
News.com.au reports that app designer Rick Schmitz said:
Nowadays a lot of things can go wrong. Think of unwanted videos, withholding information about STDs, etc.

While you're protected by law, litigating any offences through court is nearly impossible in reality.

LegalFling creates a legally binding agreement, which means any offence is a breach of contract.

People will think twice when they share a private spicy video or lie about an STD when there is an easy enforceable penalty due.
HT news.com.au