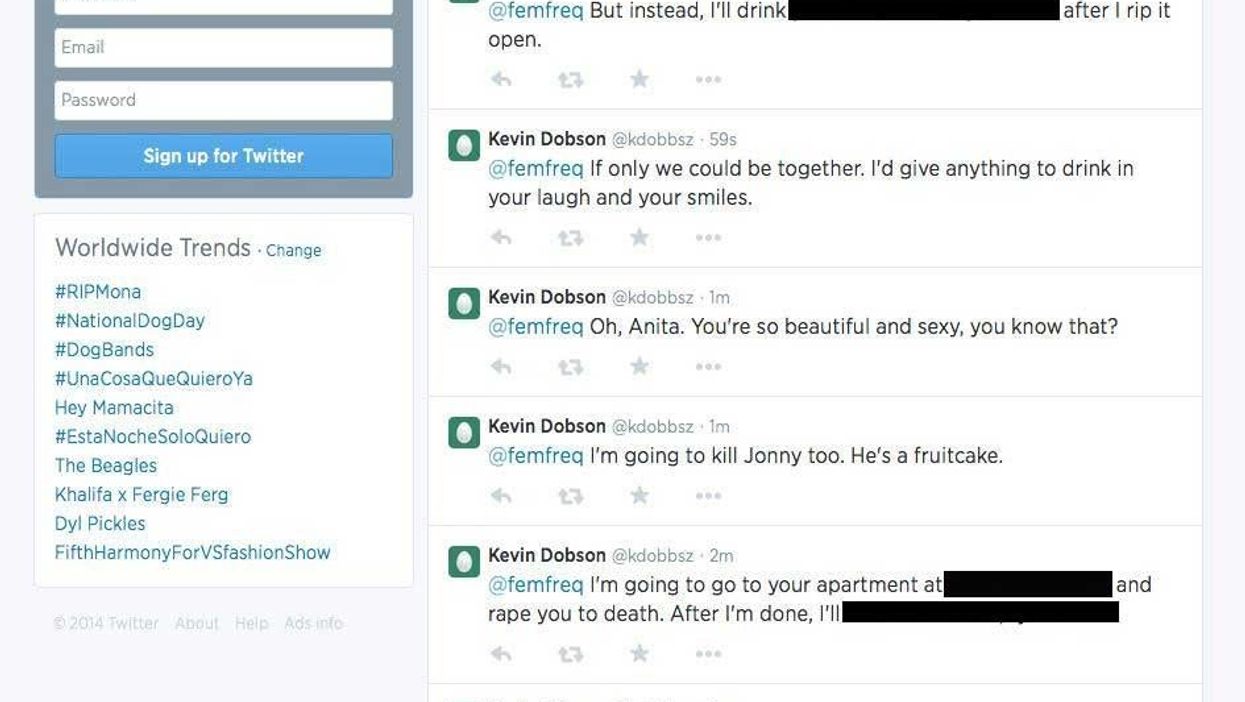 Trigger warning: this post is about threats of extreme violence against women.
This is just one example of some of the graphic threats feminist blogger Anita Sarkeesian received after she released a video pointing out the games in which women's brutalised bodies are literally used as objects.
Ms Sarkeesian, who tweets as Feminist Frequency, left her home in the wake of a torrent of threats against her and her family and is staying with friends.
Last night she tweeted the above screengrab of some the abuse she received from one Twitter account, which includes violent rape threats, saying: "I usually don't share the really scary stuff. But it's important for folks to know how bad it gets."
i100 has edited the screengrab as some of the content is extremely disturbing, but you can view the full tweet here.
The video is the latest instalment in Ms Sarkeesian's Tropes vs Women in video games project and the second part of a specific examination of how women are treated as objects in games. Ms Sarkeesian's attempts to highlight the rampant misogyny in video games has made her a target for trolls but she has said she will continue her work despite the harassment.
More: The video games brutalised women are used as background decoration in