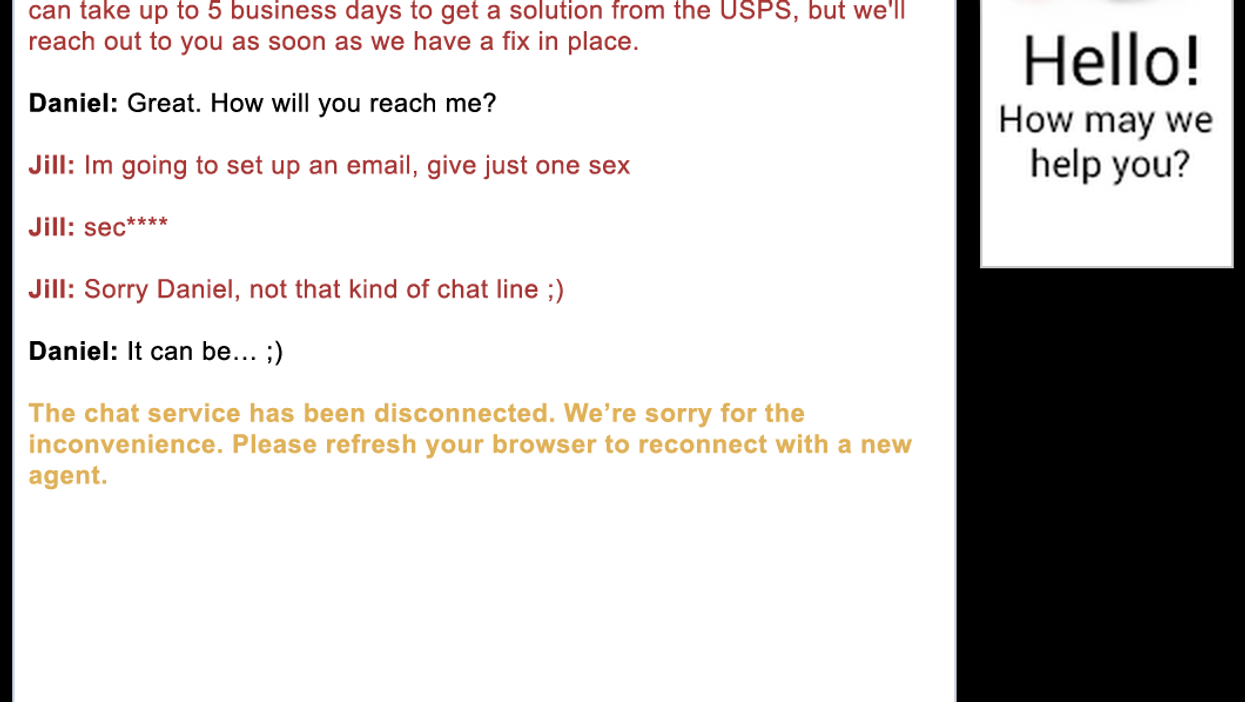 A man known only as Daniel and a customer service rep called Jill who works for a delivery company enjoyed a slightly awkward conversation as they discussed his package (not that kind of package).
After a slight slip of the finger, Jill accidentally wrote "sex" rather than "sec". Upon which Daniel jumped at the chance for some innuendo and the customer service line was immediately, inexplicably cut.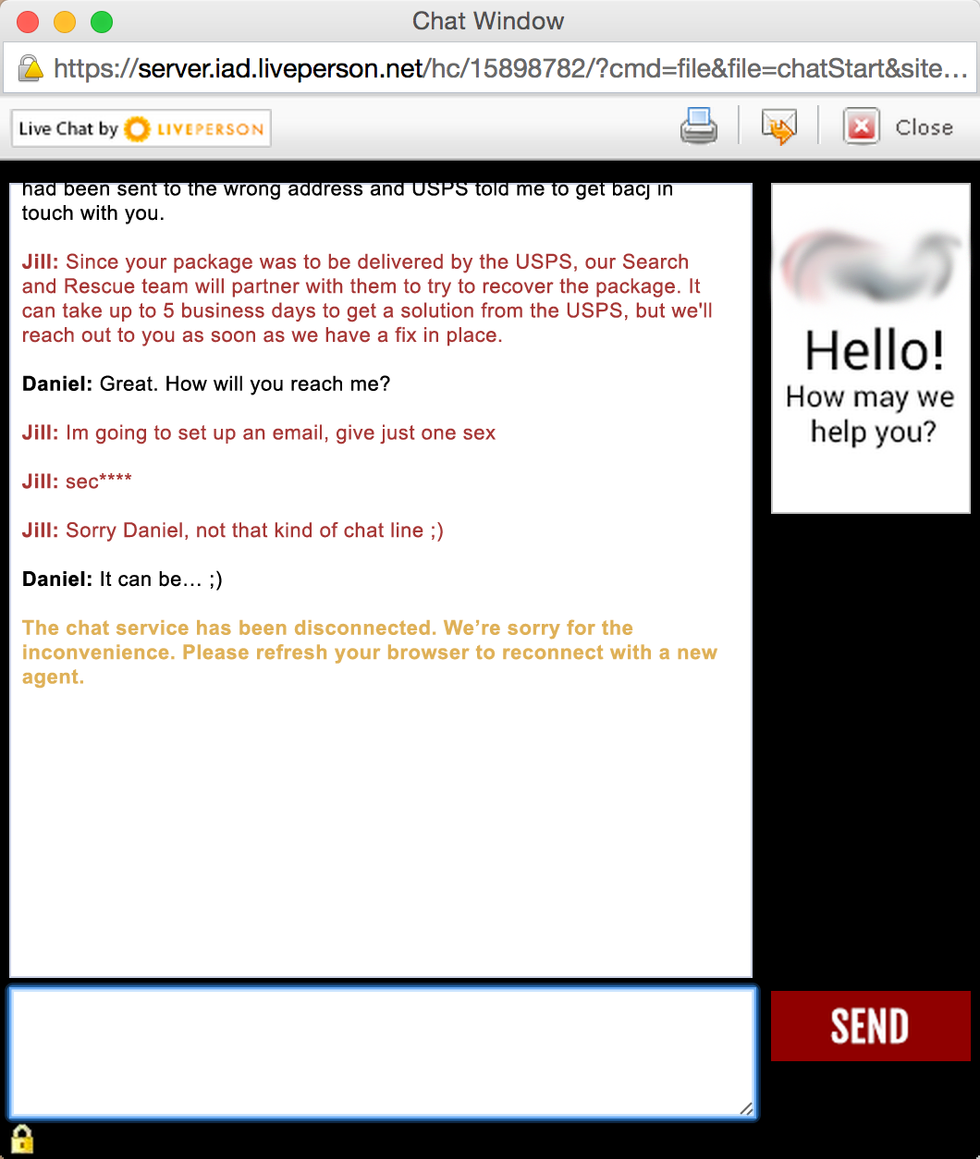 After that Daniel screen-grabbed the whole awkward exchange (see above), uploaded it to Reddit and quickly became a self-deprecating internet hit.
Except it has since emerged that Daniel may not have been telling the whole story.
According to Jason Rosser, who appears to work with Jill, the conversation didn't actually conclude there and it looks to have ended far more reasonably than earlier portrayed.
So that's why you shouldn't try to flirt with customer service reps: You'll be shown up for your failed chat up lines, attempts at fakery and then be shown up again for even more failed chat up lines.