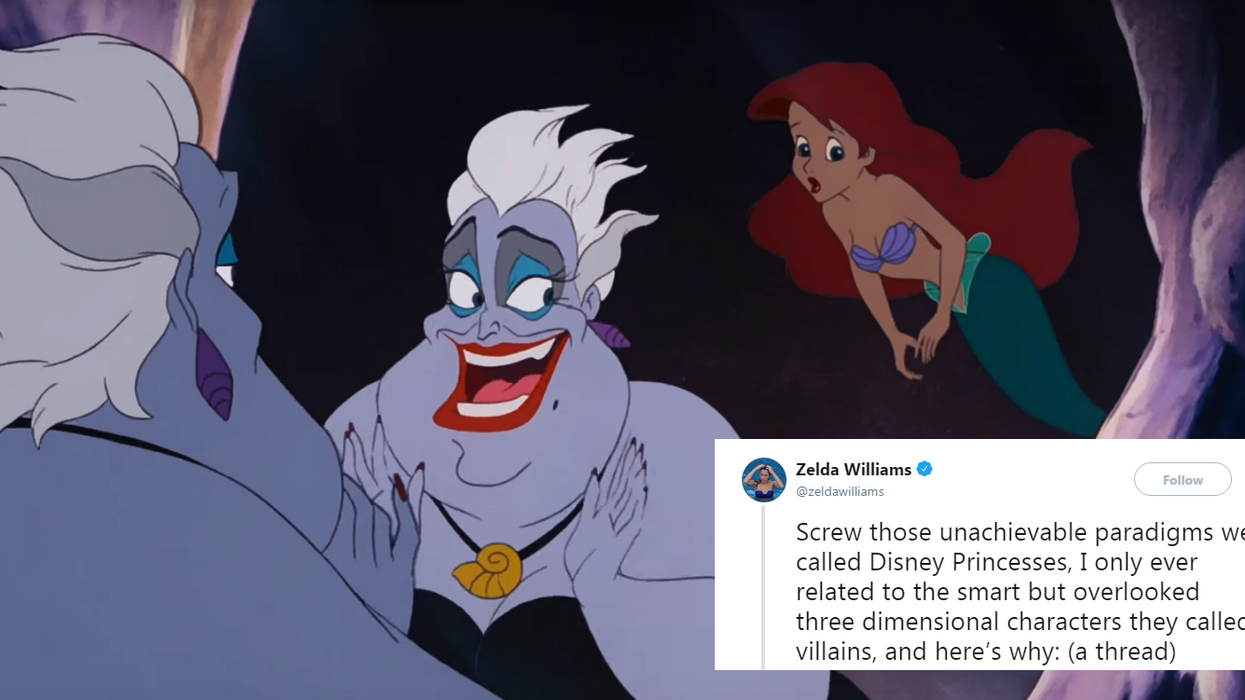 From a young age, we're taught that fairytales are aspirational, that we should strive to become heroes and that villains are universally terrible.
According to actor Zelda Williams, this isn't true.
Earlier this week, Williams took to Twitter and compiled a lengthy thread arguing that Disney's villains were always unnecessarily vilified. She goes on to argue that they were often misunderstood and mistreated - oh, and way more stylish than the good guys.
First, Williams launched an in-depth analysis of The Little Mermaid which deems Ariel the "snobby hot rich chick" and praises Ursula - whose character was inspired by drag legend Divine - as a "harder working talented magical lady".
She also posits the long-held theory that Ursula is "unfairly treated and shunned by certain society" because she doesn't fit "particular (dumb) beauty or age standards".
Williams then turns her attention to The Lion King, which she reads as a battle steeped in themes of monarchy, class and unionisation.
In her eyes, Scar is the leftist radical who overthrows the monarchy, creates a new democracy and brings justice to the animal kingdom.
It's undeniably true that Disney's villains were far more interesting and charismatic than their 'good guy' contemporaries - and, of course, more glamorous.
Who can deny the appeal of Yzma's purple feathered boa in The Emperor's New Groove? Or Ursula's trademark slick of red lippy and form-fitting LBD - which is, of course, custom-made to hug her numerous tentacles? Or the general aesthetic of Maleficent, the stylish 'villain' described by Williams as a 'fabulous fashion fairy'?
Whether you agree or not, Williams' thread provides some serious food for thought - oh, and it encourages us to think more critically about the decidedly weird behaviour of princes.
More: Drunk YouTuber puts Disney resort on lockdown after fake shooter 'experiment'