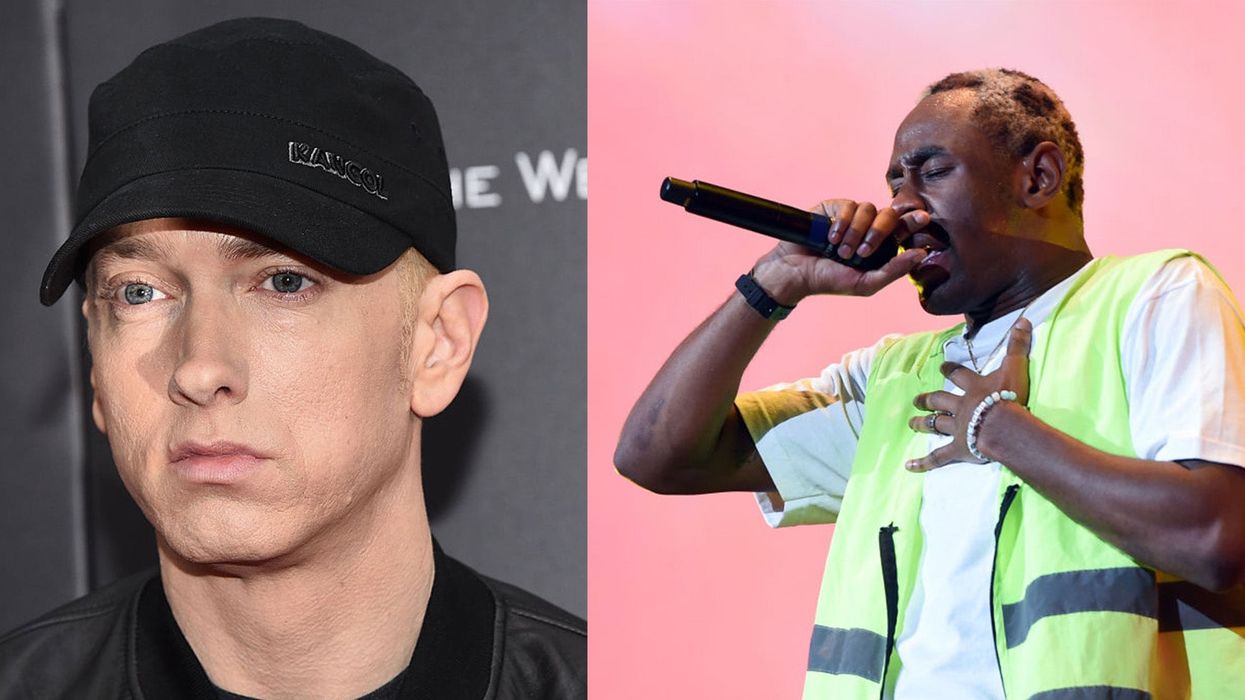 Michael Loccisano/Kevin Winter/Getty Images
On Friday morning, world-renowned rapper Eminem released a surprise new album online named Kamikaze.
The tenth album from the 45-year-old has already attracted headlines for the number of fellow rappers that he mocks and calls out on many of the album's tracks.
The likes of Drake, Chance the Rapper, Machine Gun Kelly, Lil Yachty and Joe Budden are all mentioned on the album, but a jibe aimed at Tyler, the Creator has caused controversy.
On the album's title track, Eminem takes a shot at Tyler by using a homophobic slur, which is censored on the song and also features the uncredited vocals of Justin Vernon, better known as Bon Iver.
The lyrics, according to the lyrics website Genius, read as follows:
Tyler create nothing, I see why you called yourself a f****t bitch

It's not just 'cause you lack attention

It's cause you worship D12's balls, you're sacrilegious

If you're gonna critique me, you better at least be as good or better
Although the album is only a few hours old, people have already begun to pick up on Eminem's use of the slur and criticised him online.
27-year-old Tyler the Creator has not come out as gay or bisexual, but has made allusions to his sexuality in recent years, especially on his 2017 album Flower Boy.
One notable lyric from the album featured on the song 'I Ain't Got Time' said:
Next line I'll have em; like woah

I've been kissing white boys since 2004
In a recent live performance at the Hellow Festival in Monterey, Mexico, he reworked the lyrics of the song 'Sometimes' to swap the gender-neutral pronouns for a masculine one.
According to Billboard, he changed the lyrics to:
Curls on his head look like waves

I wanna surf in 'em
Elsewhere Kamikaze, Eminem criticises Donald Trump in two different songs, where he claims the president sent the Secret Service to meet him, and criticises him for deserting the people who voted for him.