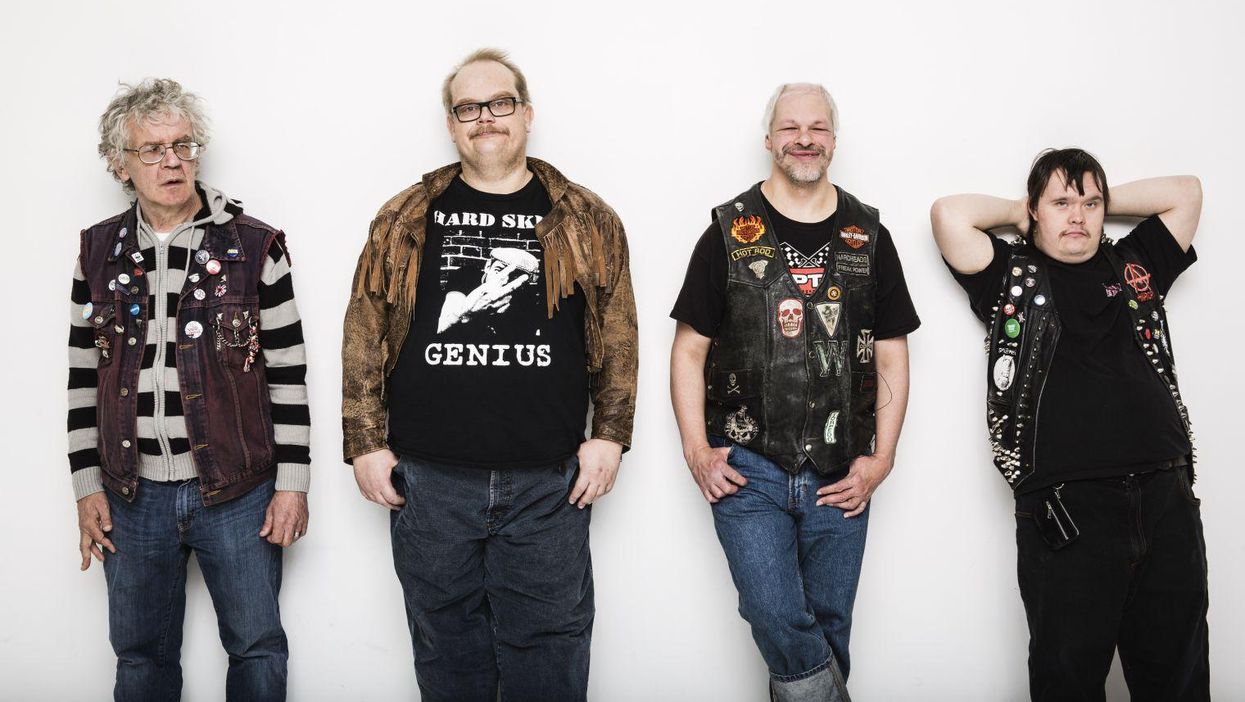 Earlier this week Finland announced the release of national emoji, which aim to showcase some of the country's most famous characteristics, one of which is a headbanger.
It's no secret that metal and punk is a thriving genre in Finland, but did you know there's a punk band, consisting of four developmentally disabled men, which seeks to raise awareness of Down's syndrome and autism?
(Picture: Pekka Elomaa)
Pertti Kurikan Nimipäivät (or Pertti Kurikka's name day) consists of guitarist Pertti Kurikka, lead singer and lyricist Kari Aalto, bassist Sami Helle and drummer Toni Välitalo.
The band began in a charity workshop for adults with developmental disabilities in 2004 and have become a national sensation in the wake of ever-rising popularity.
They represented Finland in this year's Eurovision Song Contest 2015, but were sadly knocked out in the semi-final, and were the subject of a 2012 documentary, 'The Punk Syndrome'.
The band loudly proclaim on their website, pkn.rocks (awesome):
WE PLAY PUNK AND HAVE A F*ING GOOD TIME.
They're not lying, just watch the full video to Aina mun pitää (in English 'I always have to'), below:
Sami Helle, bassist, says:
We bring a different kind of perspective into punk music; it's our perspective. We're different; we're four mentally disabled guys, so our perspective on the world of punk is a little different.
The band has toured in Germany, Norway, the UK and the US in the past and is currently on tour in Finland, finishing in Helsinki, 18 December.
To find out more and listen, visit their website, their Facebook or their Spotify.
(H/T The Circle Pit)