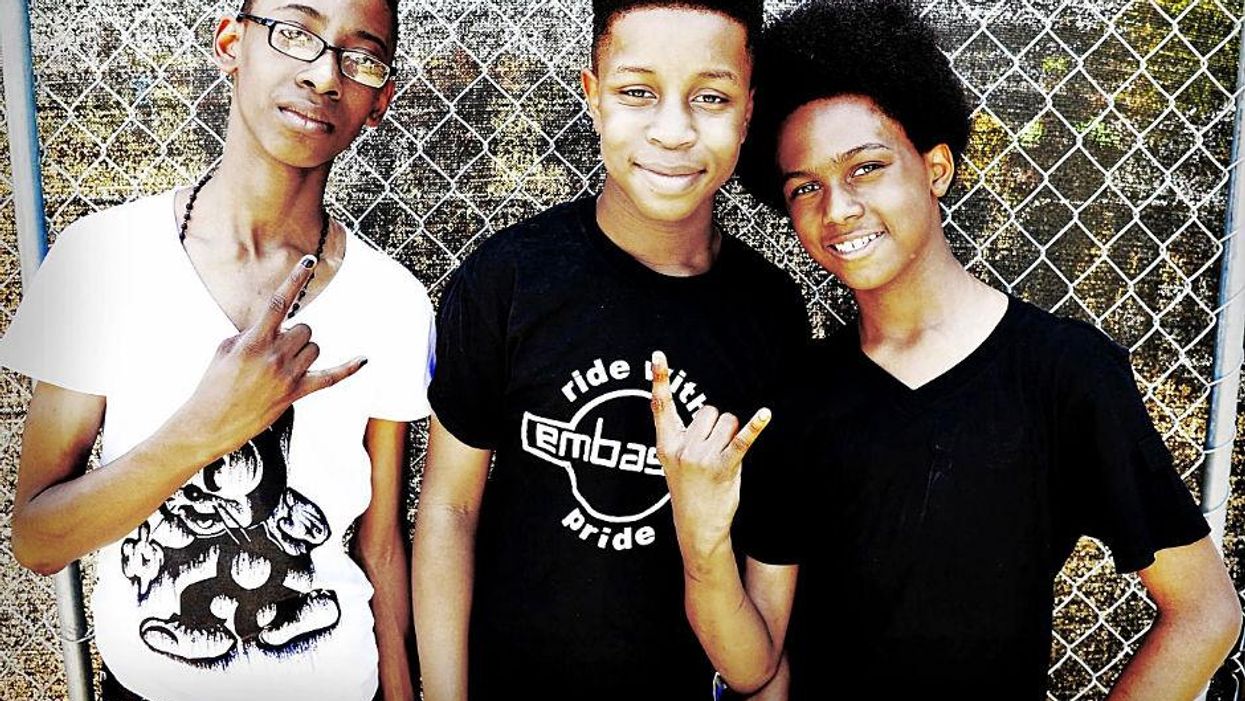 Stop that racket
Here is a tale of why parents should be ignored when telling their children to entertain themselves in a quiet manner. With a joint age of just 38, the heavy metal trio Unlocking the Truth have landed a record deal worth over £1m.
Drumroll please
On the guitar, we have Malcolm Brickhouse, 13; on bass it's Alec Atkins, 13, and on the drums, it's the baby of the group, 12-year-old Jarad Dawkins. Hailing from Brooklyn, the talented teens (and a tween) were signed up after a video of them busking in Times Square went viral.
www.success.com!
It certainly seems they struck gold with the video. It showed the band performing their song "Monster" for passers-by. After they notched up nearly a million views, it wasn't long before a Sony exec offered to fly them out to LA reportedly to put pen to paper on the $1.7m five-album deal.
And they're good for the money?
It looks like they know what they're doing. They supported Guns N' Roses in June, played at US festival Coachella and they're currently on a national tour. But before they get a cent, a Manhattan judge must approve their contract as the band are minors.
What about school?
Dawkins' mother told NY Daily News that they are "jumping over the moon". But, she added: "School work comes first. If their school work is not done, they don't play."
So the boys are made?
While industry insiders are excited at three such talented black musicians making headway in a genre dominated by white musicians, there is a catch. To receive more than the $60,000 advance, their first album must sell 250,000 copies.