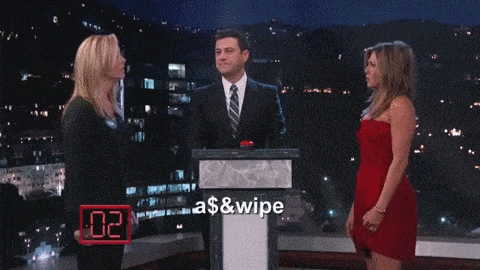 Jennifer Aniston and Lisa Kudrow, famous for their portrayals of Rachel and Phoebe in Friends, went face-to-face in the "celebrity curse off" on the Jimmy Kimmel Live show last night.
With alternating goes, the actors were given five seconds to think of a new swear word and were not allowed to repeat any their opponent had said.
Featuring curses in three languages and many, many phrases unsafe for reprinting, the contest lasted over three minutes, with Aniston emerging the winner.
Skip to the 2:00 mark to catch the real sweary action