Instagram / @catmahoney87
Star Wars: The Last Jedi isfacing a polarised reaction, exciting critics but disappointing a couple of fans. But after its $450 million opening weekend worldwide, it's at least got people talking.
In fact, it is hard to go anywhere without hearing people nattering about the latest Star Wars instalment whether on the street, at work or - of course - in pubs.
Kelly Marie Tran, the actor who plays Rose, was in a pub with a friend when a group of people came in, took the table next to her and discussed The Last Jedi.
Her friend started filming as they listened, capturing Tran's reaction as the fans gushed about Rose.
Tran, who shared the video on Instagram, can be seen mouthing "oh my God" into the camera.
Tran then introduced herself to the group, much to their joy.
Tran wrote on Instagram:
In my 8 years as a struggling actor, I came to the realisation that the hardest thing to obtain from another human being is their genuine interest.

Sometimes, getting someone to listen to your story — your idea — is really hard.

It's pretty impossible for a movie to get made, and there are many stories that don't make it into a book or a film or a television show. 

I know how lucky I am to be a part of something that people love, to be able to act and tell stories at all.

And one of my greatest joys has been creepily listening to conversations about TLJ when I'm out and about. 

Regardless of opinion or preference, it's still a topic of discussion.

And no matter who we are, no matter where we're from, if we can really listen and have a conversation about something — anything — it can really open up a door.

It can open us up to new ideas and new understanding. 

So thanks, wonderful people, for watching and dissecting and discussing.

It makes me happy to know that we made something that's starting a dialogue.

My heart is so full, and my goals are so clear.

Let's tell more stories. Let's have more conversations. Let's get to know lives and worlds different from our own.

And most of all — let's open our hearts and accept our differences. More love, less hate.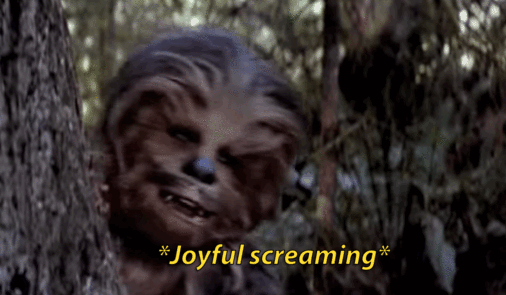 More: Rick and Morty fan reaches out to co-creator for advice on depression and his response is perfect