Getty Images/iStockphoto
When it comes to our Netflix choices, the British opt for dry humour and something a little more high-brow than our friends across the Atlantic.
A new report from 7Park Data has found that the top shows for British Netflix users in June were: Orange is the New Black, How I Met your Mother, Archer, Pretty Little Liars and It's Always Sunny in Philadelphia.
While OITNB was also number one for American audiences, other popular shows included Family Guy, The Office, American Dad and Friends.
Picture: www.popsugar.com/giphy
In fact, OITNB was number one in many countries around the world - with How I Met your Mother, Pretty Little Liars and Friends also proving popular globally.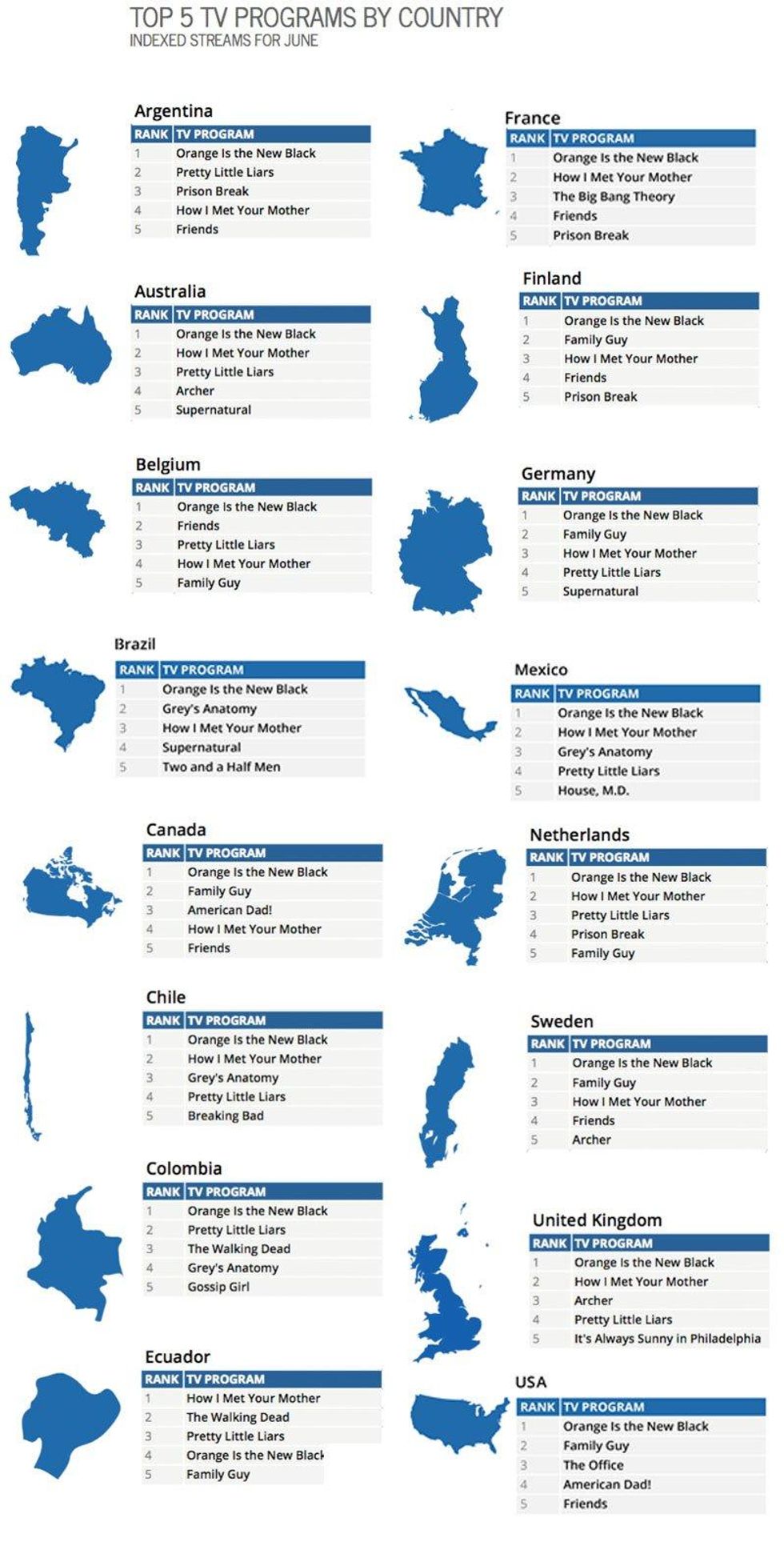 Picture: 7park Data