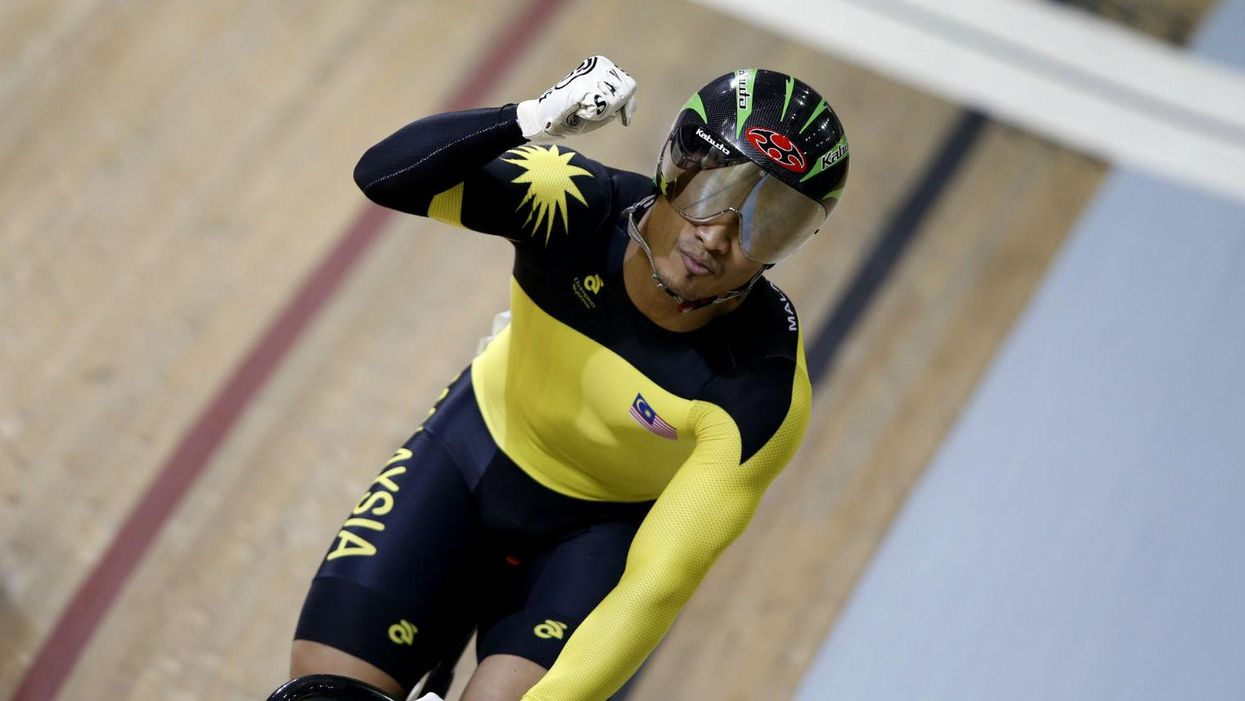 A Malaysian cyclist could be thrown out of the Commonwealth Games for wearing gloves with the words "Save" and "Gaza" written on them.
Azizulhasni Awang qualified for Friday's men's sprint quarter-finals yesterday, but the Commonwealth Games Federation told the AP news agency it would "contact the Malaysian chef de mission to discuss the incident and take any action".
Like the Olympics, the Commonwealth Games seeks to avoid its events being used as platforms for political protests.
The death-toll in Gaza after a two-week Israeli offensive, launched in response to Hamas rocket fire, is now over 750, the vast majority civilians.
Thirty Israeli soldiers are feared dead, while two Israeli civilians have also died.