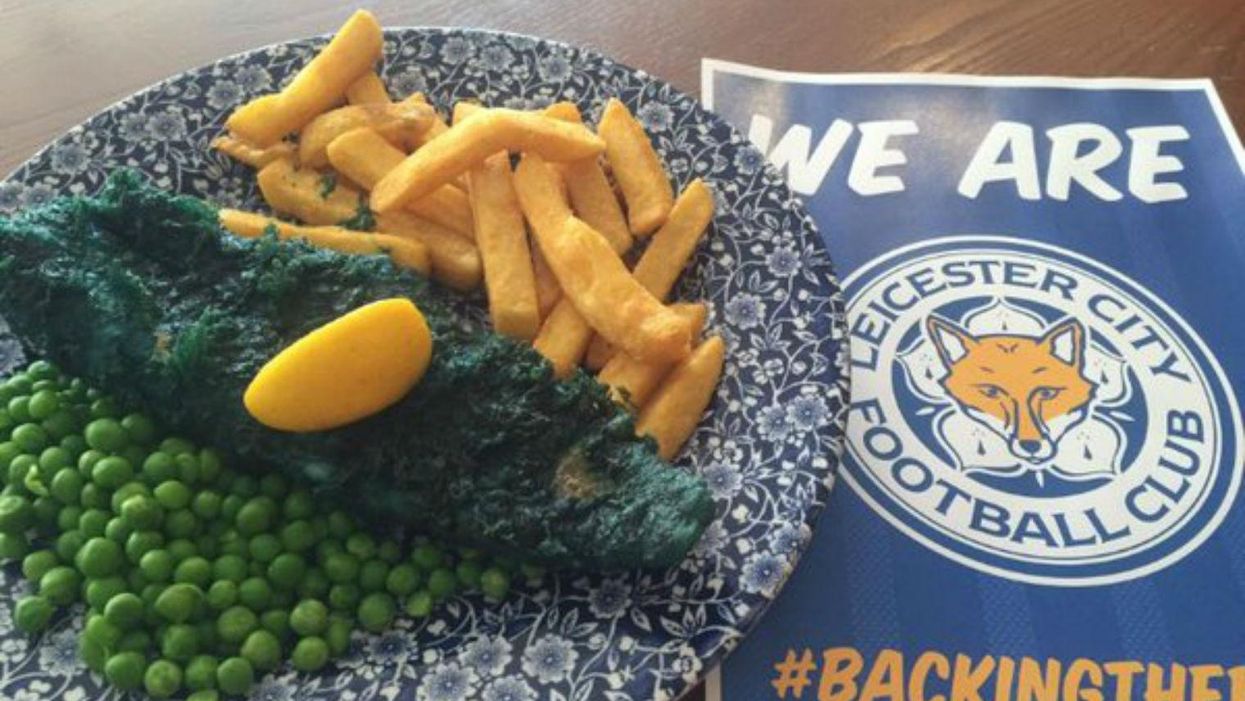 Today, the ostrich incident seems like a world away for Leicester City.
But it was just a year and a day ago that the football club's then manager, Nigel Pearson, called reporter Ian Baker an ostrich.
The peculiar outburst followed yet another Foxes defeat. The Midlands side had succumbed to a 1-3 loss to Chelsea. It has been a tumultuous few years for Leicester, with ups and downs, disputes and bewilderment.
Now, however, they look likely to claim the Premier League title. Much has been said of Leicester's rise to the top. For a team without the depth of Tottenham Hotspur, or the budget of Manchester City, it's a superb effort - a football fairytale.
To celebrate Leicester's triumphant climb up to the pinnacle of the top flight - whether they win the Premier League today or not - the entire city turned blue over the bank Hhliday weekend.
Fans sported blue t-shirts, monuments were soaked in the colour, and revellers were even able to shop in a blue-themed M&S. It all got a bit weird, actually.
A Wetherspoons pub called The Last Plantagenet, is even serving blue fish and chips.
It was the work of pub chef Adam Sergent, a life-long Leicester City fan, who added food colouring to the batter.
So too have those of blue WKD, everyone's favourite student beverage.
One fan asked Gary Lineker - perhaps the Foxes' most famous supporter - whether he would wear these themed boxers.
Everyone is wearing blue this weekend.
Play areas have been repainted.
Gin was injected with the team's colour.
The council got involved.
So did the chippies.
And the butchers.
Even the bakers prepared.
Sheep, buses... everyone.
Wow.
Okay then.