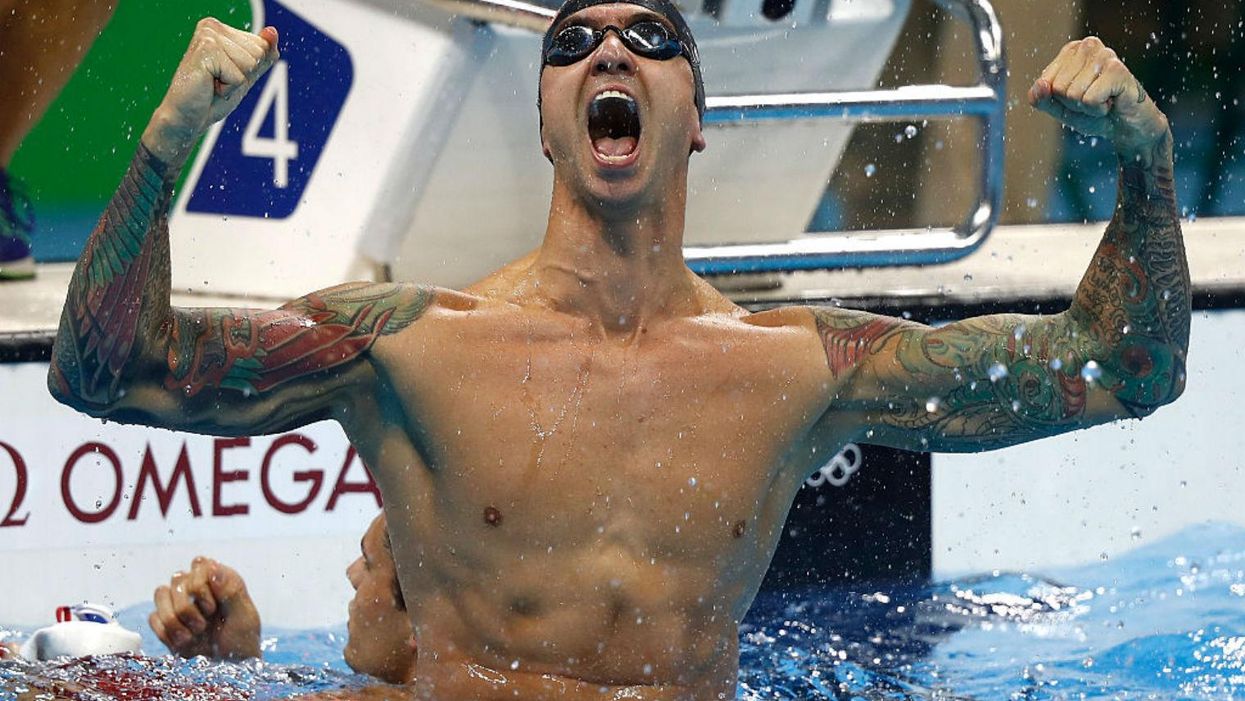 You probably went swimming once. Maybe you still do.
You'll be aware of this rule then: don't sit on the pool lanes. Doing so is immoral.
And the lifeguard will blow their whistle.
Al Bello / Getty Images
Seriously though. What're you doing mate? Just calm down.
Clive Rose / Getty
Yes. It seems the most famous swimmers around don't seem to abide by the wet agenda, or at least forget about it in the heat of the moment.
Athletes who have won a medal at Rio 2016 are so excited by their victories that they've taken to straddling the red dividers.
And no, the swimming pools haven't turned green (yet), so they're not simply trying to escape the murky waters.
You might excuse the world's best swimmers for sitting on the lanes. They're not at school, or at their local leisure centre.
But people can't really cope...
Even when it's Michael Phelps.
Just stop it.