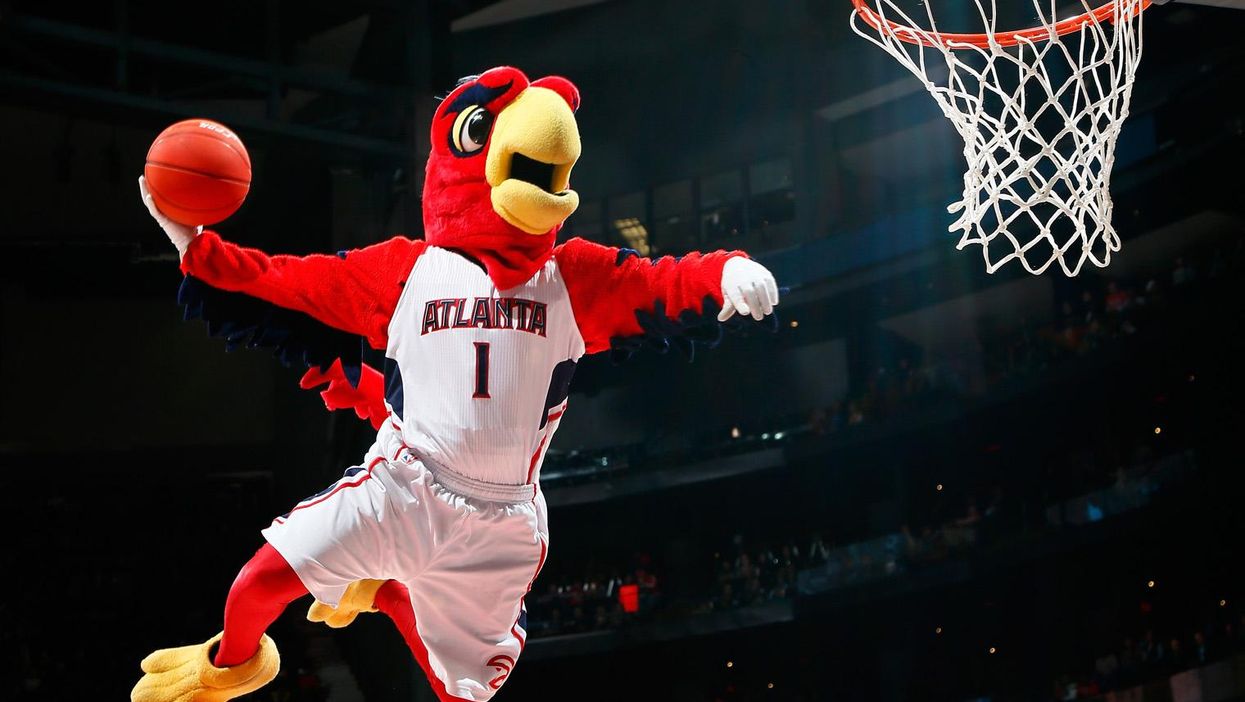 You'd be forgiven for not knowing that the NBA playoffs are currently going on. They are, there's your sports update.
The pertinent game was the Atlanta Hawks defeating the Boston Celtics 89-72 in the second game of the first round.
On a huge anniversary for the Celtics...
... they succumbed to trail 2-0 in the seven game series.
But that's not the news. The news is that the Atlanta mascot, Harry the Hawk, may have done himself a serious mischief with some seat acrobatics.
Eagle-eyed viewers may have seen the failed stunt during the live coverage of the game at the bottom of the screen.
Let's get a replay of that
And a close-up...
The Hawks took to Twitter for immediate reaction to their injured team member:
Sympathetic.