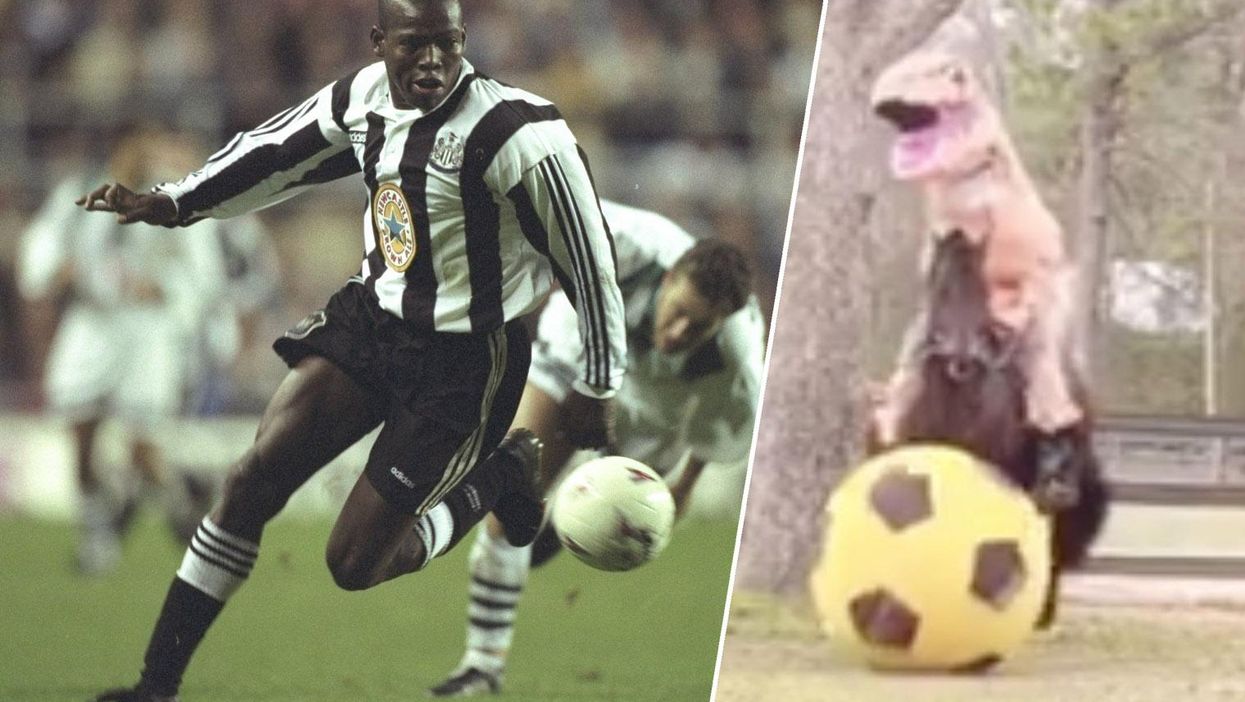 Tino Asprilla, former Newcastle United and Parma striker and Colombian international footballer, has claimed that it is he who is behind a viral video of a man in T-rex suit astride a footballing horse.
Yes, this is not some sort of algorithmically generated introduction. This is what is happening on the internet.
Faustino, who won 57 caps and scored 20 goals for his country, tweeted on Thursday:
However, the good folks at Bleacher Report have displayed some investigatory excellence and traced the origin of the video to Michael Gascon.
A champion horserider from Poplarville, Mississippi, Gascon won the 'Performance', 'Pleasure' and 'Fino' awards in the 'Three Year Old Gelding' class at National Championships in the US last year.
He's also got a fantastic sense of humour, much like Tino.