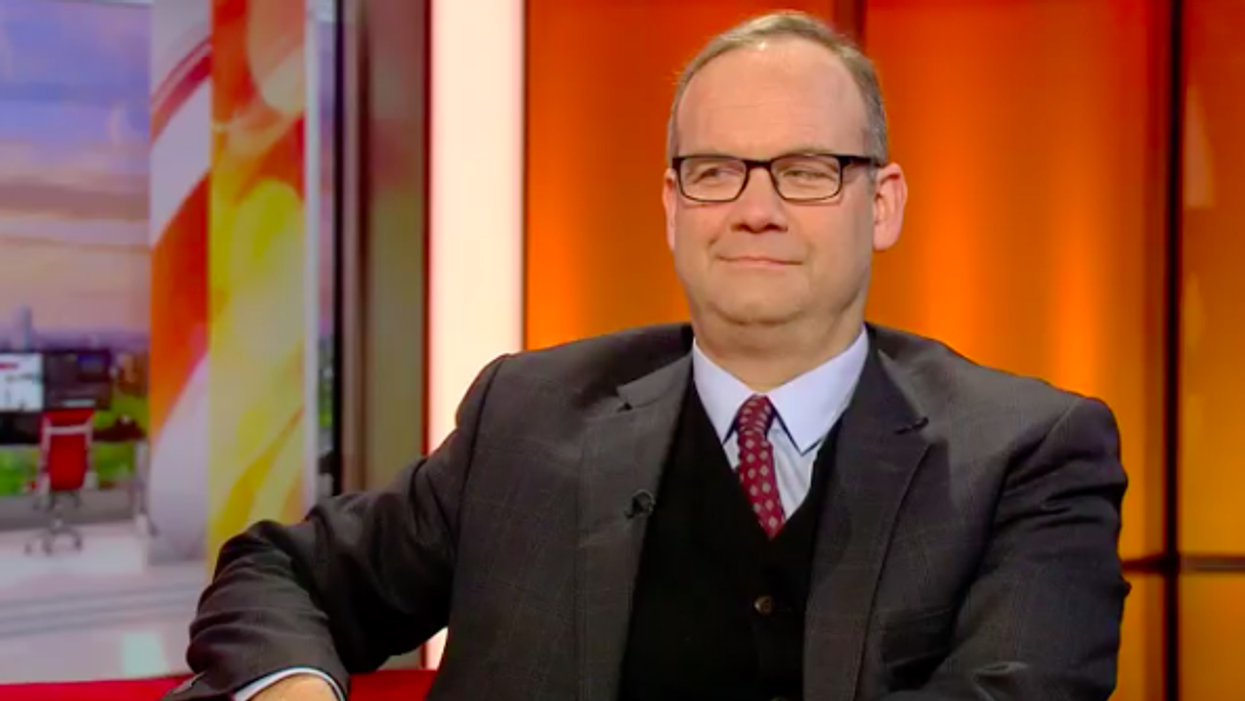 BBC/Screengrab
On Saturday, BBC Breakfast hosts Rachel Burden and John Kay had loving words for their guest Leslie Binns.
A former British serviceman Leslie Binns turned around to save a woman while she was on her track, but he's now attempting to scale the world's highest mountain - AGAIN, he's going back, and he joins us now in the studio ahead of his next mission.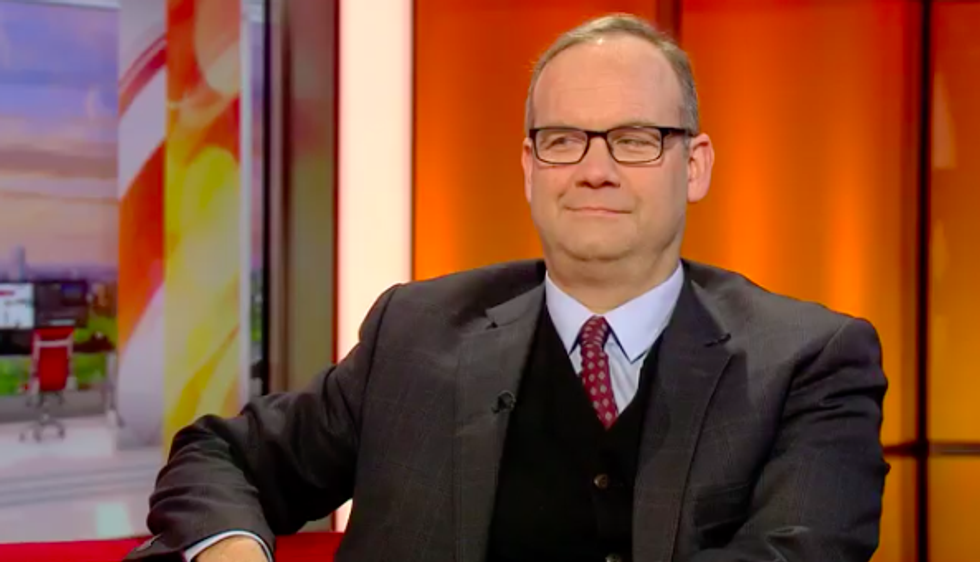 Picture: BBC/Screengrab
This man says:
I think you have the wrong guest sir.
It wasn't Binns, it was Dr Todd Landman, a professor of political science and pro-vice chancellor of the University of Nottingham.
Landman, an expert on American politics, responded:
I have many heroic stories to tell you, but not involving Everest.
Binns was in fact behind them, on screen, and not in the studio.
The BBC posted this mea culpa clip of the incident a few hours later.
When you have the wrong guest on @BBCBreakfast 😱 https://t.co/vDIqUc7H8x https://t.co/vDRxTqdgIO

— BBC News (UK) (@BBC News (UK)) 1483796721
As did the presenters.
OK, so no-one noticed that... We'll carry on. Wrong guest? Wrong story? Nah. The viewers won't guess. Aaaaagh. @BBCBreakfast @rachelburden

— Jon Kay (@Jon Kay) 1483779973
However, nothing tops other great BBC guests, such as Bounce.
Picture: BBC/Screengrab
And of course Guy Goma (which was 2006, 11 darn years ago).
Later Burden posted this to Twitter with the real Leslie Binns.
Let the real @BinnsLeslie stand up! @BBCBreakfast https://t.co/0FQcnU3ll8

— Rachel Burden (@Rachel Burden) 1483781386
HT Mashable