Mandy Stantic
We all want to just chill after a long day.
Even bears, apparently.
On a visit to the garbage jump earlier this month, Canadian nurse Mandy Stantic noticed a black bear kicking back in a very human way.
Picture: Mandy Stantic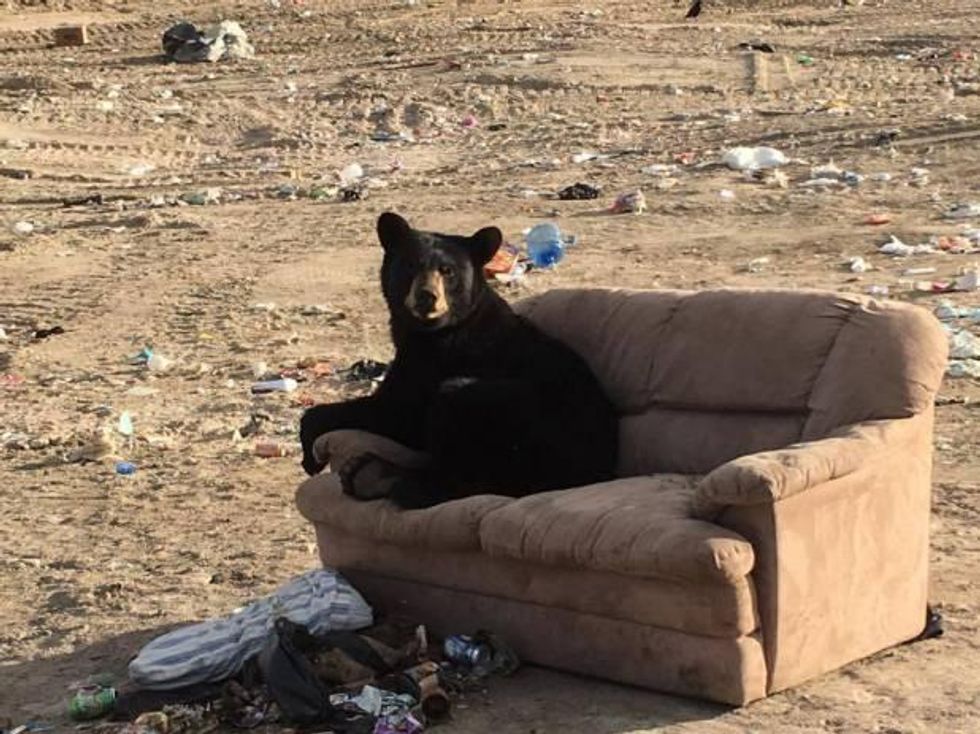 Picture: Mandy Stantic
Stantic told CBC:
You don't see that very often. He's just posing, like a person.

So it just looked like he was ready to have some popcorn and chill.

You don't see animals kind of imitating [humans] - sitting with their legs crossed, arms over the chair there. 
Though the snap doesn't need any deeper meaning - it's stirring enough as it is - it may be significant that one philosopher saw a societal truth reflected in the shot.
This bear comfortably watching other bears eat trash in a garbage dump is basically Twitter. https://t.co/ipKHY7cuhA

— Branelope Britstop 🏎️ 😾 (@Branelope Britstop 🏎️ 😾) 1506783010
Only the bear knew what message it was trying to convey, if any at all.
But one thing's for certain, we need to get this bear a Netflix account right now.
HT CBC