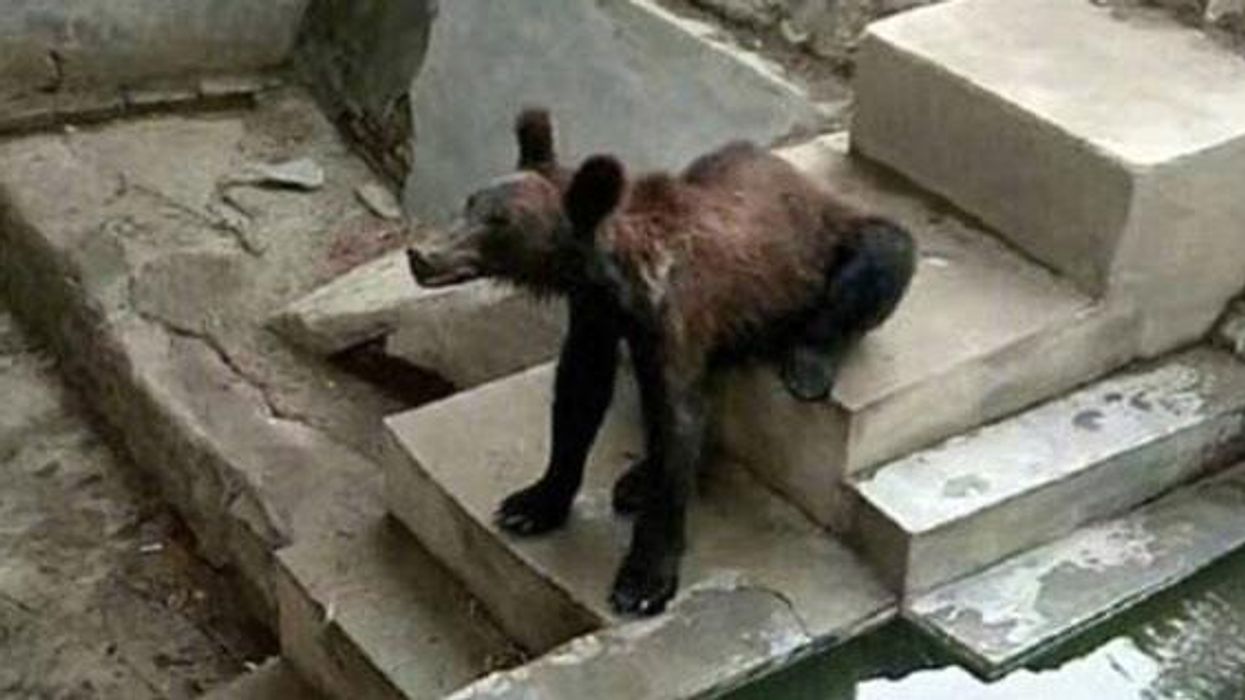 Weibo/Guangzhoudaily
A zoo in China has been forced to defend itself after pictures of an extremely thin bear in an enclosure were shared online.
The Xinxiang People's Park, located in central Henan province, wrote about the one-year-old animal on its Weibo microblog, according to the South China Morning Post (SCMP):
The brown bear is just one year old and is rapidly growing, not like an adult bear hoarding fat. It's bones are growing too quickly. The bear is currently in its shedding hair period, taking off its thick hair. 

In the hot summer, bears shed their hair making their mouths look more slender, making the small brown bear looking thin.
People online however, are not convinced.
Following release of the statement, one user wrote:
Shouldn't it eat more if it's in its growth period? It's already too skinny!
Another wrote:
They think people are idiots who can be fooled.
The average weight of an adult brown bear is 700 lbs, and they can eat as much as 90 lbs a day in the winter autumn period.
Founder of animal rights group Animal Asia, Jill Robinson, said the bear's health was a "cause for concern", and described its body as "skeletel."
This isn't the first time a Chinese zoo was singled out for the treatment of its animals. The Grandview Aquarium in Guangzhou was dubbed "one of the saddest zoos in the world" because, according to PETA "the animals there suffer from neglect, poor care, lack of stimulation, and lack of natural light."