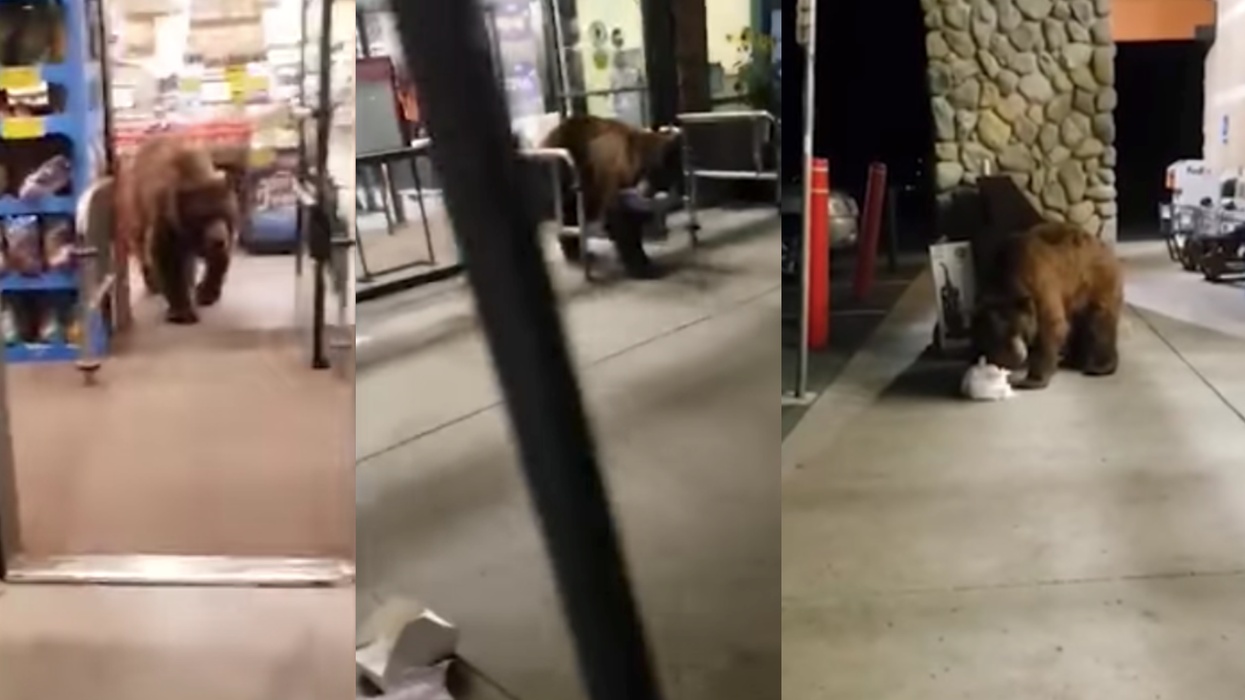 Adina Baidoo/Facebook
Amazing footage has been shared on social media of a bear literally wandering into a store and helping itself to a snack.
A video uploaded to Facebook earlier this week by Adina Baidoo, shows a large brown bear nonchalantly walking around near the entrance of a Safeway store in Kings Beach, California.
The bear can be seen looking around the front of the store before leaving through the exit but not before it grabs a packet of chips (crisps in the United States) and leaves without even paying for them.
The video does cut to the bear outside the store eating from a bag but it is not clear if it was the chips that it had stolen.
According to UPI, Baidoo said that she narrowly avoided walking in the creature and was only alerted by someone else letting out a high pitched scream.
She was quoted by KUTVas saying:
[It was] scary s***" but the coolest story I get to tell for always!
Thankfully, there were no reported injuries but it was certainly a hair raising experience for all involved. Thankfully, the animal only took the 'bear necessities' and didn't get too grizzly when in the store.