Ben Cawthra/LNP
Boris Johnson enjoys running, he does it a lot.
Even when he's away from home, at the Conservative Party conference in Manchester, he likes to run.
With his bodyguard in tow, and the editor of The Sun Tony Gallagher, Boris was photographed on Monday morning taking a turn around England's second city.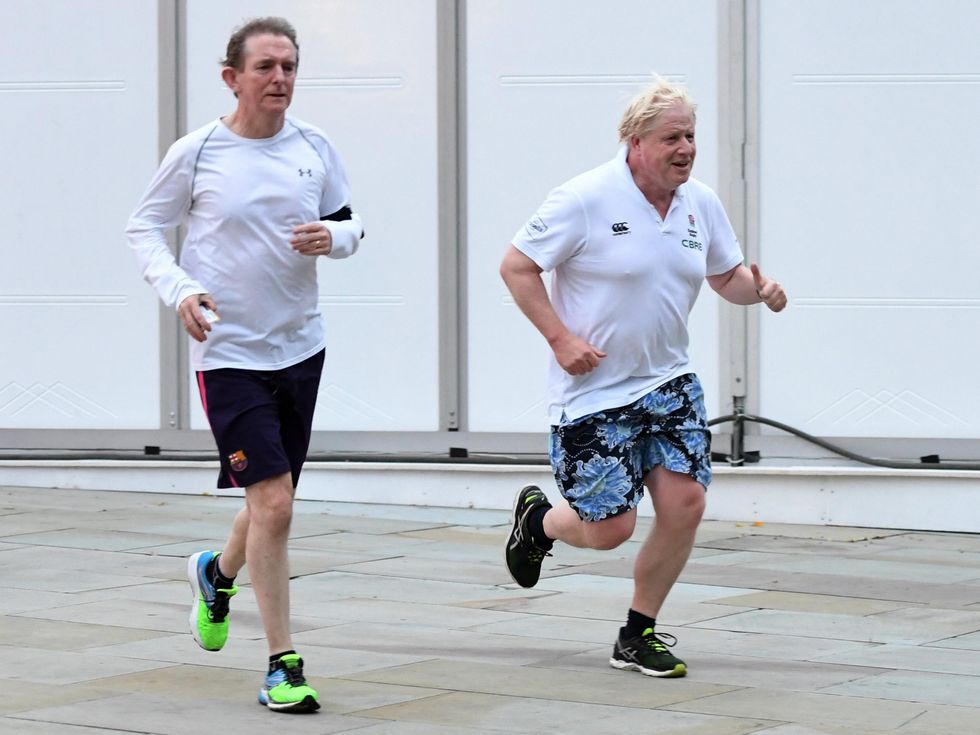 Picture: Facundo Arrizabalaga/EPA
Johnson appears to have broken ranks with May for a second time in a few short weeks over Brexit, this time in an article for The Sun in which Johnson set out his red lines.
It was not unforeseeable that Johnson would be seen with Gallagher, and prompt further rumours that he is either after Theresa May's job, or would like her to sack him so he can return to more lucrative endeavours.
However, attention was grabbed by one of Johnson's bodyguards, who took an unfortunate tumble on the run.
Picture: Ben Cawthra/LNP
According to the Mirror, the close protection officer was trying to avoid the photographers following Johnson when he tripped.
It is not believed that the officer was hurt, and witnesses claim Johnson did not notice the tumble.
HT Mirror