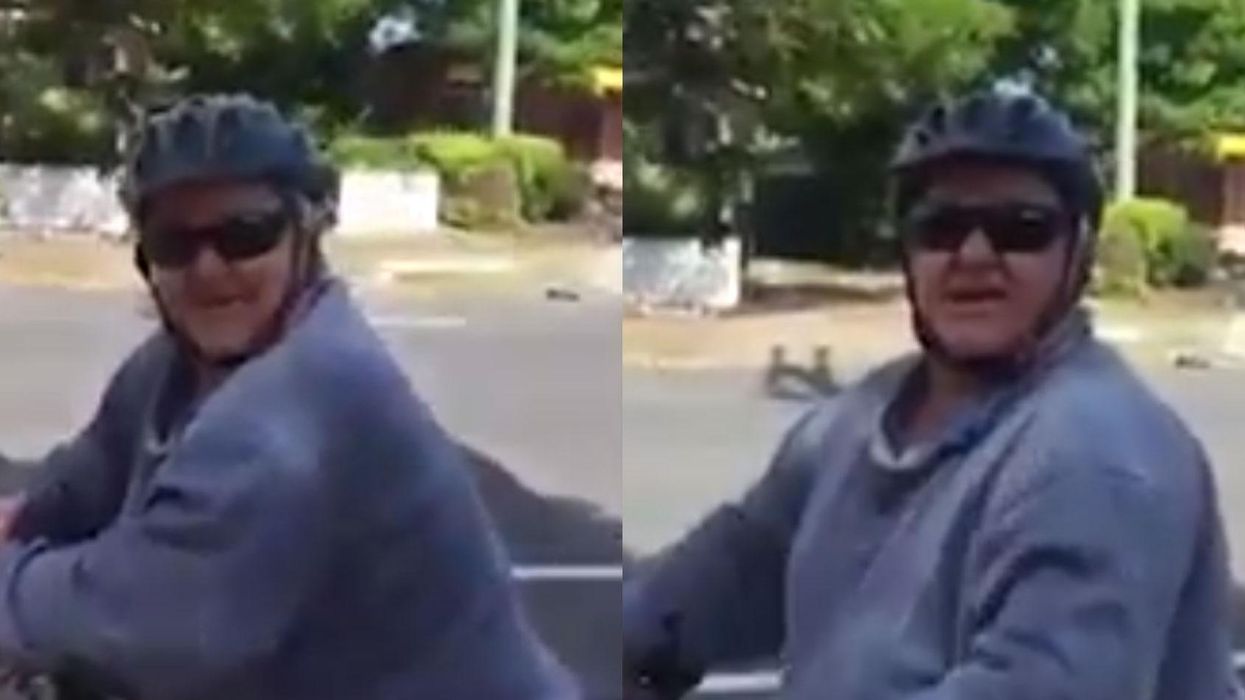 Facebook / Kallangur & Surrounding Neighbourhood Watch
The sexual harassment and assault allegations currently embroiling Hollywood often took years, even decades, to be brought to light.
But when this man catcalled a woman in suburban Kallangur, Australia, he was exposed the same day thanks to her filming the whole thing.
A woman was taking her daily morning walk when the man harassed her with comments about her body - but he didn't realise her smartphone camera was on.
In the footage, he says:
Nice set of boobs you've got.
The woman's husband posted the footage to the neighbourhood watch Facebook page later that day, along with an appeal for any other victims to go to the police.
Picture: Facebook / Kallangur & Surrounding Neighbourhood Watch 
After the man made the inappropriate comment, the woman told him she has just videoed what he said.
Either ignoring or not registering that comment, he said:
How are you? Good? Your husband's on the corner, isn't he?
She repeated:
I just videoed you saying that, d*ckhead.
Finally, the message sunk in. The man casually offered:
Oh, sorry.
Telling the man she would report him, the woman then walked off.
The woman, who wishes to remain anonymous. told the Daily Mail Australia that the incident was" frightening". She said:
I was shaking. I'm not a soft person.

I couldn't even speak properly. You could tell in my voice I was really nervous. I was frightened.
She continued:
He was so stupid he didn't realise I was videoing him.

It's worse that he's an older man and you think he'd know better.

You'd expect a 12-year-old child to say something silly like that. 
She reported the incident to police on Monday morning, according to the Daily Mail Australia.
HT Daily Mail