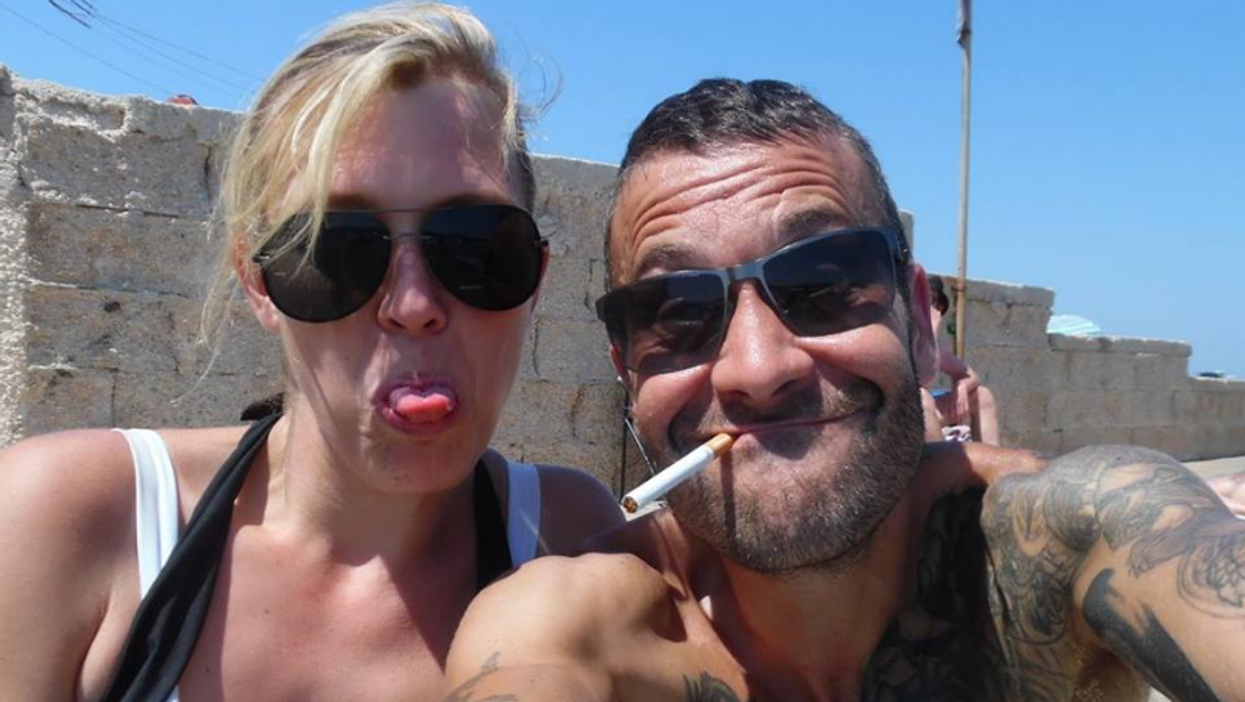 Facebook / Darren Stanway
Darren Stanway and his wife Nadia didn't have the best start to their marriage.
The couple were waiting at the airport to catch a flight to their honeymoon destination of Malta, but after a blazing, drunken row, Darren ended up being arrested by police.
The pair reportedly arrived at the airport too late to catch their flight, and shocked onlookers with their behaviour. According to the Daily Mail,Darren was arrested by officers, while Nadia was given a £90 fixed penalty.
Darren was fined £260 at Manchester Magistrates Court after admitting using threatening behaviour. He was asked by the judge what he would do differently next time, he replied:
No more wine for the wife.
He said he thought she had drunk one bottle of wine in the taxi to the airport, but she'd allegedly had three.
Darren, on the other hand, said he'd only had two pints and wasn't drunk.
Andrew O'Gara, the prosecutor in the court case, said:
All of the passengers boarded the plane and the doors closed and it departed but after that a drunk female came up to the desk telling her that she had been arguing with her husband and then saw the defendant acting in an aggressive manner.

The agent on the desk heard the defendant call his wife a "stupid b***" saying "It's all your fault'.

She heard him say "I was here at gate 48 and you put a tannoy call out for me to go there".

The defendant carried on swearing and being abusive and the pair of them left going towards the bar in the terminal.

The agent called the police as she was fearful that the behaviour would continue and officer was called to attend terminal 3 for a drunken disturbance by a newlywed couple.
More: This photographer has captured how people look after one, two and three glasses of wine