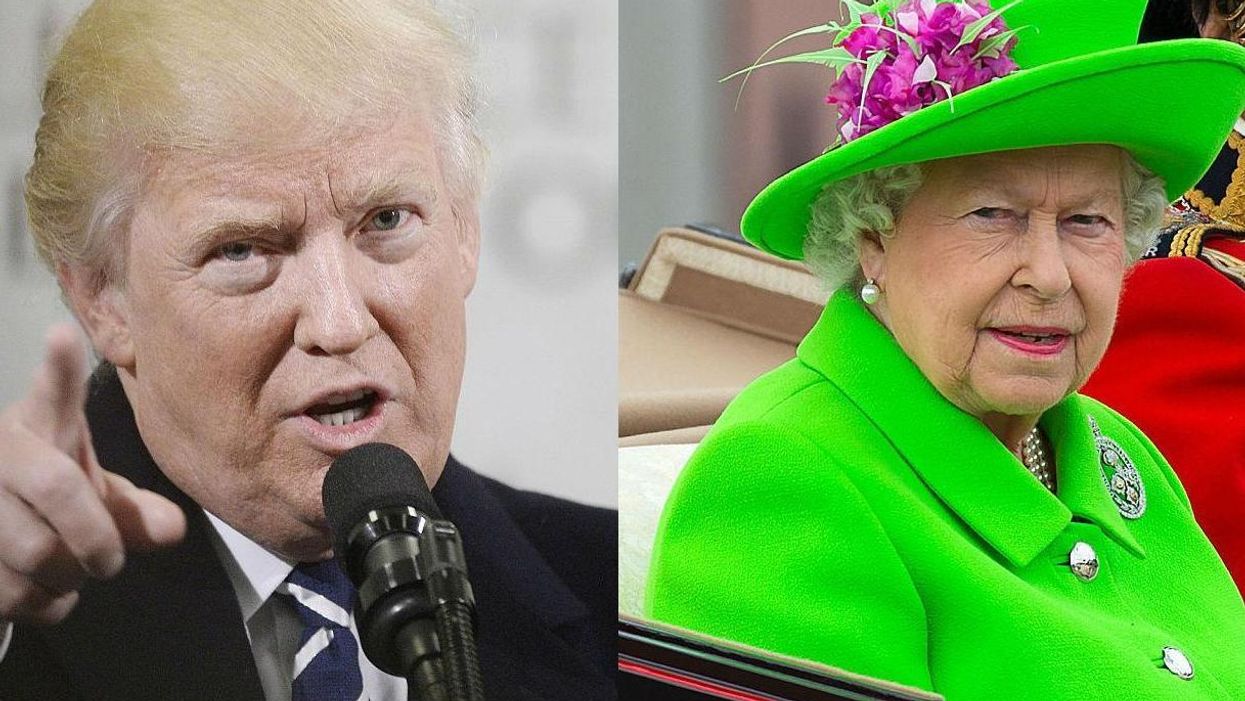 left: Olivier Doulier/Pool/Getty Images, right: Ben A. Pruchnie/Getty Images
During a press conference held on Friday the prime minister Theresa May said she was delighted that President Donald Trump had accepted the United Kingdom's invitation to make a state visit in 2017.
A state visit is a formal affair, involving pomp, ceremony, and most significantly, the head of state, Her Majesty Queen Elizabeth II is the one who officially receives the guest.
On Sunday, a petition to stop President Trump from being honoured with such a state visit was written by Graham Guest.
The reasons given were:
Donald Trump should be allowed to enter the UK in his capacity as head of the US Government, but he should not be invited to make an official State Visit because it would cause embarrassment to Her Majesty the Queen.
The description continued:
Donald Trump's well documented misogyny and vulgarity disqualifies him from being received by Her Majesty the Queen or the Prince of Wales. Therefore during the term of his presidency Donald Trump should not be invited to the United Kingdom for an official State Visit.
The threshold of 10,000 signatures was crossed promptly, meaning it will receive an official response from the government.
Then it surpassed 100,000 signatures meaning it will be considered for a debate in parliament.
Now it has more than 1 million.
It's already received a response: Downing Street has said it will not be withdrawing the invitation based on the petition.
So that's that then.
Petition signing is not enough.
Typing your name and pressing 'share' does not constitute protest.
Of course debate is great. Participation in your democracy is great, and petition is a historic form of non-violent protest.
It's also something that only takes a few clicks and makes people feel absolved of the need to participate any further.
Also in this specific instance, preventing Donald Trump from coming to the UK was already the subject of a petition, and debated for three hours in parliament.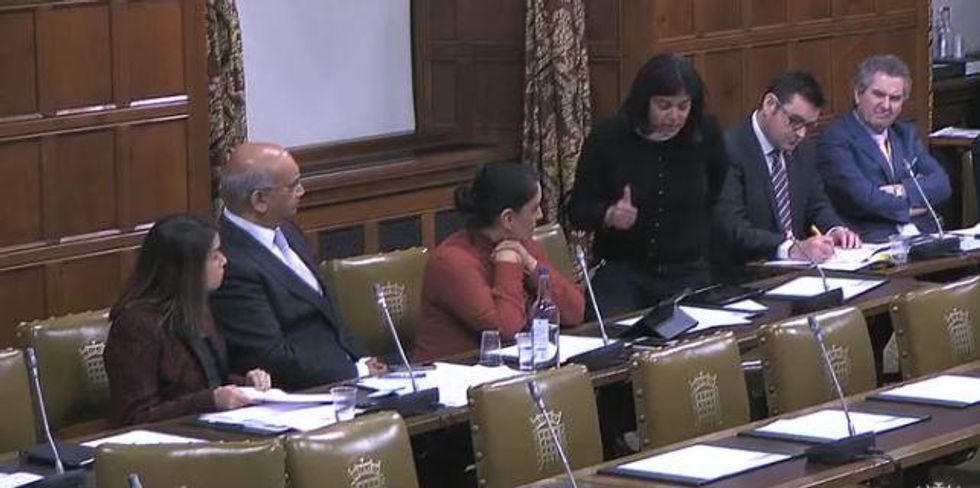 Westminster Hall debate, 18 June 2016.
The specific request to deny the president the kudos of a state visit is likely an attempt to seem moderate, by appearing to concede that Donald Trump cannot be banned, but the more conciliatory approach that he should not be offered the honour of meeting the monarch.
It also seems to be an attempt to build a coalition of monarchist traditionalists who are plain snobs with regards to the president, and the existing group who oppose his policies.
Furthermore neither the UK government or Parliament has the ability to decide in what capacity the head of another government is invited.
That would be like deciding to invite Francois Hollande in his capacity as Co-Prince of Andorra, not as President of the French Republic.
Donald Trump is head of state and head of government not because the UK says so, but because the American people and American law says so.
Asking the unelected monarch to refuse to meet the elected head of a sovereign nation, whose government her government recognises, borders on petulance.
Nevertheless, the reason for refusing to withdraw the invitation, given by an anonymous Downing Street source is equally daft.
Your Monday morning dose of ridiculous irony: DS source told BBC cancelling Trump's visit on back of petition would be a "populist gesture".

— Simon Baker (@Simon Baker) 1485772094