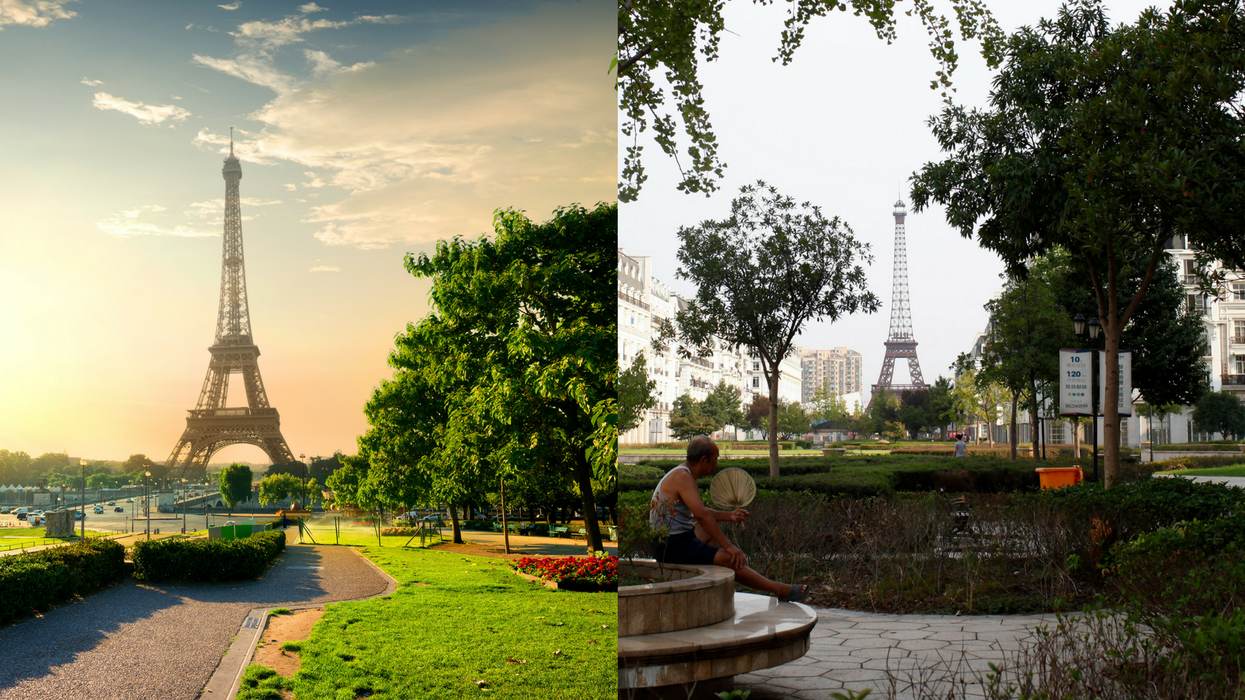 iStock/Aly Song/Reuters
It's an instantly recognisable landmark and one of the most visited in the world - the great sky piercing Eiffel Tower in Paris.
Countries all over the world replicate the 1,063 feet tall iron structure. There's a mini one in Paris, Texas, a cellular tower version in Russia and of course the famous one in Las Vegas at the Paris Casino.
China is particularly good at replicated famous landmarks. Remember London's Tower Bridge in the Chinese city Suzhou?
Picture:
Now, French photographer François Prost has produced a photography project comparing the real Eiffel Tower and other Parisian landmarks with their Chinese counterparts in Tianducheng.
Also known as Sky City, it was built in 2007 and it's rather breathtaking.
The resemblance is remarkable, can you spot the difference?
Next time you're in China, why not stop by 'Paris?'
You can find out more about the Prost's awesome project right here.
HT Design Taxi