Yesterday was the warmest March day for five years, so it's no surprise that people are starting to get their hopes up for a decent British summer.
The most hopeful among us are perhaps the UK supermarket chains, who are planning on cashing in on more than just barbecues and brollies this summer. Their latest money making venture are budget hot tubs.
Tesco are selling a four-person hot tub for £350.00 featuring headrests, a floating chemical dispenser and an electronic hard water system to stop chemical calcium build-up.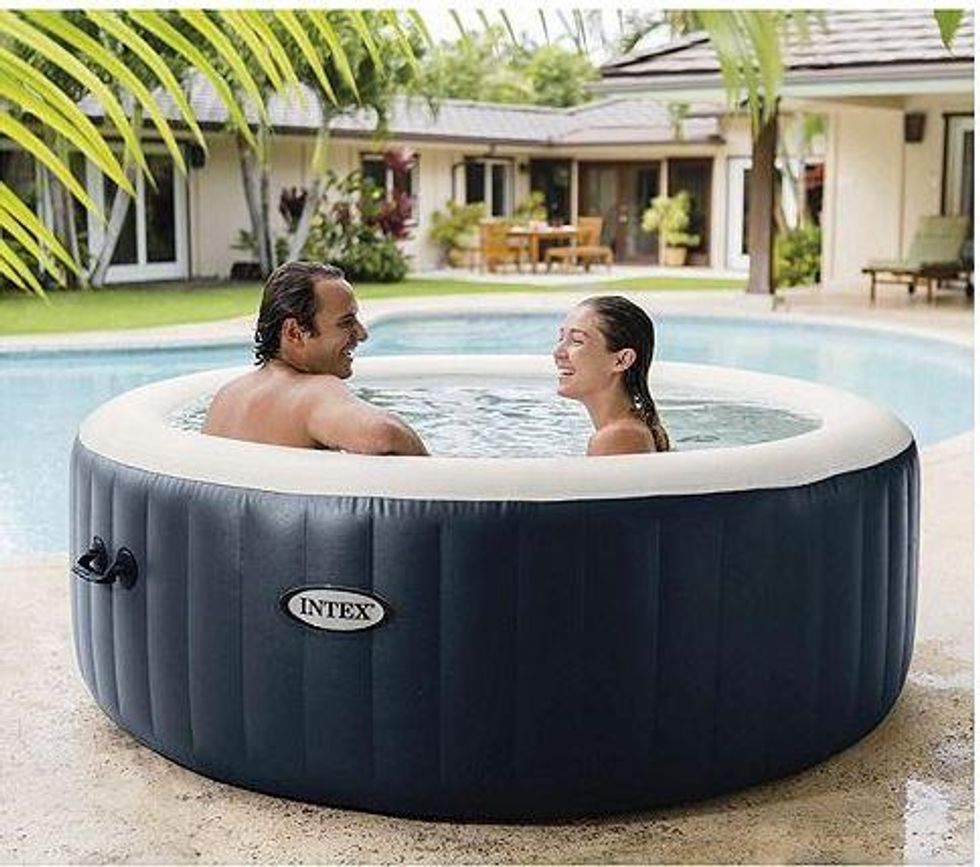 Picture: Tesco
Aldi meanwhile are offering a budget hot tub for £399 which comes equipped with air jets and a heater.
Hot tubs usually retail for about ten times that price.
Understandably, lots of people are excited about it.
Let's just hope we get more than 3 days this summer that you can use it.