This was the week that Hulk Hogan was fired by WWE after tapes from 2007 surfaced in which he repeatedly use the n-word as part of a series of 'racist rants'.
Several days later, and Hogan - real name Terry Gene Bollea - urgently, desperately, needs to get a grip on his official Twitter account, which already has a very chequered history.
Despite repeatedly falling for the 'fake RT' trick in the past, Hulk's Twitter account has been retweeting people's supposedly heartfelt messages backing him as not a racist.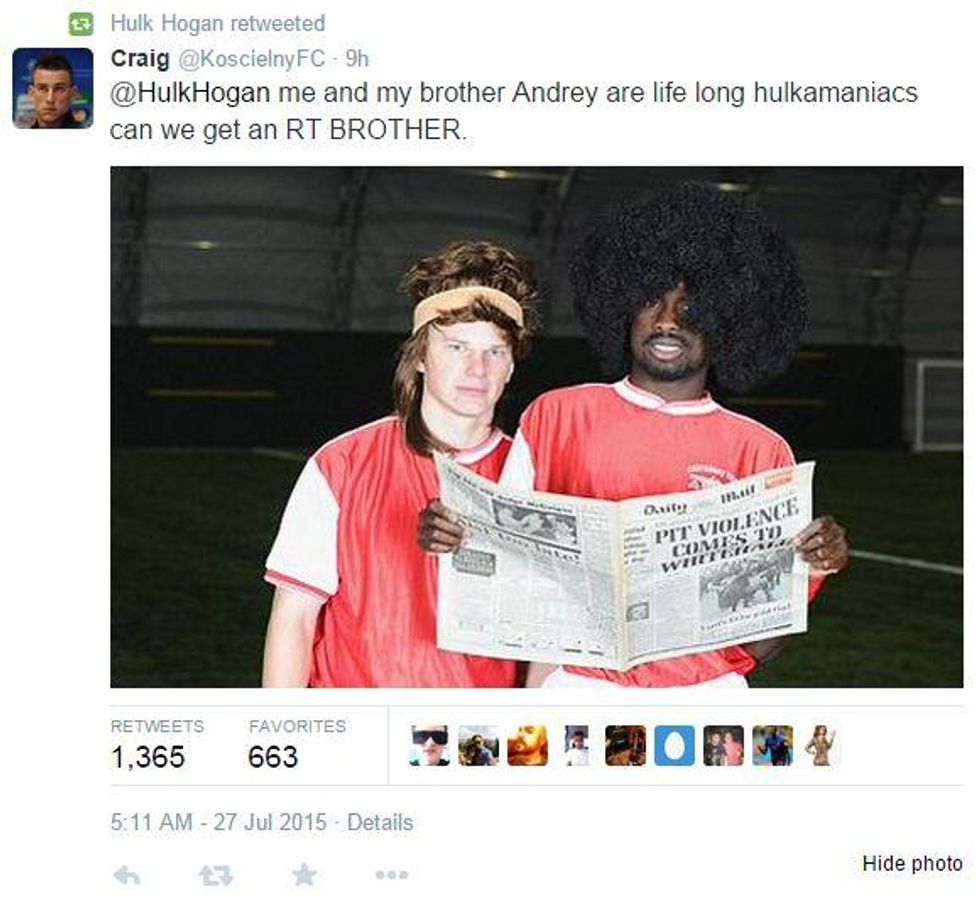 And finally, our personal favourite:
Just for the uninitiated, in order (from left to right where applicable), the people tweeted at Hulk were: Romelu Lukaku, Cheikhou Kouyate, Martin Keown, Mathieu Flamini, Danny Welbeck, Jack Wilshere, Andrey Arshavin, Emmanuel Eboue, Kolo Toure, Drake (!) and Rio Ferdinand.
More: Hulk Hogan needs to get a grip on his Twitter account, part III