ODD ANDERSEN/AFP/Getty Images
Canada's prime minister Justin Trudeau met for serious, serious, grown up talks on Thursday with Germany's chancellor Angela Merkel.
It was about trade, or war, or peace, or something.
They had a candlelit dinner!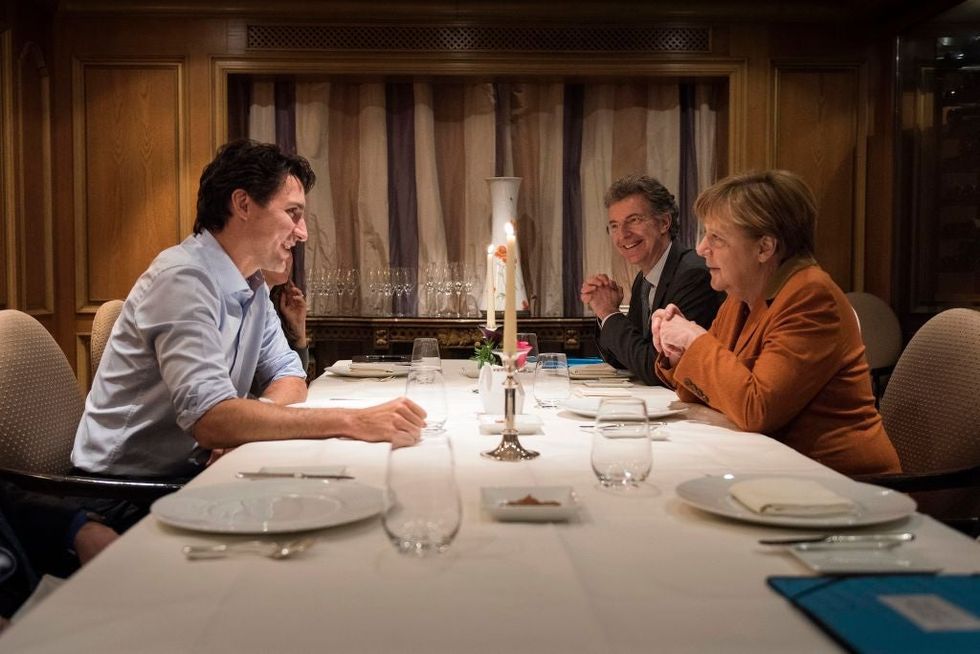 Some might suggest Trudeau's team are just doing this for the memes now.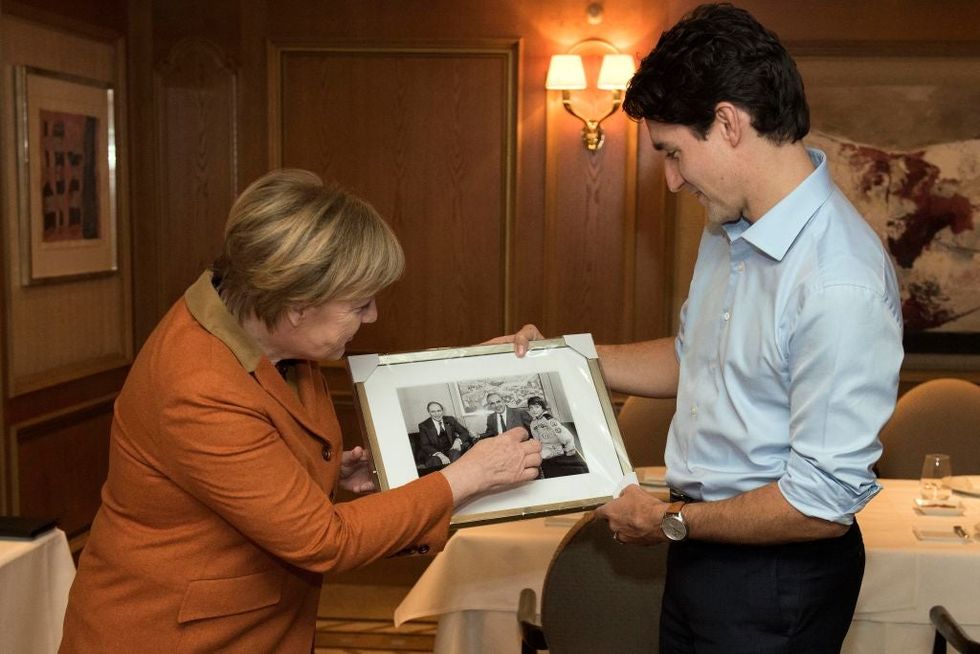 Merkel presents Trudeau with a photo of him as a boy visiting Germany, alongside his father the then prime minister Pierre Trudeau.
If so, well played Canada.
Picture: ODD ANDERSEN/AFP/Getty Images
Well played.
The crack political writing squad at indy100 weren't the only ones to notice the love in.
Never thought I'd be jealous of Angela Merkel but here we go... candlelight dinner with Justin Trudeau. Is… https://t.co/uNpbP0AKVA

— Aaron Idstein (@Aaron Idstein) 1487333267
Trudeau's visit to Germany followed a speech at the plenary session of the European Parliament in Strasbourg, France.
The prime minister spoke following the passage of trade agreement with the EU, Ceta, which was approved by the parliament on Wednesday, and has been in the making for eight years.
But for now, some suggestive photos of Germany's most successful post-war politician are what we want.
The other world leaders, are probably hurt by the news.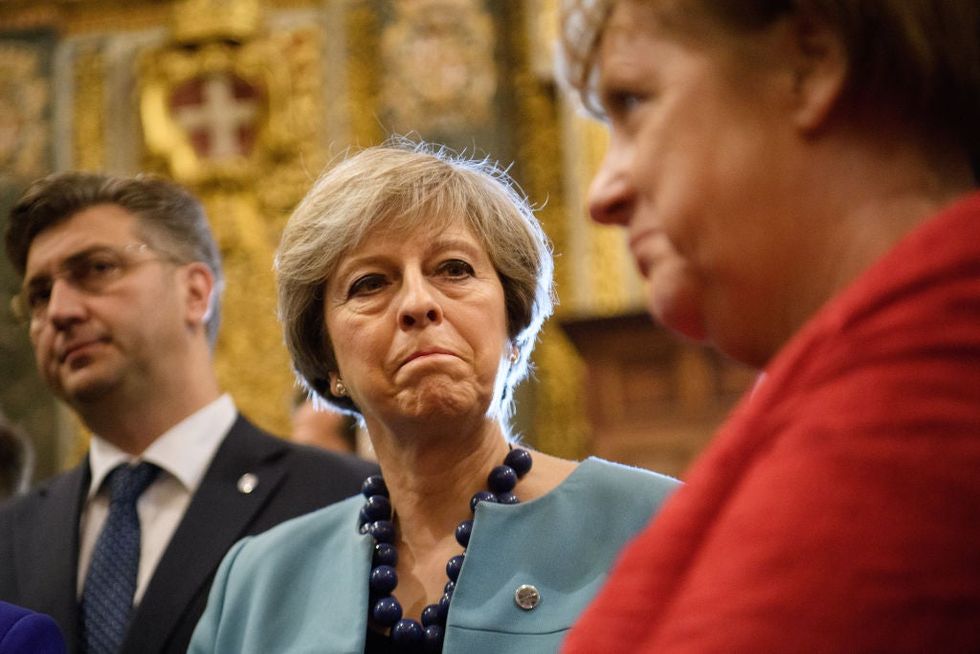 British prime minister Theresa May holds it together in Malta on 3 Feb, as chancellor Merkel tells her there's 'someone else'. (Picture: Leon Neal/Getty Images)
David, you're just yesterday's news now.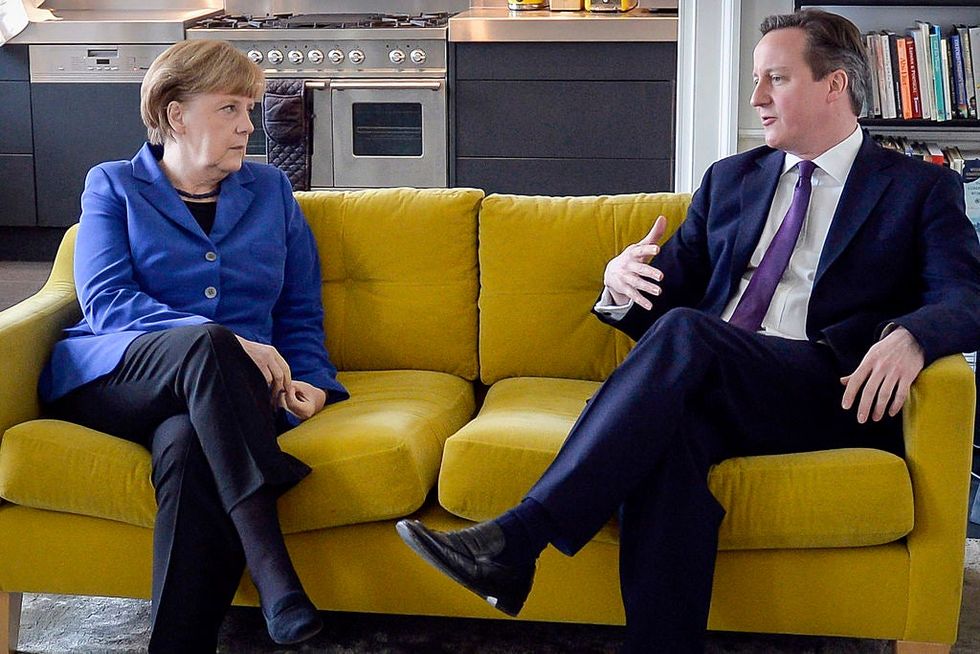 Time for 'the talk' 
Even Handsome Barack.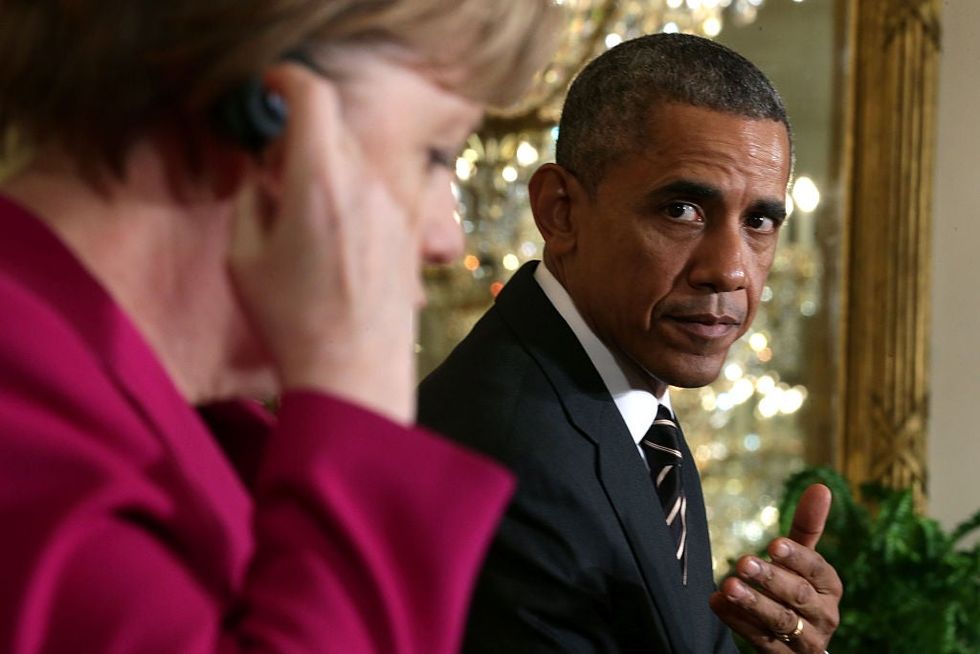 How could she?
We know how.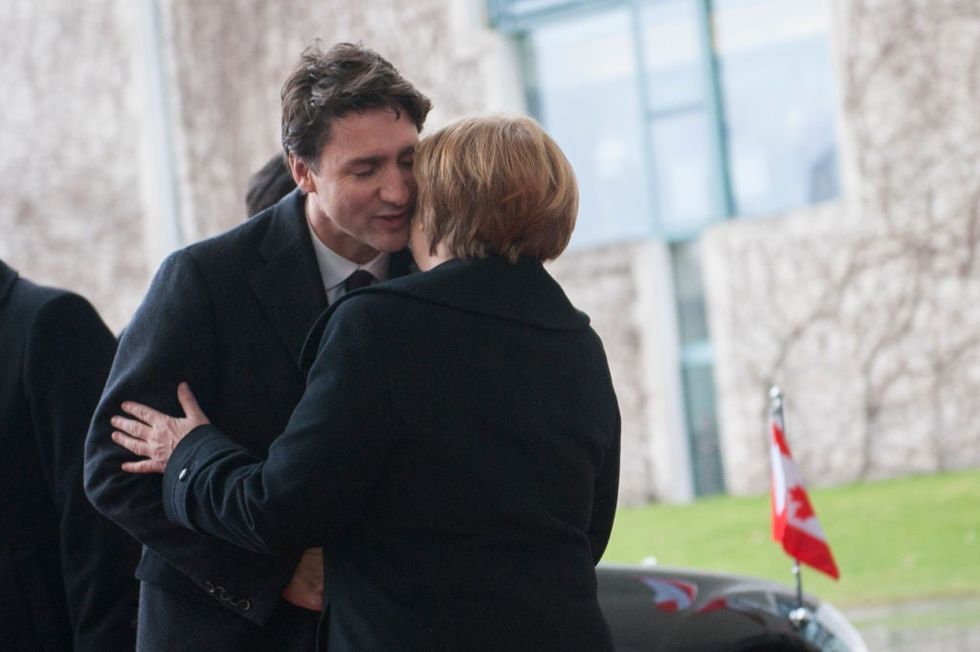 Picture: Steffi Loos/Getty Images
HT Telegraph