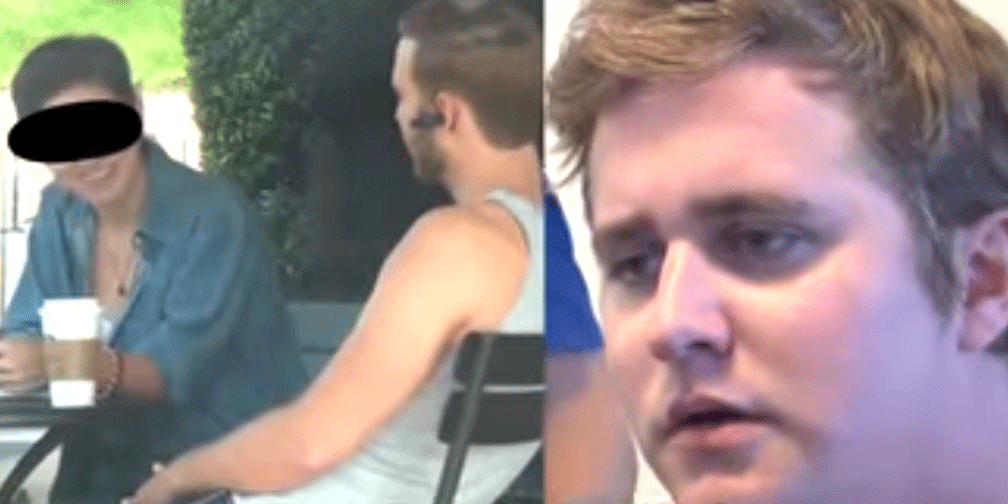 YouTube / To Catch a Cheater
What are the signs of a cheater? Suspicious outings, secretive texting and, er, feminism... apparently.
At least according to this guy.
He appeared on YouTube channel To Catch a Cheater to ensnare his girlfriend after becoming suspicious when she allegedly stopped participating in the bedroom, shaved her hair and "started to do all this feminist shit".
The crew sent a hired actor to spark up conversation with said girlfriend - and, as the pair become increasingly flirtatious, he can only watch on.
At one point the actor flexes his muscles in a move that somehow didn't come across as lame.
The girlfriend giggled and said: "Well I like the guy that's really forward. You're aggressive? You know what you want? I like that."
When the pair exchanged numbers, the boyfriend broke down.
He said:
She's turned into a totally different person man. She shouldn't let him sit down, like, f*cking talking like that.
The clip ends when the man becomes so upset he asks the crew to stop filming him.
These are strange times we live in.