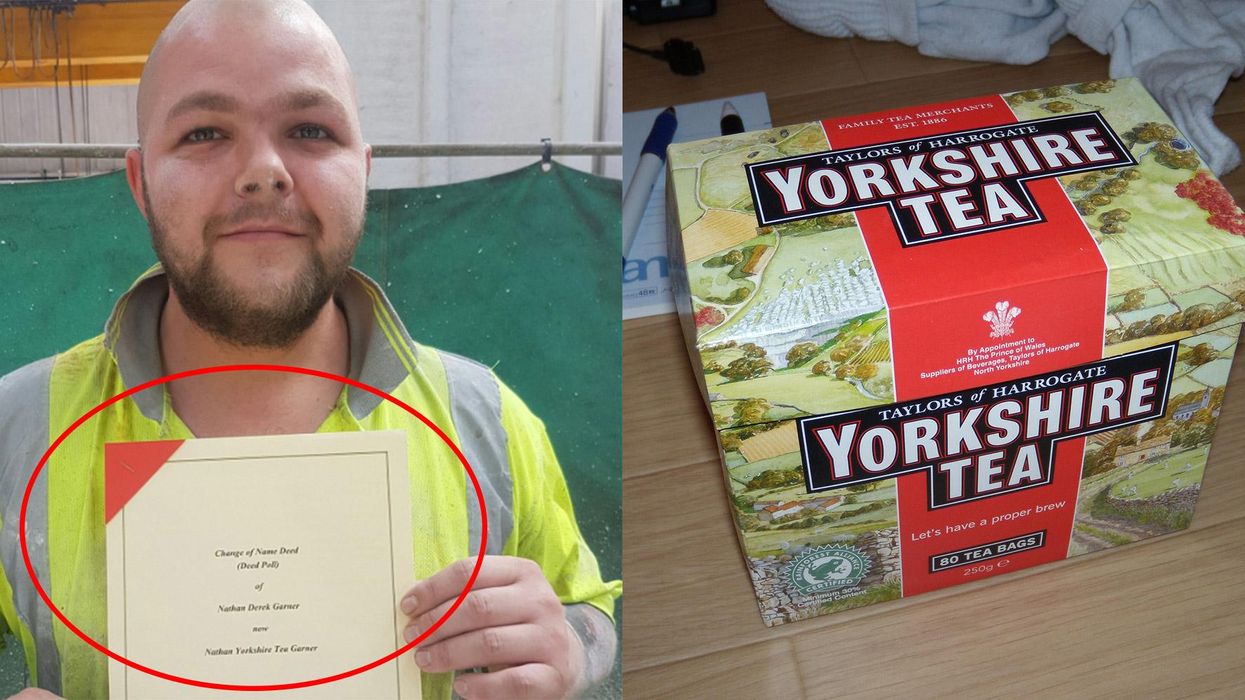 Twitter / @ChilternGRC; Flickr / Joe Allen
We all have passions in life.
But there aren't many of us named 'Baking', 'Golfing On A Sunday' or 'Scrolling Through Facebook Forever'.
Time to meet Nathan Yorkshire Tea Garner.
The 31-year-old drinks at least 15 cups of Yorkshire Tea a day.
In August, the Sheffield man made an even bigger declaration of love by changing his name by deed poll.
Speaking to the Daily Express, Garnersaid:
I was at work one day and my mate Billy said, 'chuffin' hell, you drink so much of the stuff you should change your name to Yorkshire Tea'.

I thought it was a great idea so at lunch I got out my phone and went onto the website and got rid of Derek. 
His employers were rightly proud and posted proof to Twitter.
1of our GRC team has changed his name from Nathan Garner to Nathan Yorkshire Tea Garner you dont have to be mad to… https://t.co/0kbexBLTbi

— Chiltern GRC (@Chiltern GRC) 1503572185
Laura Burton, senior brand manager at Yorkshire Tea, told MUNCHIES that they were "beyond flattered by his overwhelming love for a proper brew".
She said:
We can't wait to welcome him up to our Harrogate HQ for a tasting and to meet the team.