Next up in "wild accusations that have been plucked out of the air and have no basis or foundation in actual facts" news, we have a right-wing pastor from Indiana who claims that Melania Trump had the White House exorcised before she moved in.
Yes, really.
Paul Begley, from West Lafayette in Indiana, is the host of his own weekly radio show Coming Apocalypse, where he dissects the news of the day through the lens of a right-wing white male Christian fundamentalist, and it's pretty much exactly what you'd expect.
One of the things he believes is that the apocalypse is going to be brought about by a mysterious 'Planet X', which will arrive in our solar system this year, bringing about the rapture. So, you know, there's that.
Anyway, Begley recently appeared on Sheila Zilinksy's Weekend Vigilante podcast and claimed that the First Lady, who identifies as Catholic, asked President Trump to order an exorcism of the White House because both the Obamas and the Clintons allegedly kept "demonic" and "Haitian" artefacts.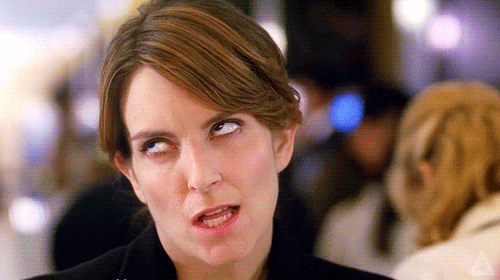 Begley made the wild and completely unproven claim while talking about the president's prayer habits, saying that he's been influenced by his wife:
It might have started with the First Lady and that five hours when the Obamas and the Trumps went down to the Capital, and Trump was being sworn in as the 45th president of the United States.

Melania Trump said to her husband, 'I'm not going into that White House unless it has been completely exorcised.

Apparently, over the eight years that Obama was there, and maybe even some of the presidents before him, there was all kinds of idol gods and images and all kinds of artefacts in there that were demonic. 

Even some of the stuff was left over from the Clinton era because they were really tied in with the Haitians. They spent their honeymoon with a witchdoctor, who does that?

But Melania said, 'You've got to get al that out there and send in some preachers and priests, anyone, and cleanse the White House or I will not spend one night in there.' And he did.

During that five hours when they were ripping out carpets and changing drapes, there were people in there packing up every idol – the only thing left was one cross on one wall. They had people in there anointing it with oil and praying everywhere.
According to a story on Catholic Online in 2016, exorcisms in the US are on the rise and that the number of trained professionals capable of performing such a feat has gone up from 12 to 50.
But the same article also says:
Demonic possession is real and there are countless documented cases.
Melania is actually the first Catholic First Lady since Jackie Kennedy, according to CNN, after confirming her faith when she met with the Pope at the Vatican last year.
For the record, Melania didn't actually move into the White House until June, several months after her husband Donald.
Either way, there's absolutely no evidence to suggest that Melania did, in fact, demand an exorcism of the White House before moving in.
indy100 has reached out to Begley for comment.