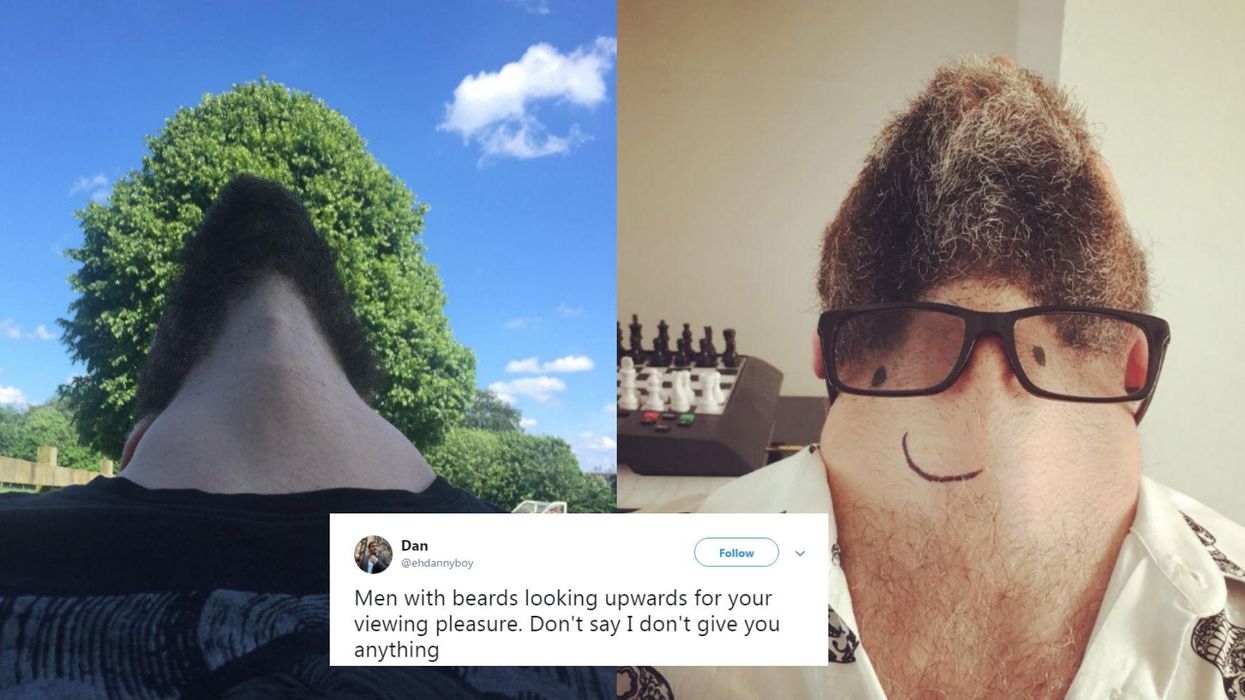 The internet has a strange way of offering up things you never knew you needed.
From soothing ASMR videos to obscure, meme-driven storybooks, social media truly is a haven of unexpected gold.
Take this Twitter thread, for example, which features a series of men with extremely impressive beards photographed from below. The effects are mesmerising, transforming seemingly ordinary beards into individual objects worthy of being observed or, in some cases, doodled on with makeshift faces.
The initial post came from Twitter user @ehdannyboy, who captioned his post: "Don't say I don't give you anything."
His post quickly racked up tens of thousands of likes and retweets, prompting viewer responses - some of which went a step further and incorporated foliage, glasses and other accessories.