MoveHub
Thinking of moving abroad? Better check this out first.
MoveHub, a company dedicated to helping people move abroad, has calculated how expensive it is to live in countries across the world.
The assessment – which places countries on an index – was based on daily living costs, such as groceries, transport, basic utilities and restaurants.
Happily, you won't spot the UK in the top 10 most expensive countries. But don't get too excited: the UK has become more expensive in 2018, climbing from 29th place to 24th place.
Europe dominated the most expensive list with Switzerland, Iceland, Norway and Denmark all in the top 10. But it's tax haven Bermuda that tops the list as the most expensive country to live in for the 2nd year in a row. Ouch.
Top 10 cheapest countries to live in
Pakistan, 25.08
Egypt, 25.69
Ukraine, 25.98
India, 26.88
Tunisia, 27.67
Kosovo, 29.44
Georgia, 29.66
Azerbaijan, 30.62
Bangladesh, 31.99
Algeria, 32.13
Top 10 most expensive countries to live in
Bermuda, 144.88
Switzerland, 131.39
Iceland, 123.96
Norway, 113.07
Bahamas, 100.68
Luxembourg, 95.56
Denmark, 93.03
Singapore, 91.04
Japan, 86.58
Israel, 86.53
Here are how living costs look across the world.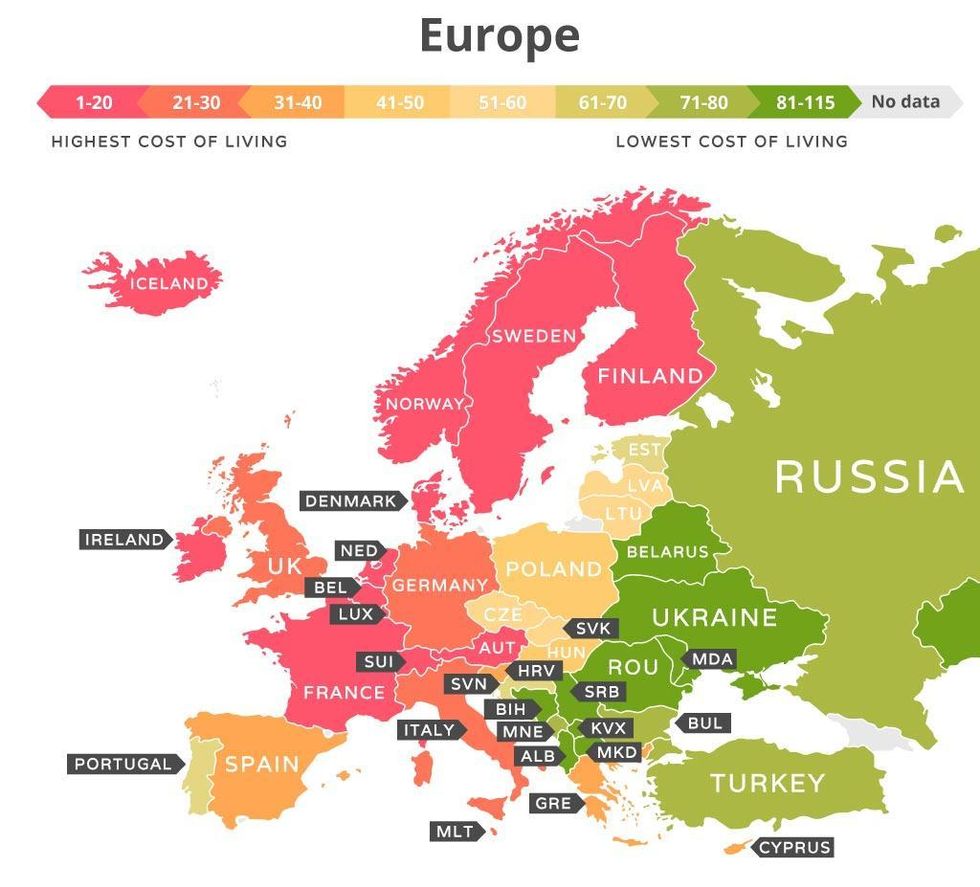 Picture: MoveHub
Picture: MoveHub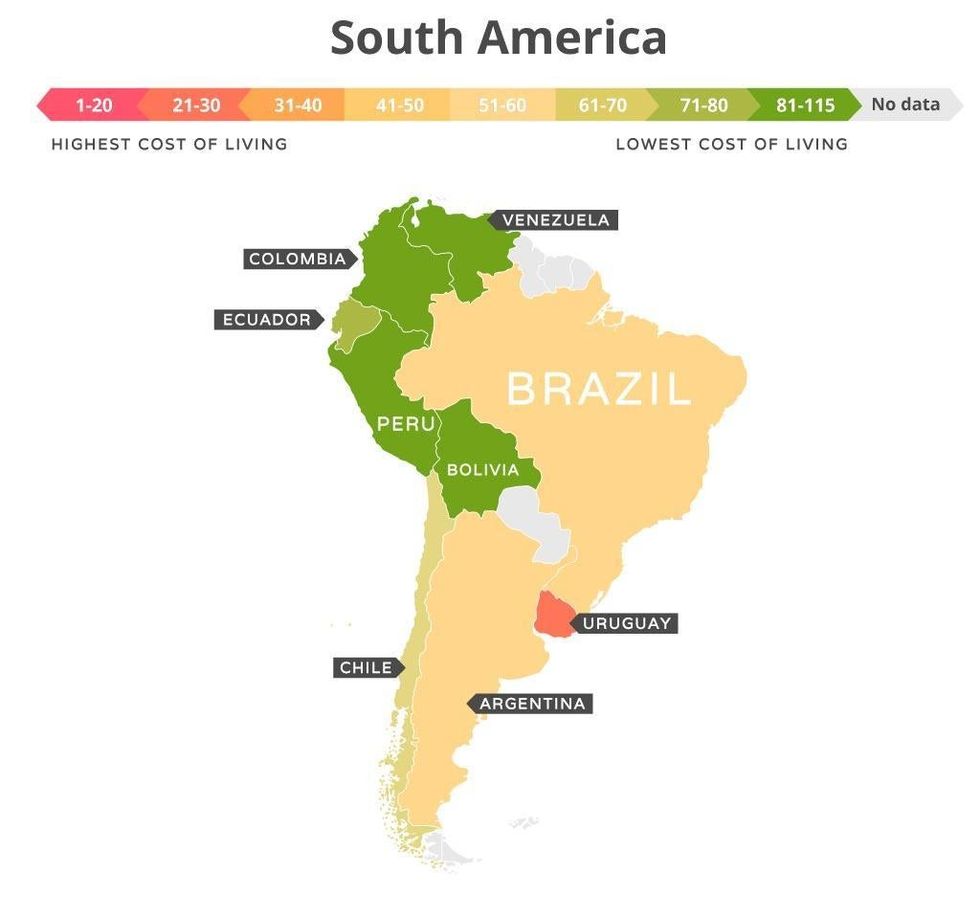 Picture: MoveHub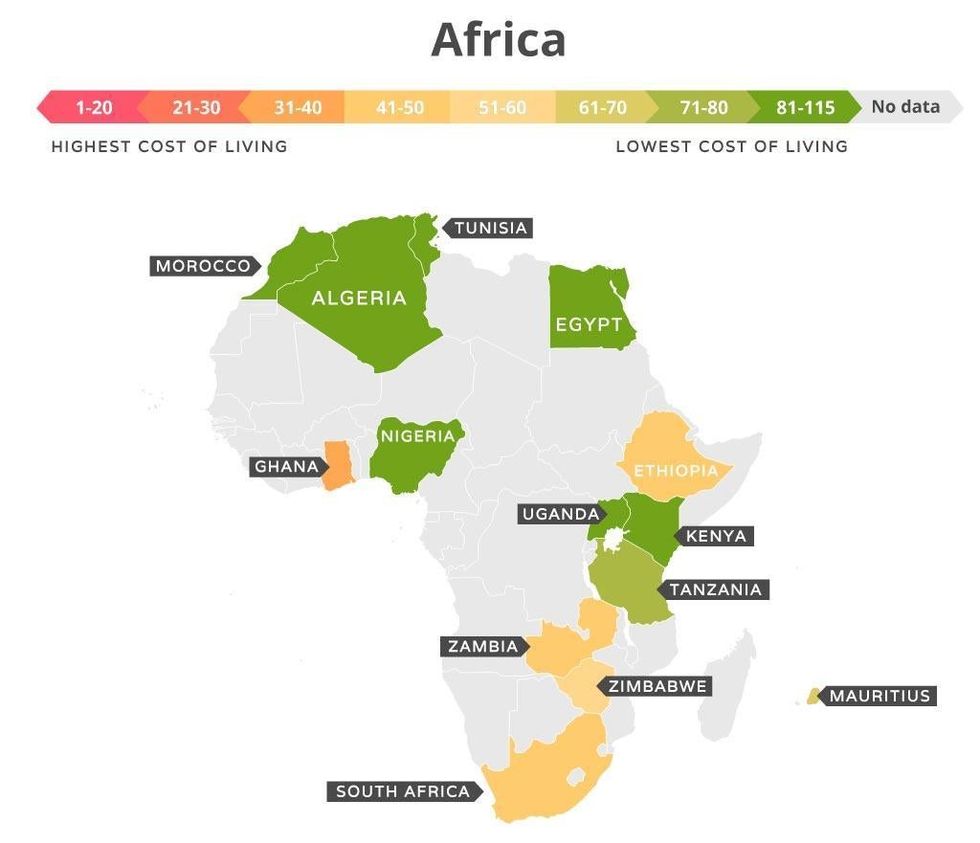 Picture: MoveHub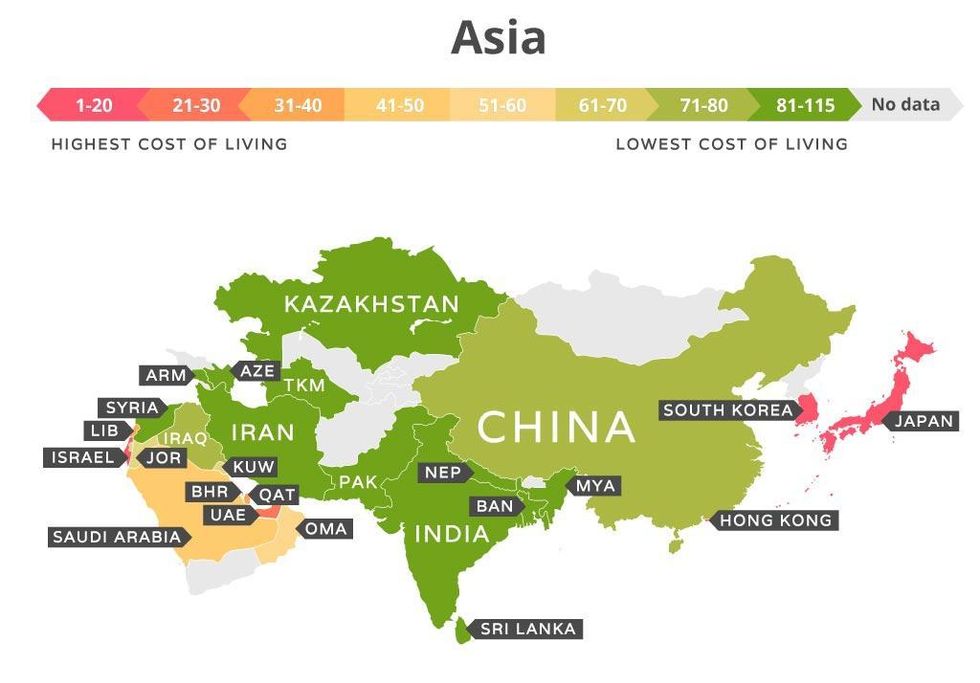 Picture: MoveHub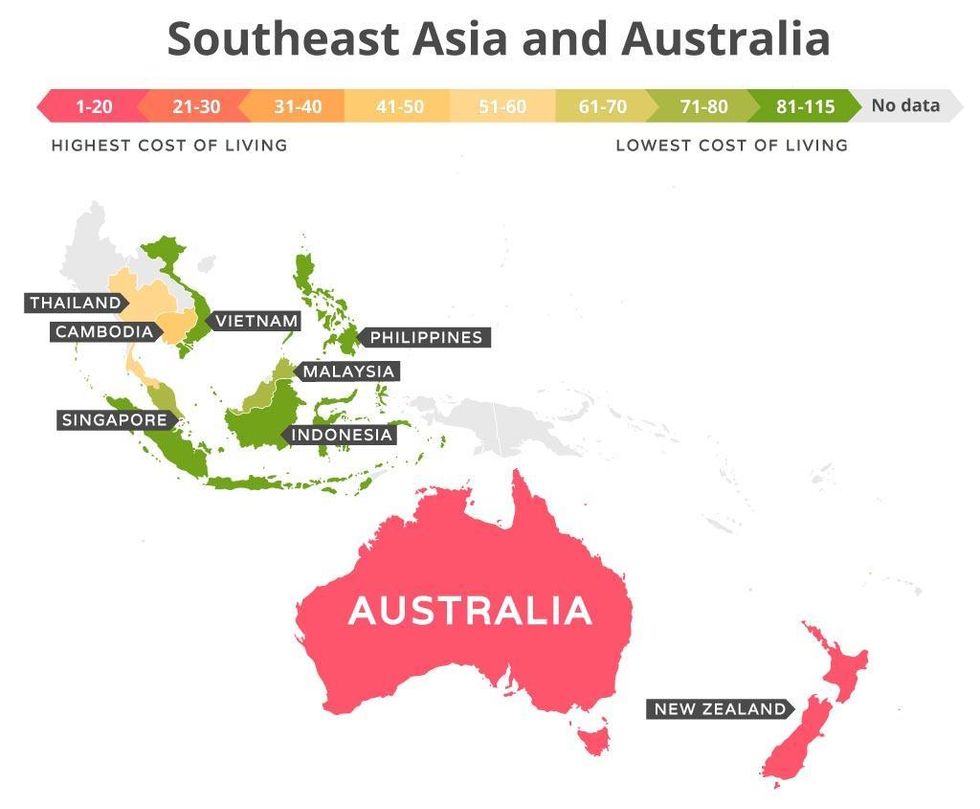 Picture: MoveHub