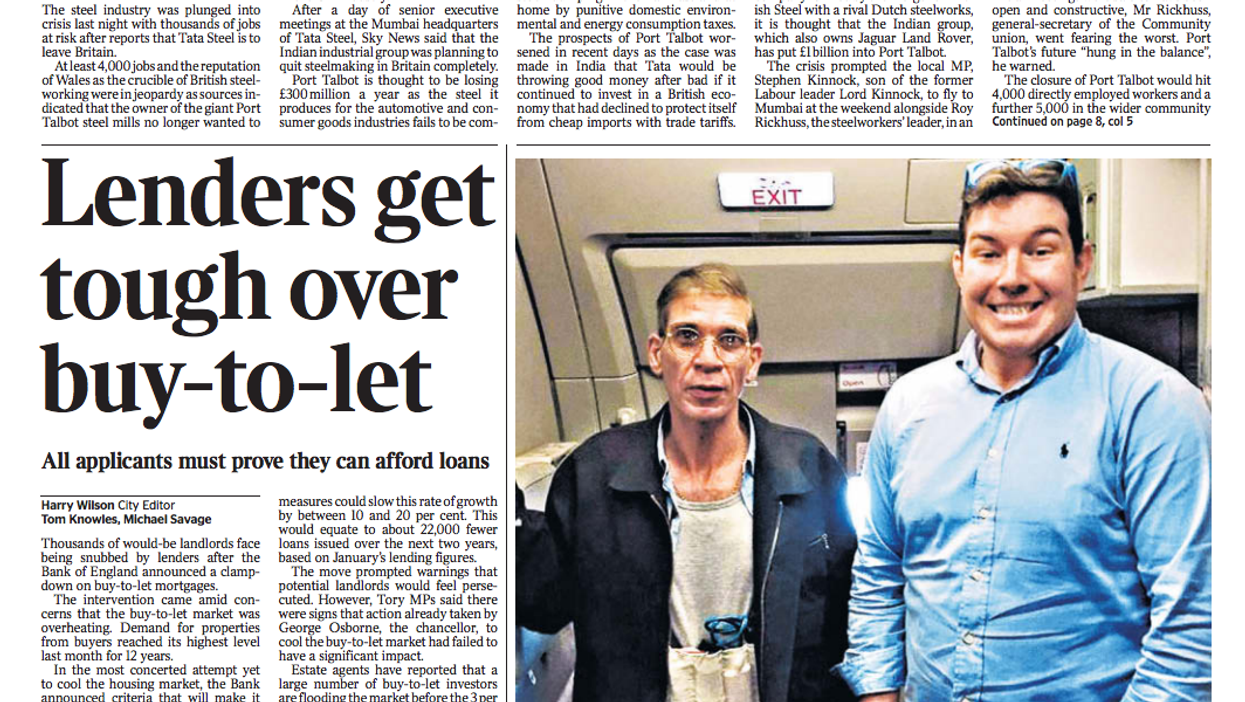 You are stuck on the tarmac in a plane with a man claiming to be wearing a suicide belt filled with explosives. What do you do?
Well, you get your picture taken with him.
That's exactly what 26-year-old Briton Ben Innes did on Tuesday, as he was one of the last people being held hostage by EgyptAir hijacker Seif el-Din Mustafa.
Wednesday morning's papers jumped straight in on the action.
The Times has his 'selfie' on the front page...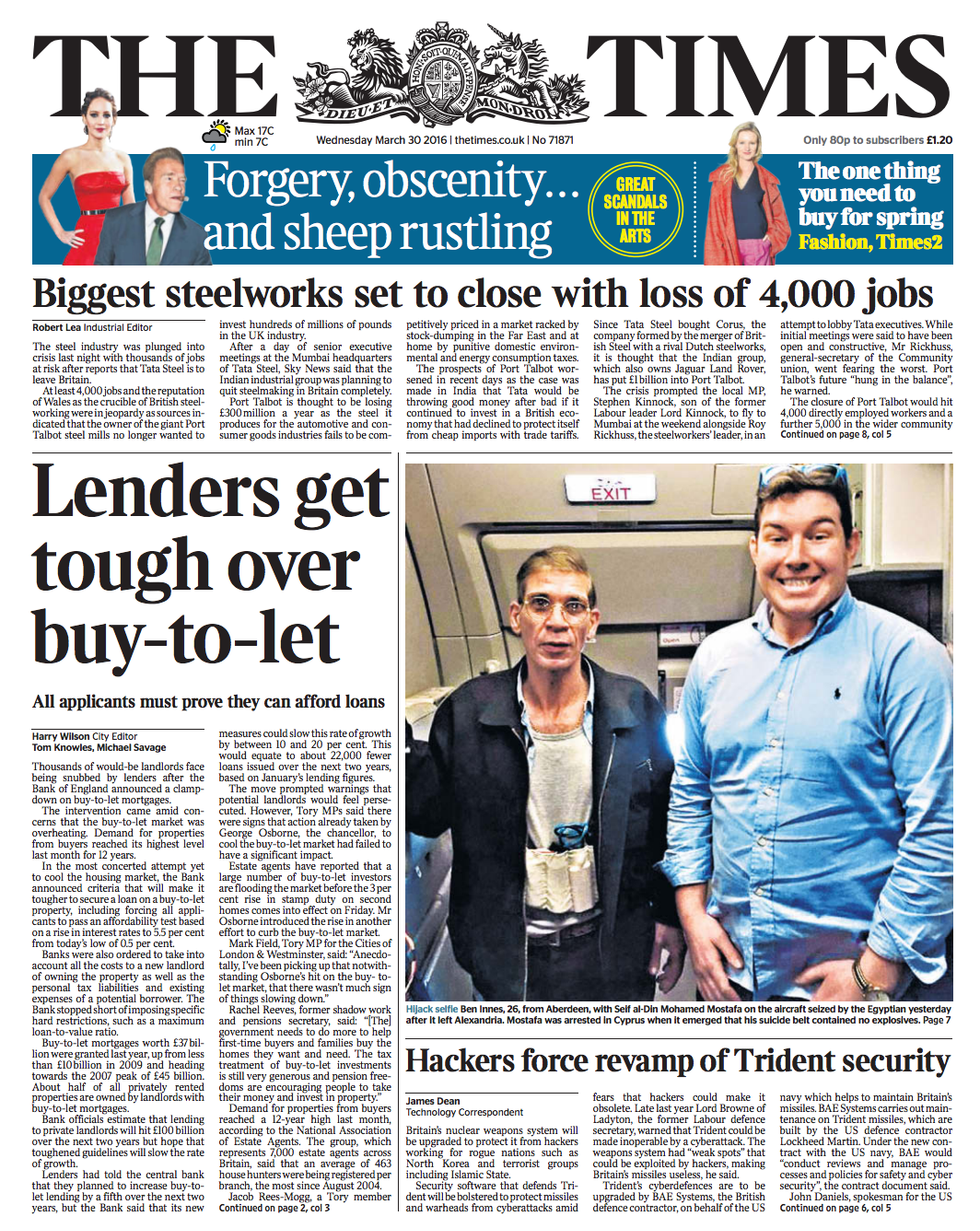 The Daily Telegraph covered it...
This is me with the 'suicide bomber'
As did The Sun (because of course)...
EXCLUSIVE: PLANE PIC MADNESS... Brit selfie with 'suicide belt' hijacker
What in the world was he thinking?
Ben spoke to the Guardian:
I'm not sure why I did it, I just threw caution to the wind while trying to stay cheerful in the face of adversity. I figured if his bomb was real I'd had nothing to lose anyway, so took a chance to get a closer look at it.

I got one of the cabin crew to translate for me and asked him if I could do a selfie with him. He just shrugged OK, so I stood by him and smiled for the camera while the stewardess did the snap.
The Internet however, as a collective mass, had a massive problem with the following thing he said:
It has to be the best selfie ever.
No, it isn't a selfie Ben, according to everyone:
No.
Not a selfie.
Apparently there are 'camps' about it...
Sarah McCartney got technical about it...
Even Independent editor-at-large Amol Rajan chipped in:
Even Ben's mother was angry over the definition:
All we can say is that the picture is clearly not a selfie as everyone has been describing it. You can clearly see that it is not Ben who is taking the picture. He's in it but he's not taking it.
So there you have it, for future reference: there are clear and prescribed requirements that make a selfie a selfie. And if you get it wrong?
Be prepared to get called out on it.