iStock / wundervisuals
Science has finally confirmed everyone's creeping suspicion that finding love makes you fatter.
A massive study found that though couples tend to have healthier lifestyles than single people, they are more likely to weigh more.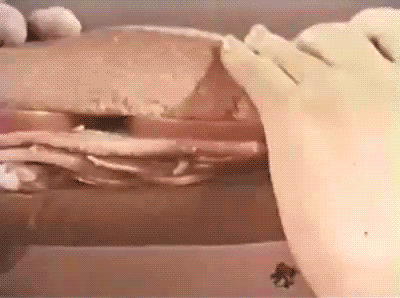 Lead author Stephanie Schoeppe assessed ten years of data from 15,000 students and found that couples in happy relationships weighed an average of 5.8kg more than their single counterparts.
The Central Queensland University, Australia study found that couples consumed more fruit and vegetables, and tended to avoid fast food, alcohol and cigarettes.
The reward for all this good behaviour? People in relationships pile on the pounds, despite both exercising and staying sedentary roughly the same amounts as single people.
Schoeppe thinks this could be down to people in relationships feeling less need to impress others, telling New Scientist:
When couples don't need to look attractive and slim to attract a partner, they may feel more comfortable in eating more or eating more foods high in fat and sugar.

When couples have children in the household, they tend to eat the children's leftovers or snacks.
Dr Jeric Berge, from the University of Minnesota, told the publication that romantic dinners and cuddling up on the sofa are responsible.
Romantic evenings often revolve around eating and drinking together, plus obligations such as family meals and dinner parties mean there is plenty of opportunity to overindulge with your partner.