Life can be a strange experience when you're a Pikachu dancer.
One minute you're minding your own business, synchronised dancing with 14 other identical Pikachus to 'You Can't Stop the Beat' from the 2002 musical Hairspray, and the next minute you're being tackled by 9 men and carted off stage.
That's exactly what happened to one unfortunate dancer when their inflatable Pikachu suit started to deflate mid-performance.
Presumably to maintain the illusion for the kids in the audience the sad looking Pikachu was taken off sharpish.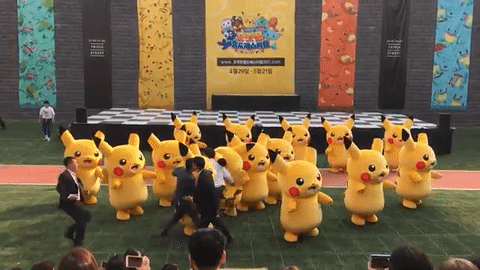 Check out what happened here:
About four minutes in, the Pikachu does return to the flock (gaggle? troupe? What is a collective noun for Pikachus?) but they the suit deflates again... Which is just as hilarious.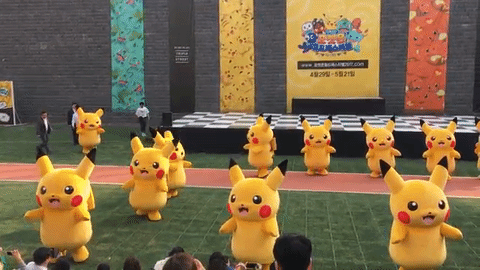 Naturally, people have developed an affinity with Pikachu in question:
Others saw a slightly more sinister side:
Plot twist:
In all honesty, the Pikachu handlers acted like a crack team of Secret Service agents.
This does sound like Team Rocket's doing.