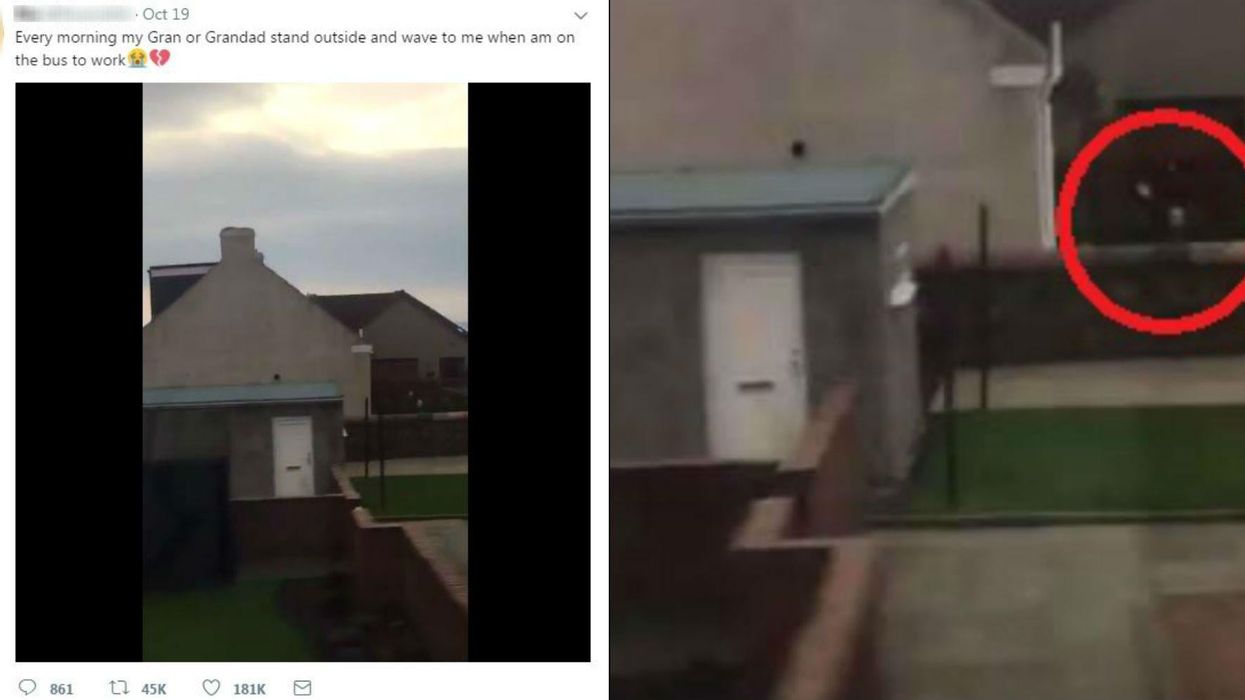 @riosmithh/Twitter screengrab
Small acts of devotion are usually all a person needs to know they are loved.
17-year-old Rio Smith, a resident of Methil Scotland, has gone viral for capturing a routine moment of affection from her grandparents.
In a tweet posted on Thursday, Smith revealed that her grandparents stand in their garden every day, to catch a glimpse of her riding the bus to work.
According to Smith, her grandparents were excited for her starting her first job.
BuzzFeed quotes the couple as saying:
It's Rio's first proper job and we couldn't be more proud of her. We are just so happy to wave her off every morning on her way to work
The reaction online was wonderful.
HT Buzzfeed