An official in the Colombian government has said that a 'sex tourism' holiday would not be granted official permission to take place.
An 'unlimited sex' holiday, featuring '60 girls' is facing the possibility of a ban, after officials in Colombia called it 'unacceptable' that the country be marketed as a sexual destination.
The holiday package, run by The Good Girls Company is due to take place between November 24-27, and will reportedly take place on an unspecified island off the coast of Cartagena, Colombia.
Organisers have claimed that a British pop-star with 'many number 1s' is among the guests attending the holiday.
The itinerary for the trip, according to the Sun, states that day one will include a group orgy, and that then each guess will 'have the chance to enjoy' the company of 16 women at once.
It will also include a party on a yacht for 100 people, and describes itself as 'drug friendly'.
A promotional video for the holiday includes the caption 'Unlimited sex included' - which isn't sinister at all.
The trip offers 30 men the chance to enjoy all of this.
Tickets reportedly cost £1,100 each. If you divide that by the '60 girls' advertised by the Good Girls Company, that's £18.30 each.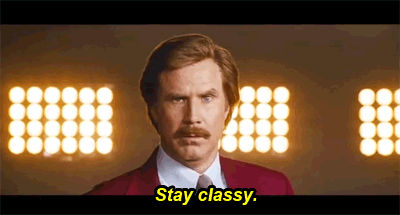 In October YouTube removed the promotional video from their platform.
Cartagena's Interim Mayor Sergio Londoño Zurek has taken to Twitter to condemn the trip, and cast doubt on it going ahead.
Unacceptable that they want to sell us as a sexual destination. That is not the tourism we represent.
The Sun also quoted the country's Interior Minister as suggesting that the official permission required for the party in Cartagena, would not be granted.
This does not respond to policies against sexual offences, sexual abuse, pornography and for that reason we would not give it authorisation.
The Good Girls Company also runs the Good Girls resort on the island of Cali.
HT The Sun, The Mirror