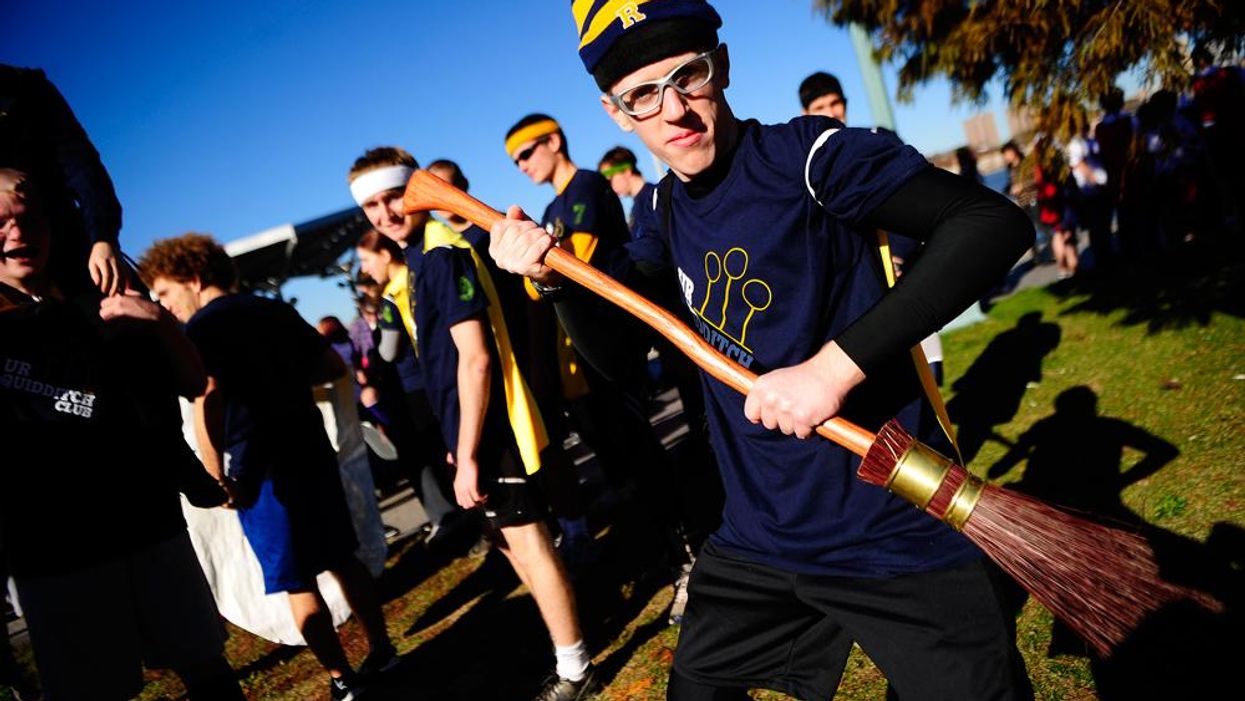 Competitors take part in the quidditch world cup
Harry was brilliant at it, Ron less so. Hermoine seemingly preferred books.
Now Spanish muggles are the latest to fall in love with an occasionally violent sport that is described as a mix of rugby, lacrosse and hand ball – with added broomsticks.
Four years after Harry Potter's last film outing, the craze for quidditch has reached Spanish shores, where it is described as one of the nation's "burgeoning sports".
For the uninitiated, real quidditch involves two teams of seven players fighting for possession of a "golden snitch" clutching broomsticks between their legs. "Well, we can't fly," Bea López, a player for the Madrid Lynx team told the European news website The Local yesterday. "We're working on that but... give us time."
The rules? Seven players – one keeper, three chasers, two beaters and a seeker – from each team are on the field at any one time but each side has 21 players for rolling substitutes.
Players must run with broomsticks between their legs, and instead of the golden snitch being a winged ball, there is a person with a tennis ball tucked into the back of their shorts; when one seeker grabs that, the game is over.
First played by two students at Middlebury College in Vermont, US, in 2005, quidditch became a hit at colleges across America. Universities in Britain and Ireland followed, with 26 teams competing in the first British Quidditch Cup, held at Oxford in 2013. The International Quidditch World Cup takes place in April.
More: Harry Potter fans, you need to watch Snape's scenes in chronological order